Diversity in Creativity
We celebrated our second installation of Zealous Meetups – another evening of cross-disciplinary connections, happy chatter, and a lesson in why creativity matters. Our panellists Lanre, Francesc, and Lennie swapped wisdom and shared experiences of dance theatre, holiday lights, and dyslexia, telling the truth as well as they can to help people understand themselves and their world. We discussed life, liberty, and the pursuit of funding, and learned how to balance plans and research with the process of actually making art. Overall, the event was fuelled by advocacy and a shared determination to make statements that improve the world around us (and, of course, beer. And breadsticks). If you missed out, fret not – here are three key takeaways from our latest Zealous Meetup.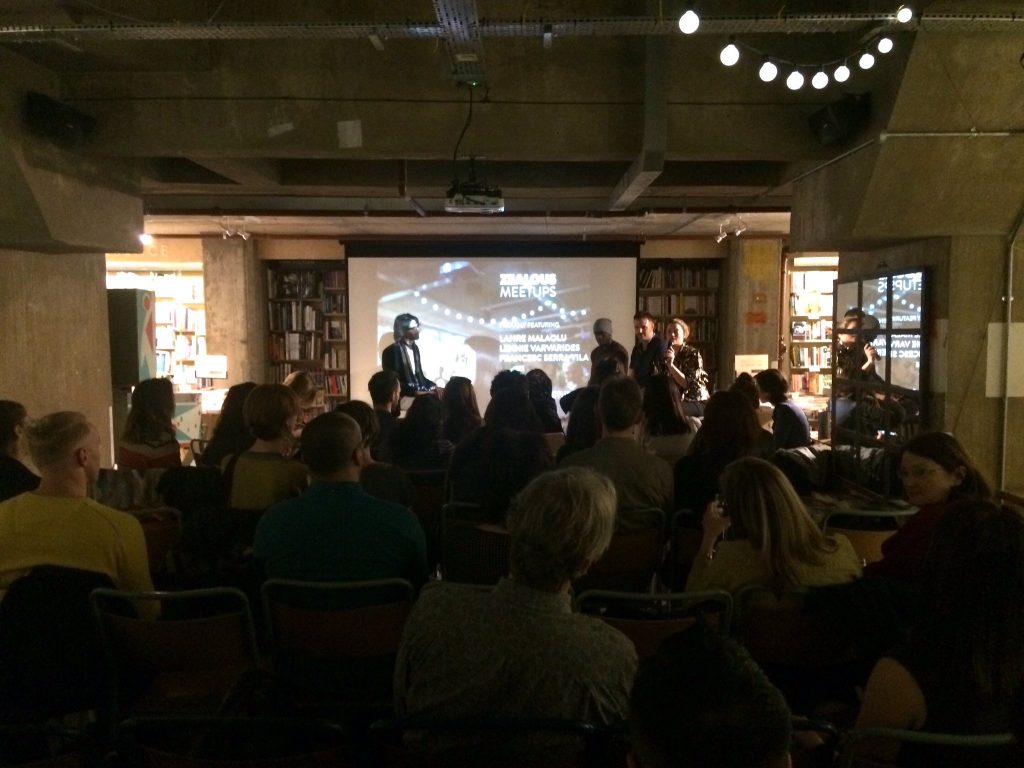 1. Personal Branding vs. Real People
"What makes you unique?"
Once upon a time, this was a straightforward question: what can you do, or offer, that others cannot? These days, local businesses, corporations, politicians, and individuals are expected to answer the question on an entirely different level—and artists are no exception. Suddenly, "What makes you unique?" means "What's your brand?"
Artists aren't exempt from our brand-focussed digital world—the difference is how you choose to engage with it. "We're in the brand business—as soon as you work in the arts, you're working in the brand business, and you've got to work out what your brand is." Panellist Lennie Varvarides (a casting director, producer, and Dyspla advocate) uses her dyslexia as a personal brand. "I have decided to make that my unique focus, instead using it to justify my disability." Through her work with neuro-diverse moving image festival Dyspla, Lennie normalises the conversation around learning differences and neuro-divergence. She plays the game to her advantage and makes a once-difficult subject accessible and understandable to the public.
Not all artists follow the same flow. Branding oneself or one's art can feel restrictive, contrived, false. "I kind of rebel against the whole 'brand' thing… You just have to work hard and be passionate and find your voice—your voice is your brand." Lanre Malaolu, choreographer and co-founder of dance theatre company Protocol, focuses on story before anything else. Protocol's work grows largely out of true, relevant experiences—to choreograph those stories into a brand would box them up and make them less honest, less effective. Lanre's perspective is simple. "Good work breeds good work," he says—and who could hope for a better brand than that?
It's not always about the work. "The purpose is the encounter," said Francesc Serra Vila, an architect and installation artist. "It's about people." From set design to interactive installations, Francesc uses unique combinations of sound, light, and structure to invite viewers into his work rather than simply observing it. His work highlights impermanence—nothing lasts forever, as he says. Because this theme never changes, he doesn't need to worry about double-checking is a project is "on brand:" it's just the natural state of things.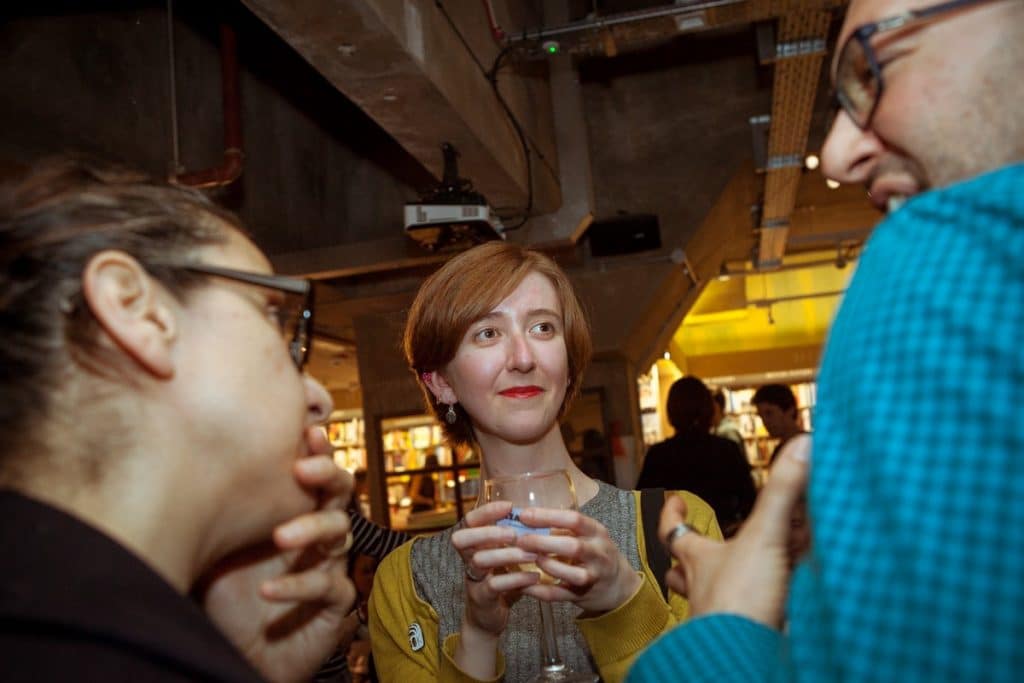 2. There is no such thing as Normal
If there's one thing we're certain of, it's this: there's no such thing as "normal." As soon as we call something too weird, too "out-there," too quirky, we establish a status quo that leaves us unchallenged and uninspired. Luckily, art is a form of disobedience to the status quo. Art is a form of encouragement. And art, not "normal," should be the standard we hold ourselves to. This is what will stretch and challenge us to shift our perspectives to empathise with and understand others.
Last week, Lennie shared about Dyspla, a moving image festival that aims to establish understanding and empathy for neuro-divergent people; the festival will play multiple works, all at once, in one room. Audience members are challenged to see, hear, and think from a new perspective. This is the new normal.
Lanre spoke about I Can't Breathe, a choreographed piece about Eric Garner, a black man on Staten Island who died in a police chokehold in 2014. The work, as Lanre says, examines the daily struggle of being treated as suspicious, as dangerous, "as a stranger in your own home." It picks apart the universal truth and shared responsibilities of, "They, you, me, I, us." Although I Can't Breathe speaks from a very specific perspective, the performance resonates with (and convicts) its viewers in a way simple news reports (even of Garner's death) cannot. This is the new normal.
Francesc described new ways of sharing stories, new ways of forcing viewers to be more aware of one another. In his piece Greenhouse, viewers walk straight into an abyss of 2,000 green balloons. In Rainbow, they play with light from inside a structure that creates rainbows and silhouettes on the pavement outside, making people aware of how their actions, however slight, impact others (for better or worse). Francesc's work is riddled with his desire to invite others in – to "bring positivity, hope, and curiosity" to them. He told us about Perspective Effect and what happens when there's no performer, just an audience. This is the new normal.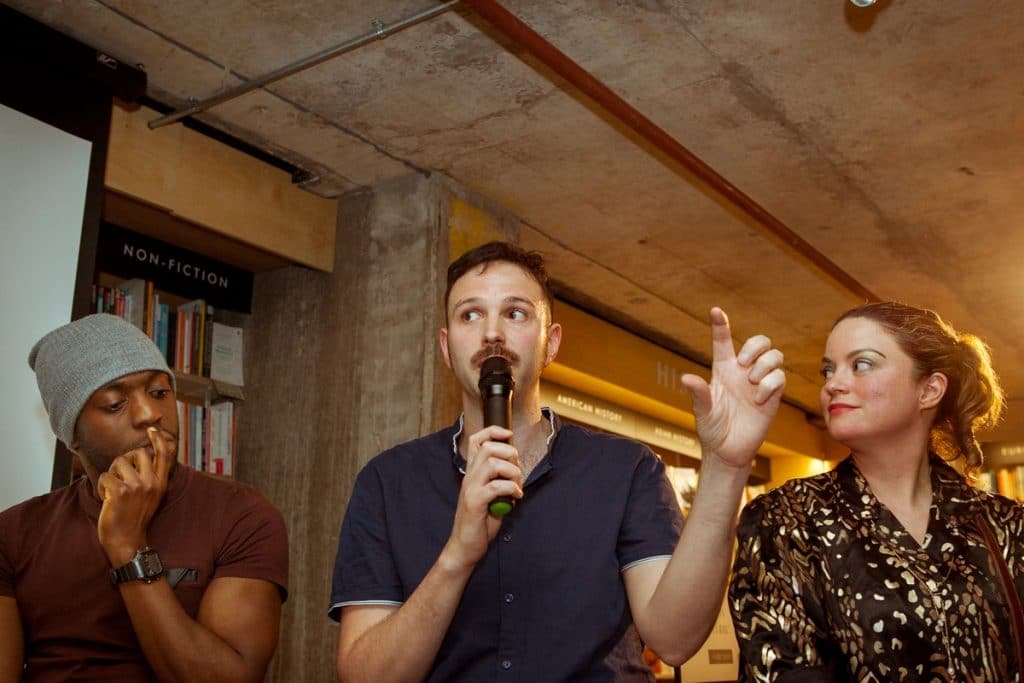 3. Tell the Truth
What's the most radical gesture an artist can make? Tell the truth.
Although they approach it in different ways, all three speakers agreed that truthfulness is one of artists' greatest assets. "The fact that there's 'false truth' tells you how true the truth is," said Lennie. Her experiences of a broken education system and ambivalent working environments propelled her to work towards a more understanding society—one that accepts art as political, that helps others to think for themselves. "When you take thinking away from people—that's when we're giving ourselves up."
Lanre confirmed this. "To change one person is change." Although his work with Protocol often addresses dark topics (suicide, police violence, racial/gender stereotypes, etc.), "the best way to get into people's hearts is to make them laugh." How does he achieve this? You guessed it—telling the truth. "I've just allowed myself to be an open vessel—to translate that to [Protocol's dancers], I just need to be me."
Being earnest goes a long way. The panellists discussed the magnetism of truth, that it draws others who want to help. They asked how to capture a whole person—not just their attention or their brief interest. They asked what makes art captivating. None of them feel that they've hit their best, or their highest achievement. "I'm always raising the bar for myself," said Lanre. Lennie admitted, "I don't feel like I've had it—I've only just started. But Now my life has begun – now there's a reason to do something, to incite change."
The trick we realise, is being pushed—as artists and as individuals—to find where the truth is. That, and their greatest successes, are yet to come.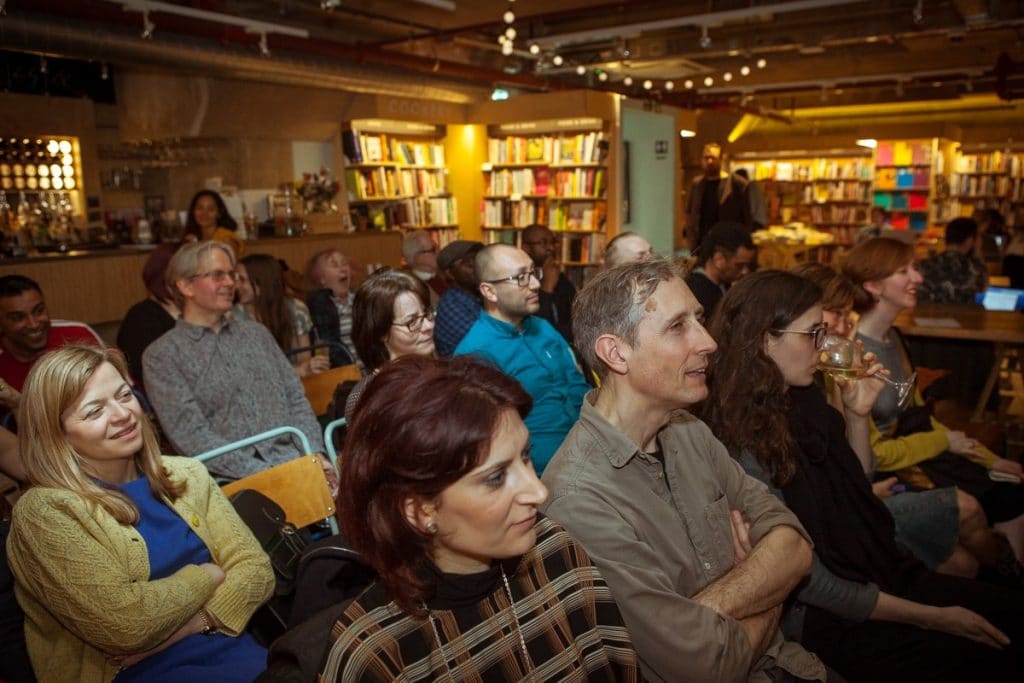 Want the latest on Zealous Meetups?
Feeling inspired? Join us next time! We'll release the where & when for our next Zealous Meetup in a sparkly newsletter.