This week we introduce you to Vladimir a super talented CG artist. I really enjoyed my chat with him the other day, as I'm also a huge science fiction fan I couldn't have loved his work more!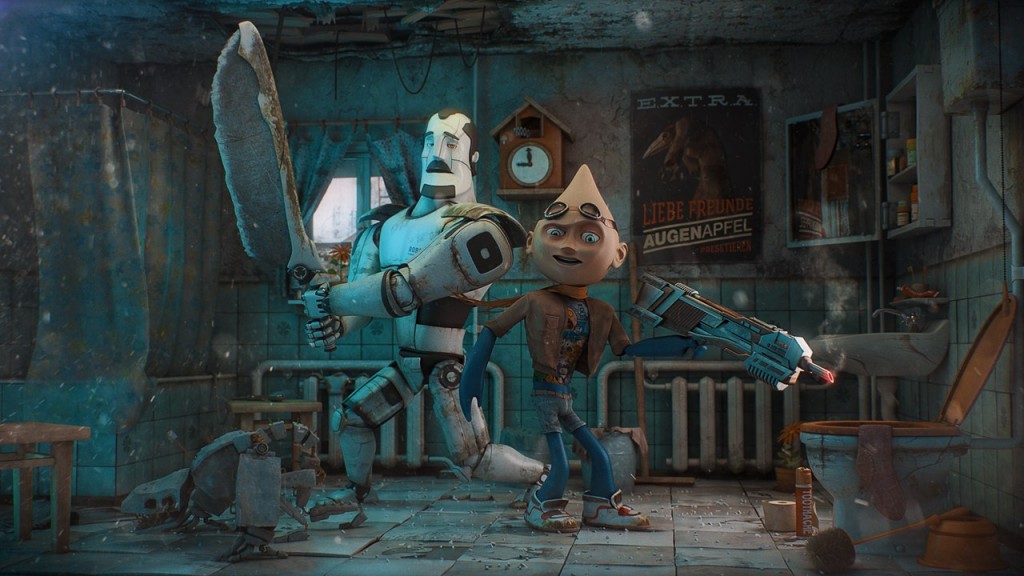 Tell us about yourself
Hello! My name is Vladimir Vlasenko. I'm director and CG-artist from Ukraine. Over the last four years I've produced short-films, music videos, advertising and lot of non-commercial stuff like still images or short videos. My latest short-film "Story of R32" – has been featured on Zealous and with it I have won several European film festivals.
How did you end up being a CG Artist and do you enjoy doing what you do?
I've started to work with visual effects from when I was still at university. These first try-outs were ugly and funny, but these initial experiments made me understand that being a CG Artist was what I want to be. Since then, I have worked hard to improve my skills every day. I like to be able to master computer graphic techniques, for me it's a way to create something that doesn't exist in the physical world. You see, sometimes when I'm walking down the streets of my city I close my eyes and start to imagine surreal objects like a big spaceship or a strange creature hiding inbetween the buildings and crowds. Then, once I'm back home, I always try to replicate my ideas turning them into CG. So if the question is: 'Do you enjoy your work', my answer is: Yes, I do! This is the way I'm living and thinking!
Your field is very competitive how do you maintain and improve your knowledge?
The best way to improve my skills is to perform tasks that I have never executed before. Working under pressure and having to solve problems is the best way to challenge ourselves and learn. There are only two possibilities: give up or make it happen. Sure, we will make mistakes while solving problems, but at the same time we will get invaluable experiences, it's a learning curve!
What your typical creative day looks like?
Rather, it is a creative night 🙂 I'm not an early bird, I wake up around 10am and I spend few solid hours thinking about the work I need to do during the day. I start working pretty hard around 3pm. Then I take a break and go jogging. I get the best results when working overnight. When I hear birds singing, I understand that a new day has come and it's time for me to sleep! I know, this is not a super healthy lifestyle so I strongly recommend you not to imitate me ☺
How important is for you to collaborate with other creatives across different fields?
When you collaborate with someone, you open up new conversations, you communicate with others. I believe that communication is a way to learn things you don't know, therefore collaboration it's always good for any artist.
Where are you based now?
I live in Zaporizhzhya, it's a city on the south of Ukraine. Here the the CG and design community is pretty small, therefore I spend lot of my time online.
Where do you find the creative inspiration for your work?
Ambient music helps me to bring to life my ideas. Also I'm inspired by sci-fi authors like Robert Sheckley and Philip Dick, they both influenced my perception of world.
How did you hear about Zealous?
I discovered Zealous on the internet, I found it interesting and potentially good for my creative practice, so I decided to join its creative network. On Zealous I have found many interesting projects, which inspired me to make my own projects.
Do you think Zealous is helping you in finding new opportunities and collaborators?
Right now I'm just watching, but I'm pretty sure, this platform – full of great works – will provide me with new opportunities to express myself and make collaboration with other independent artists.
Oh thanks, that's great to know! 🙂
---