Pictures taken at Zealous X
Hello Tuesday!
Reinventing the Arts: Discover
The panel was hosted by Tim Plyming (Director of Digital Arts & Media, Nesta) with speakers Conrad Bodman (Head of International Relationships: Programme & Archive, British Film Institute), Tom Szirtes (Creative Technologist, Mbryonic), and Anthony Lilley OBE (CEO & Chief Creative Officer, Magic Lantern Productions). They each had fantastic differentiating views. The issue of large established arts institutions lagging behind technological advancements was brought up. Are curators and institutions ready to exhibit the kind of exciting new digital work being produced by today's artists? The panel agreed that there is a huge gap of knowledge. Lilley made an interesting point about the importance of integrating digital technology into artistic projects. Technology is often an after-thought rather than a tool to truly deepen the viewer experience.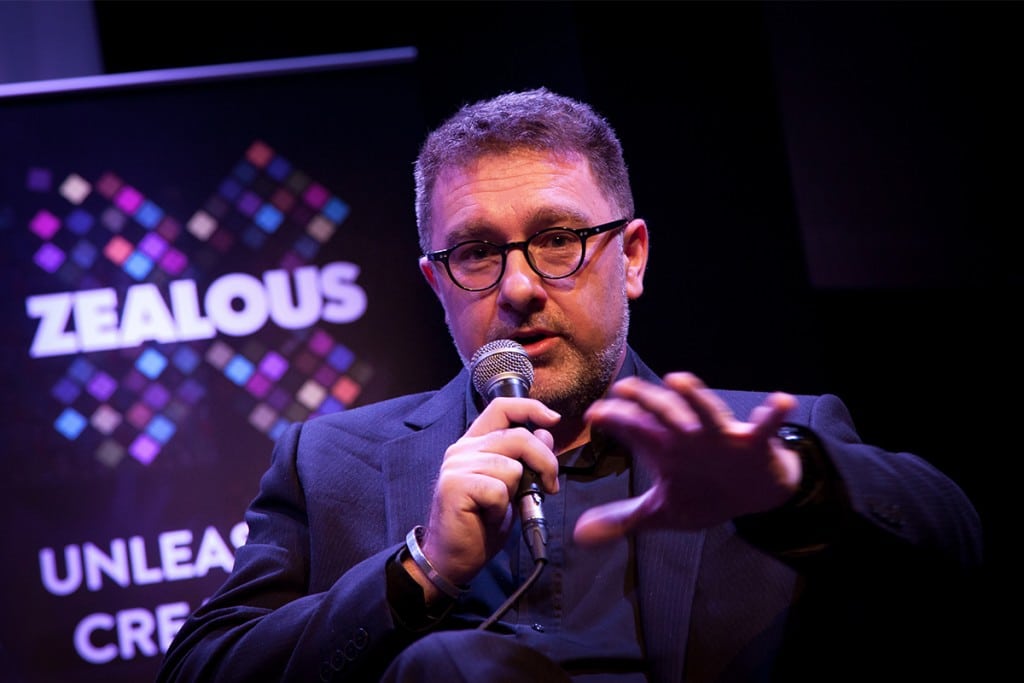 Szirtes talked about how to activate real world spaces for artists. What if existing galleries all had a virtual version too? This would widen the scope of potential visitors as they wouldn't be limited to a geographical area. Virtual spaces can be continuously updated, but this would take careful collaboration. Plyming wrapped up by asking the panel for tips on future development. Szirtes felt funding smaller grassroots projects is key. Conrad thought we could think bigger and create a national institute to showcase digital arts. A call for a digital version of the successful Clore Leadership Programme perhaps? A lot to muse on from this amazing talk.
The second EVOLVE talk had a diverse panel from backgrounds including Law, Government, and Teaching, all providing insight into Intellectual Property (IP). The talk was chaired by Shainul Kassam (Founder, Fortune Law). Speaker Ros Lynch (Copyright & IP Enforcement Director, IPO) works within the government's IP office and started off by informing us that the UK has been independently reviewed as having the best regime for IP rights and regulation globally. That means across the globe, the UK is one of the best places to showcase your work digitally. In 2011, £127 billion was invested in knowledge assets rather than tangible assets. That is a huge investment that can positively impact the creative community.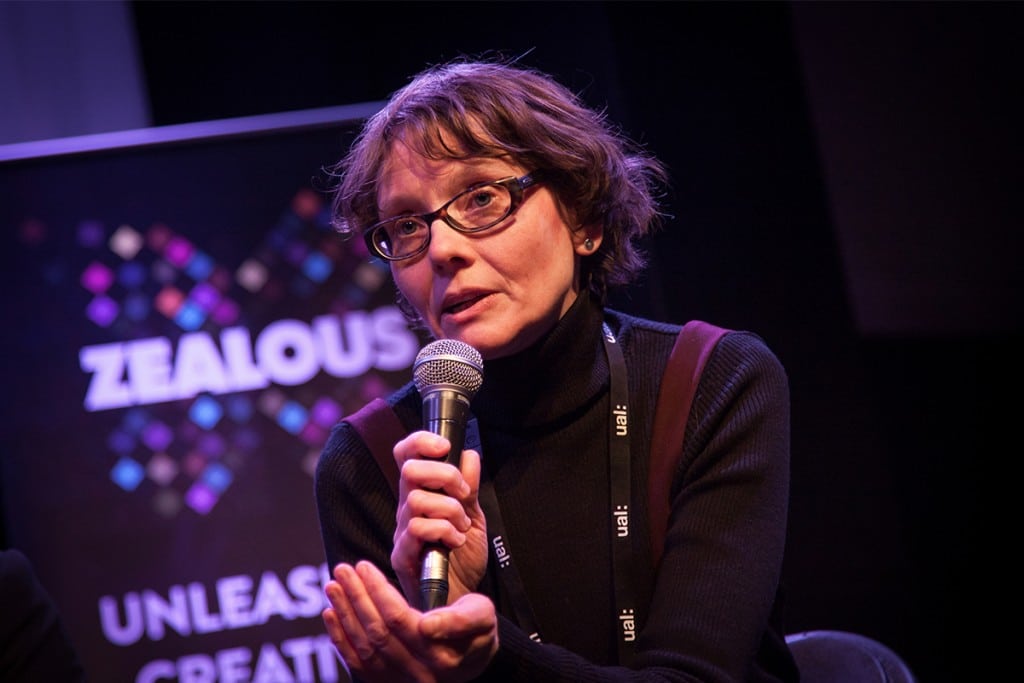 All creatives need an online presence in order to effectively showcase their work, reach audiences, and find useful collaborators. Silivia Baumgart (Programme Manager, Own-It (UAL)) advises practicality and the importance of risk assessment for balancing IP Protection. This includes making sure potential investors can find you online, and making your work traceable back to you. She also mentioned the importance of always crediting other artists if displaying or linking their work. As the IP world becomes increasingly blurry the creative community has some issues to solve in order to ensure that creatives are acknowledged for their projects and can continue to profit from their work.
Book your place now for tomorrow's talk ENGAGE! You can buy a Day Talk ticket for only £29. Don't forget to check our programme of gigs, performances and industry talks starting at £8. For more details click here.
Reviewed by Romica
---