Meet Diana.
Meet Diana: writer and visual artist with a keen sense of time and place. Her use of texture, colour, and digital media builds stories for viewers' eyes and minds. As the winner of our April Meet Series, Diana's winning work, Fashion (Flirting with Summer) will be printed and featured in the June/July issue of Create! Magazine. We cannot wait to see others' reactions to her incredible visual storytelling and—in her words—"alternate cultures." Keep an eye out for Diana's gritty, bright, and experimental work! While you're waiting, check out our latest Meet Series with Art Maze Mag and apply with a few works of your own. Who knows? Maybe you'll be the next Diana.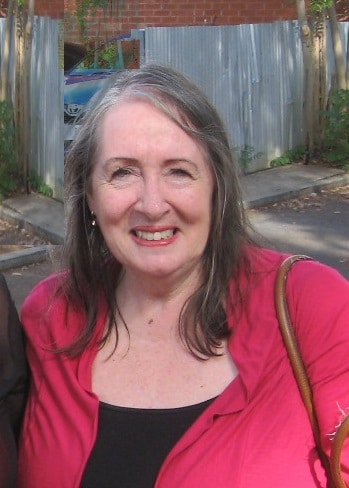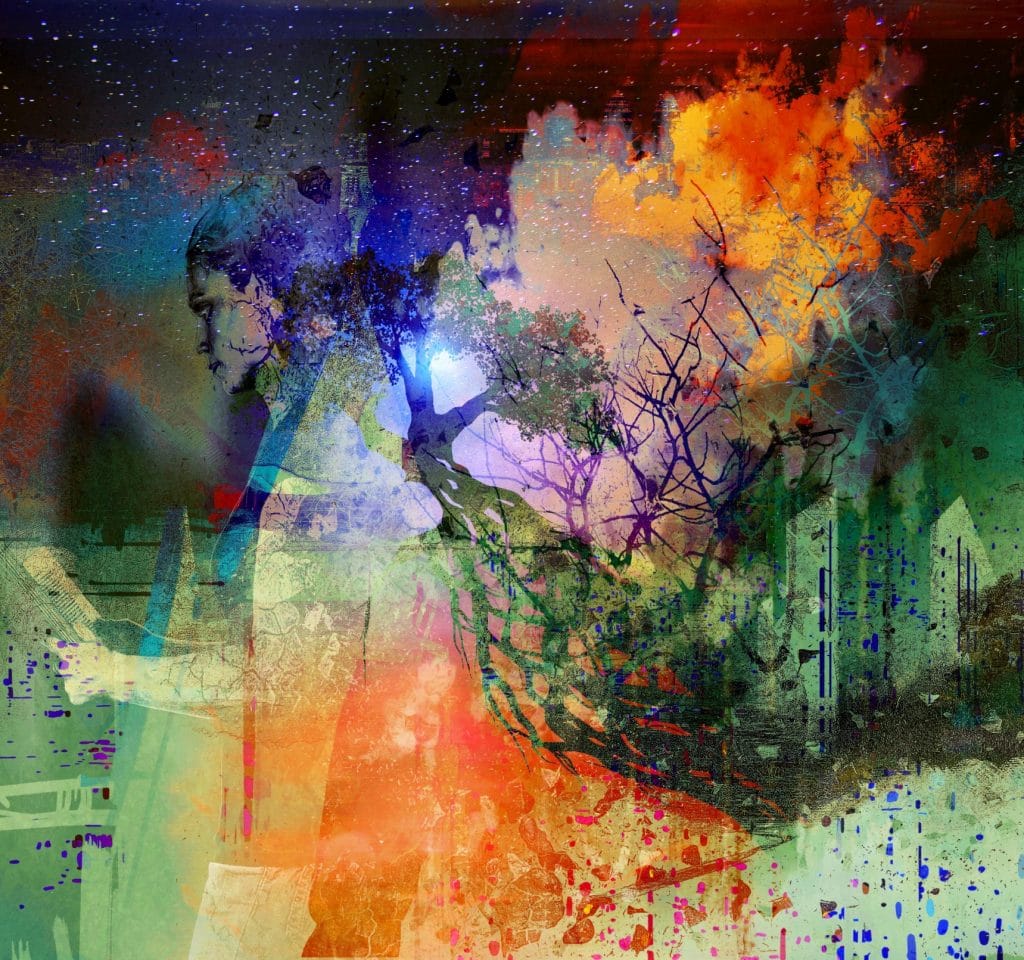 LAB: Describe your winning piece, Fashion (Flirting With Summer).  What inspired it? What was the conception and creation process like? What was the most frustrating (and most triumphant) part of making this piece of art?
DW: I have always loved the texture of different cloth, the history of their making and their cultural significance—a sense of identity. I am drawn to the theatre of fashion shows, the drama and colour. How we present ourselves still grips and inspires creativity. Using the digital medium can be as surprising and frustrating as watercolour, with happy accidents or, at other times, difficulty with getting just the right tone.
LAB: Describe your experience as a community arts project curator and editor – what draws you to this side of the art world? How does community art differ from (and impact) your own practice?
DW: Enjoying a challenge was one of several reasons I worked on Community Art projects, as well as bringing people together to give them purpose and enhance their skills. Listening to the needs of the community was vital. I love to see big murals and sculptures. They create a space that expands my imagination; a bigger picture that still instils an intimacy. It differs from my own practice in the flexibility I now have with my own work.
LAB: What prompts or inspires you to write – is it a methodical practice, or something that strikes you out of nowhere?
DW: I began my writing life as a poet. Read a lot too—I enjoy the way poetry asks the reader to look between the lines. But as a lover of fantasy, I decided I wanted to write my own stories. Music and art helps me open my emotions as I write. Ideas come from ancient and medieval history and science—there have been so many incredible discoveries, so many interactions between both!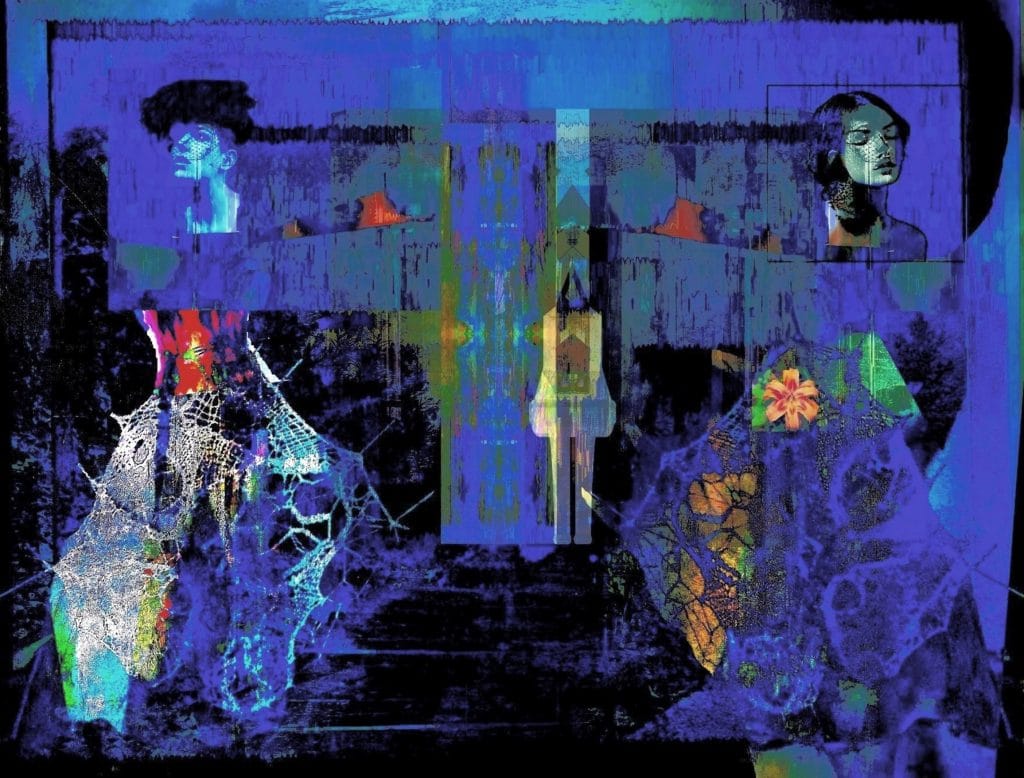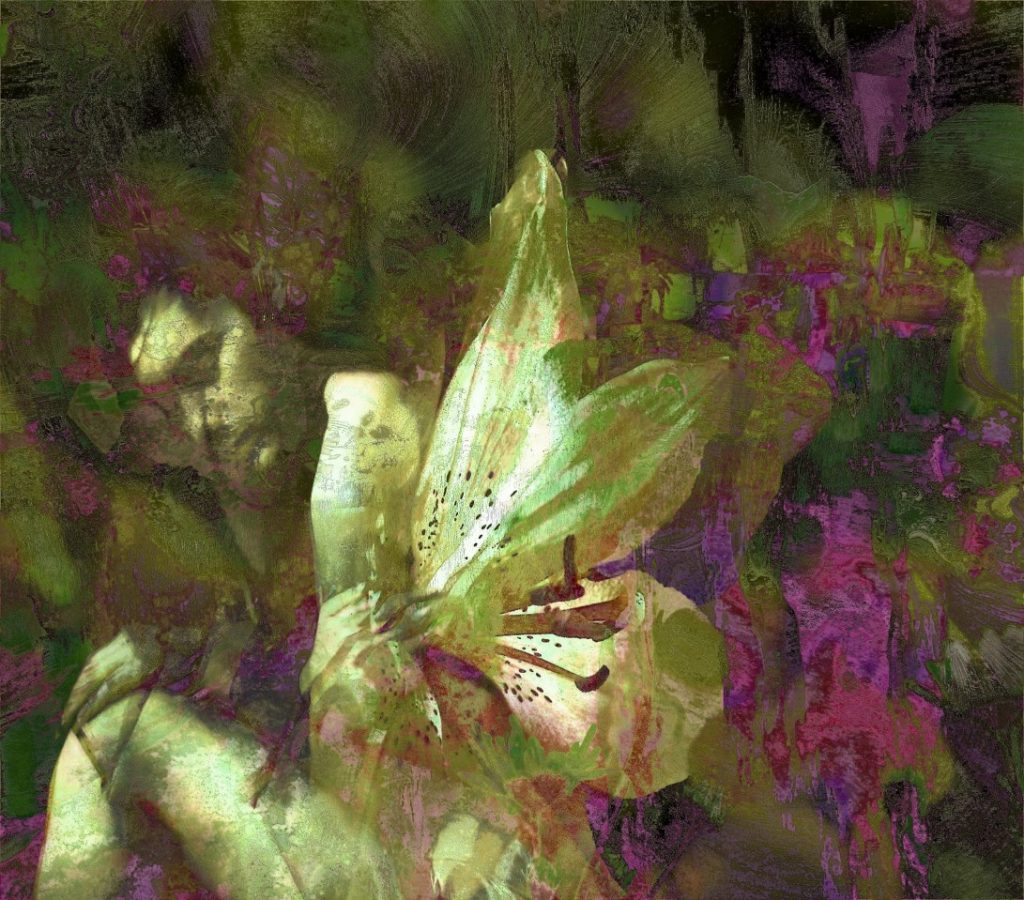 LAB: What themes do you think are strongest in your work?  How has this evolved over time? Where do you think your work is headed?
DW: The themes I feel are strongly represented in my work revolve around nature, time and place. I like to portray how it affects our psyche and transforms us: mind and body. It's why I turn to portraits—but in portraits I always consider the background as an adjunct, the perspective of identity and place. I lived much of my childhood on a farm near red-orange hills and a winding, green-brown river. My memories are triggered by many sights and sounds and the taste of the wind.  I am currently working on a series called "Memory and Scents." As a writer, I enjoy creating alternate cultures. In art, I love the rituals associated with other cultures—music and dance, nature's hand as myths emerge.
LAB:  In what ways do your writing and visual art affect one another? Does one come more naturally? In what ways?
DW: I've always loved art and in my earlier years learnt to draw, oil paint, and use watercolours. But as a creative writing teacher, I spent more time teaching and writing until about four years ago. After reading Neil Gaiman's graphic novels, I experimented with digital mediums. I found it best suited my style as I created fantasy art. I soon expanded to encompass fine art and illustration. By entering competitions, I found the variety and challenge fed both my imagination and urge to write more—to articulate both in word and art.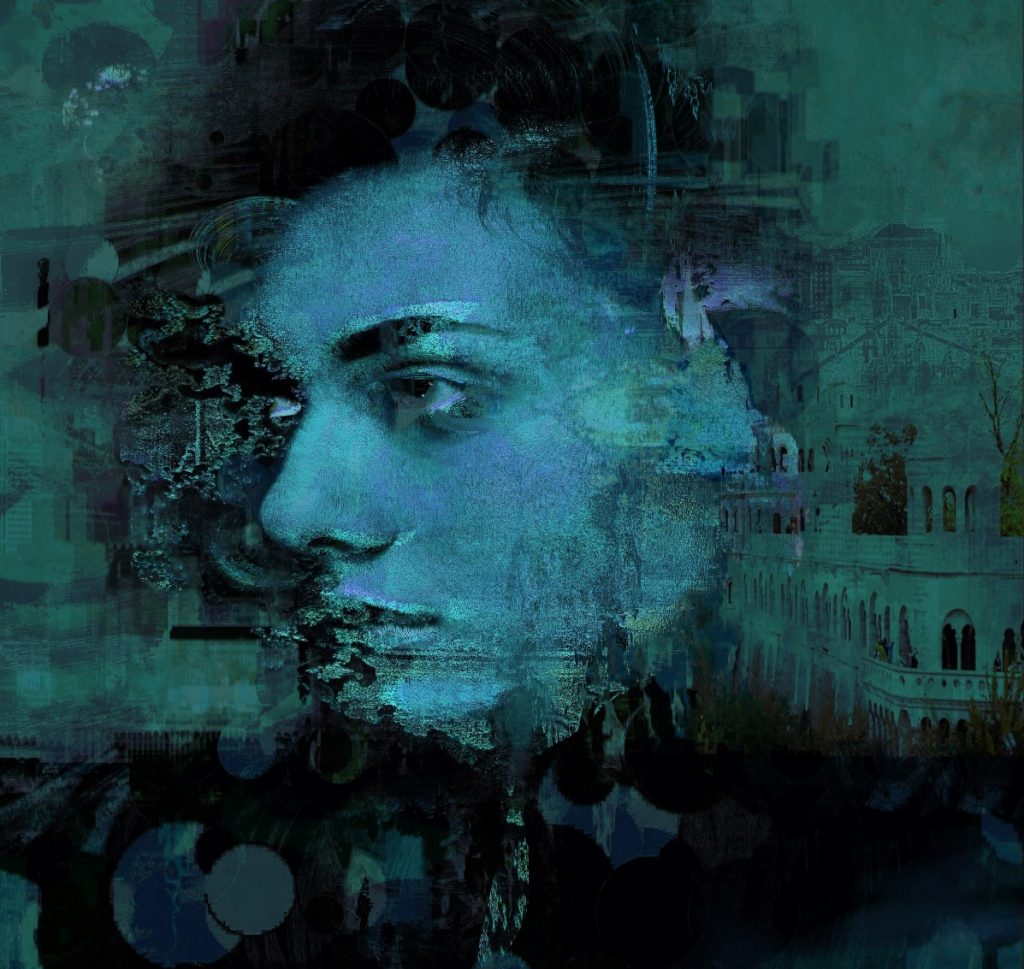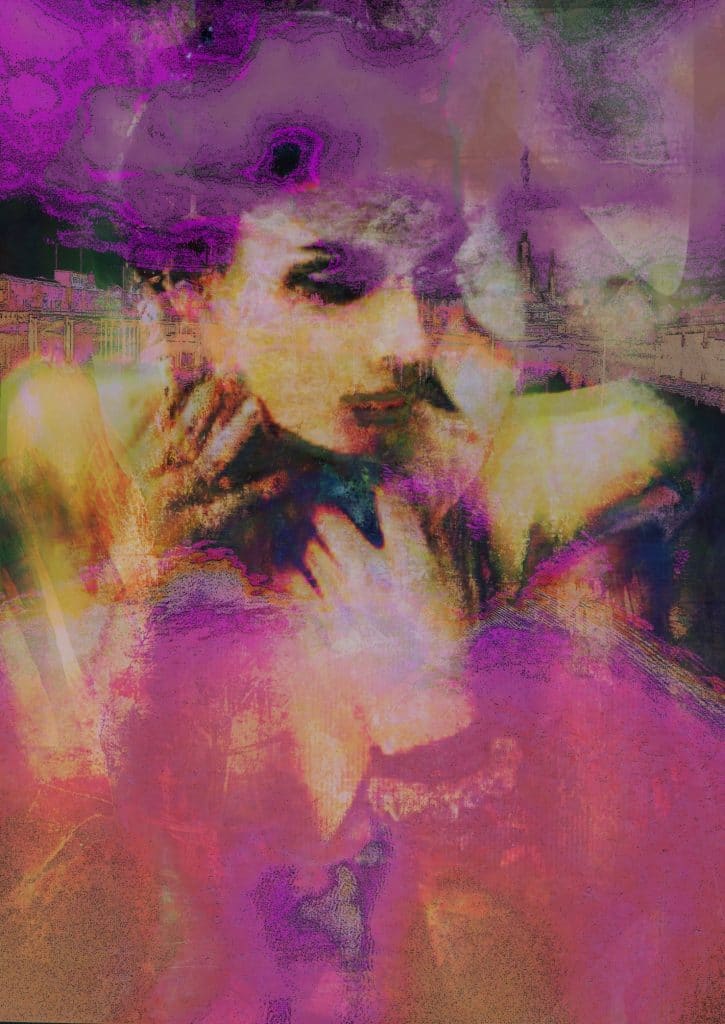 LAB: Describe a day in the life of Diana Whiley: from your morning rituals to your favourite snacks. What's it's like to be you?
DW: As a freelance artist and writer, I work from home but rise early to spend time with my husband before he leaves at 6 a.m. Wide awake after my coffee and bowl of porridge, I spend the next hour alternating between making notes about the various art competitions I've decided to enter (like on Zealous) and notes on the progress of my current writing. Afterward I spend time on Twitter and Facebook getting up-to-date with what's happening with the world, my friends and family (two sons and their partners). I return to my artwork, which both relaxes me and often solves some of my "writing problems." I like to revise at least a chapter of writing per day as well as continuing my story. In late morning, I'll take off to the local park and walk briskly for a good half an hour, then return and do chores. After lunch I take a break and sit down to read a book—either a fantasy, crime fiction, or a mystery. Besides enjoying a good read, I study the author's way of writing. It often opens me to new ideas as well as helps me to clarify what I want from my characters. I spend afternoons on my artwork. If I finish a piece, I'll go back to my novella and write for a few hours. I stop around 4 p.m. and use the time before dinner to think about what I've achieved that day. Once a week I love to go out for lunch either with a friend or on my own, visit Adelaide's Art Gallery, and afterward, a must stop—a book shop.
LAB: What advice would you give yourself 10 years ago?
DW: Ten years ago I would have advised myself to take time out to explore all the facets of my creativity—to reconnect with my art and music, and to have fun running with any idea that comes along. 
LAB: What do you hope people see when they view or read your work? What impact do you hope to have on your viewers?
DW: I hope my viewers feel an intimacy with my artwork, feel through colour and background the emotion and mood I've created. That it connects to their own experiences. In my writing I hope my characters can be identified with as they cope with and overcome adversity.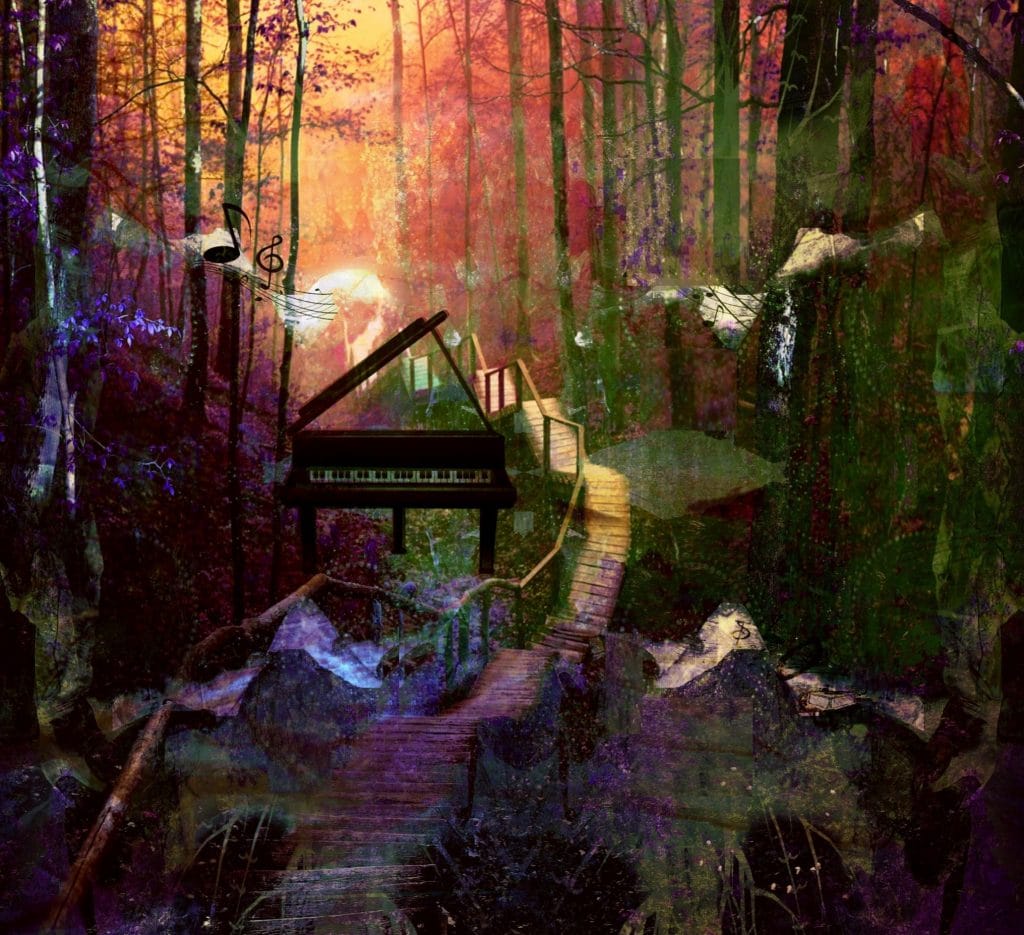 Want to be a Zealous Featured Artist?
We're always on the hunt for Zealous' latest and greatest talent!