Meet Loreen.
Meet Loreen: a forward-thinking experimental photographer whose gorgeous high-fashion images honour past fine artists. Her inspirations reach far and wide across borders, cultures, and eras. We're captivated by Loreen's use of texture, light, and posture to create painting-like images that seem almost like staged works of fine art.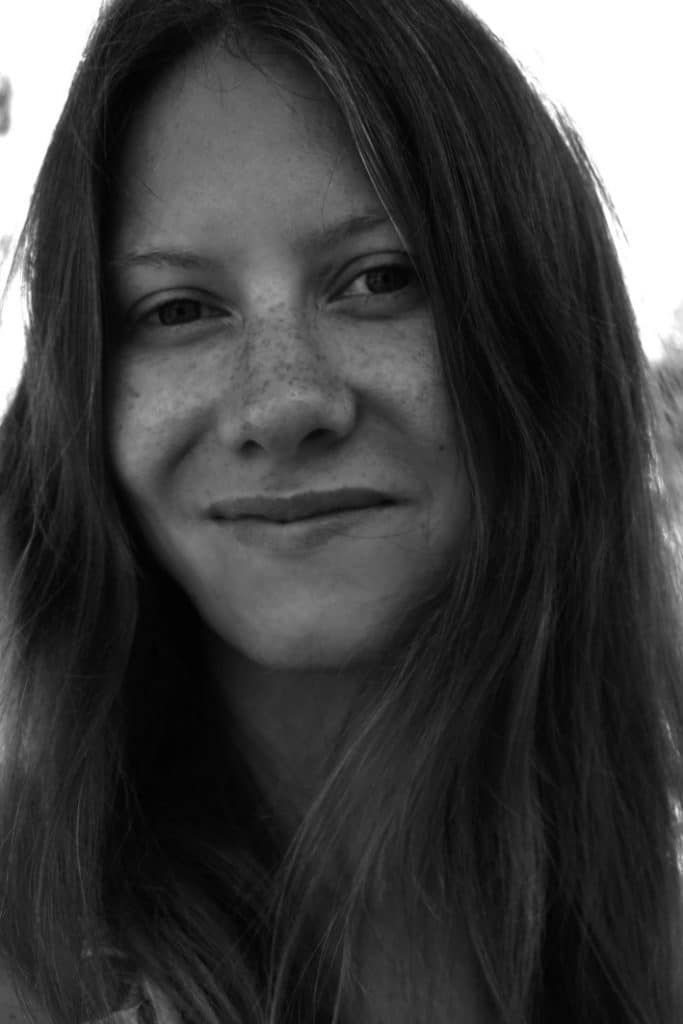 LAB: You were born in East Germany, yes? How did living in a divided country (and, later, a unified one) impact your self-perspective (especially as an artist)?
LH: I was born in East Germany in 1983, so I was too young to know anything about the division of the country. My parents and grandparents, however, were directly affected by the split. Today they are quite conservative and sometimes still think of Germany as a divided country. They cannot understand many of the innovations that brought us the reunion; they always lived in a small village. As a reaction to my family's conservative attitudes, I feel a great interest in controversial themes such as homosexuality, gender roles, and diversification. As former citizens of a fenced country, globalisation and local flexibility are hard to imagine for my family; the current refugee debate triggers discussions amongst us. I am very free-loving and enjoy the opportunity to travel and discover new countries and get inspired by different cultures. For me as an artist, it makes no difference where my models or work partners come – east or west or north or south.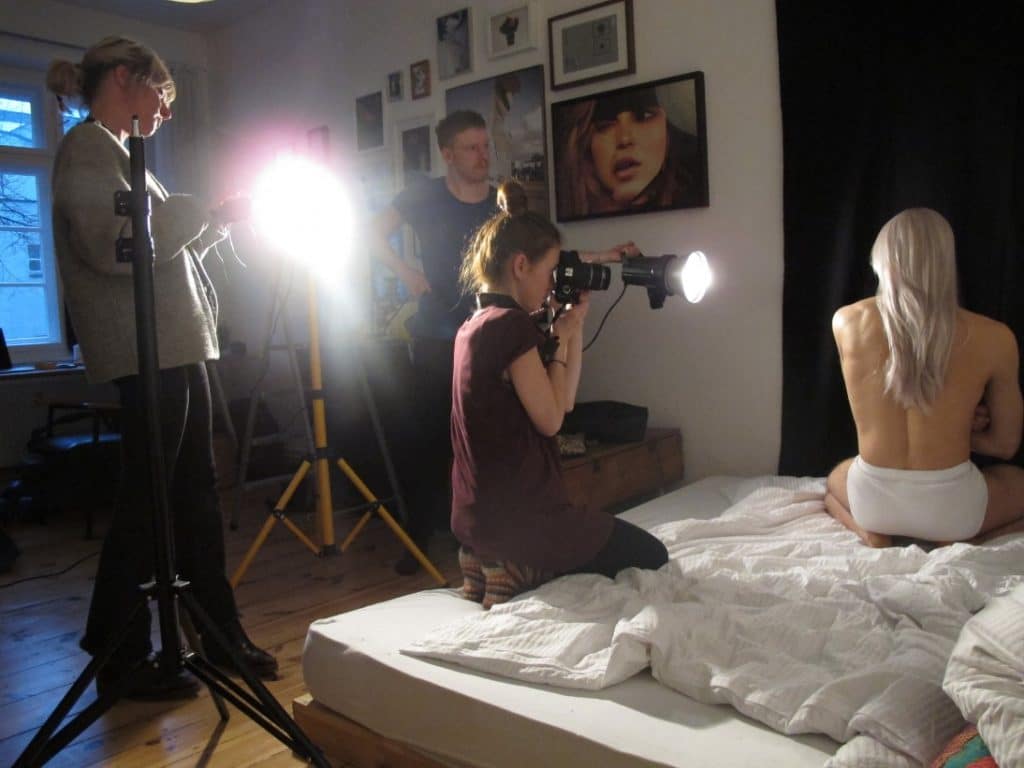 LAB: Did you always expect to be a photographer? (Why or why not?) When did you become certain that this was the right path for you?
LH: I have always been very interested in art – I liked to draw and paint since I was a little child. I wanted to study art, but my parents insisted on a rather conservative study to earn my money later. After studying and working for two years as a sales manager, I decided to follow my preferences and study again – this time in communication design. I took courses in illustration and art. During my second semester, we had to take a photo course, where I got to know analogue photography and work in the darkroom. Photography captivated me so much that I chose completed my diploma in experimental photography. My professor at that time encouraged my experimentation and laid the foundation for my later work.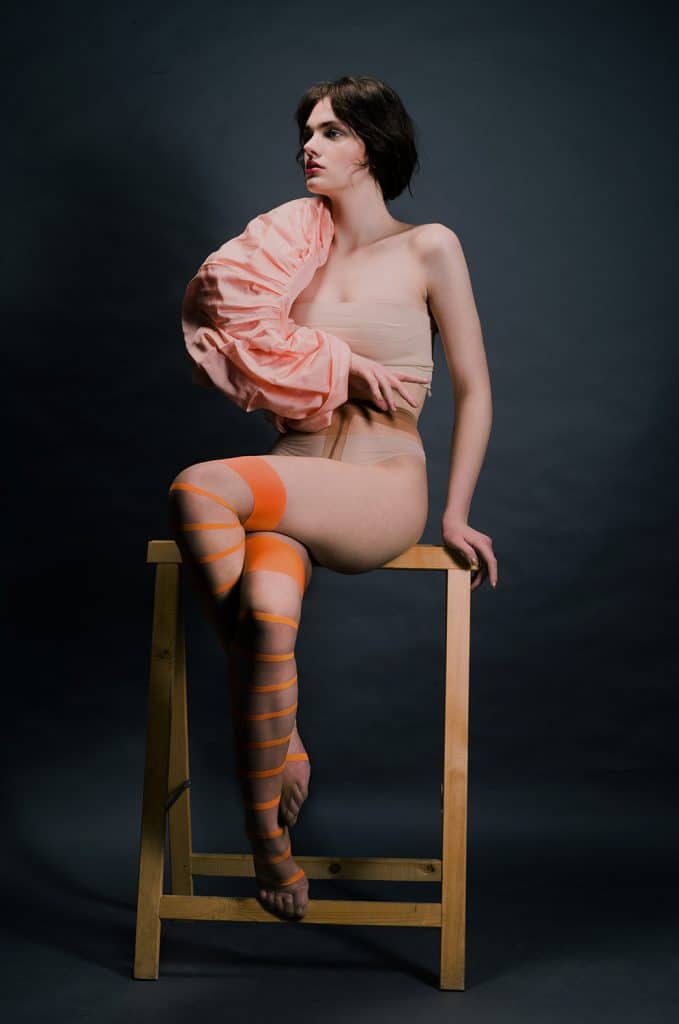 LAB: Could you say more about the use of historical objects and styling in your work? (Why you use it, what impact you believe it has on the viewer, etc.)
LH: I attribute my fashion and portrait photography to what I consider my genetic raw materials: classical portrait painting from the 16th to the 19th centuries. References to Old Masters such as Titian, Caravaggio, Cranach or Ingres are intentionally calculated, but I avoid replicating the work; instead, I try to capture delicate colour palettes, poses, attributes, and blurriness only as a distant stylistic ideal without ever directly repeating them. I know an image is right for me when it speaks to me – when I can tell myself it looks like a painting. Sometimes this happens subconsciously. Since all of us have a similar experience with classical painting through our school education, the poses and figure arrangements are anchored in our heads. Viewers feel touched by my pictures because they see something familiar in a completely new context.
LAB: Which century inspires you most (and why)? If you could live in any century, which would it be (and why)?
LH: I do not have a century that inspires me the most. I love the ancient Egyptian Art, I admire the masters of the Renaissance and the Baroque for their delicate representations of human being, I like Russian icon painting and the surrealistic worlds of Dali and Magritte. My artistic preferences are diverse. Each century had and has its advantages and disadvantages, so it depends on the environment in which one is born. Modern art since the middle of the last century is what I like least.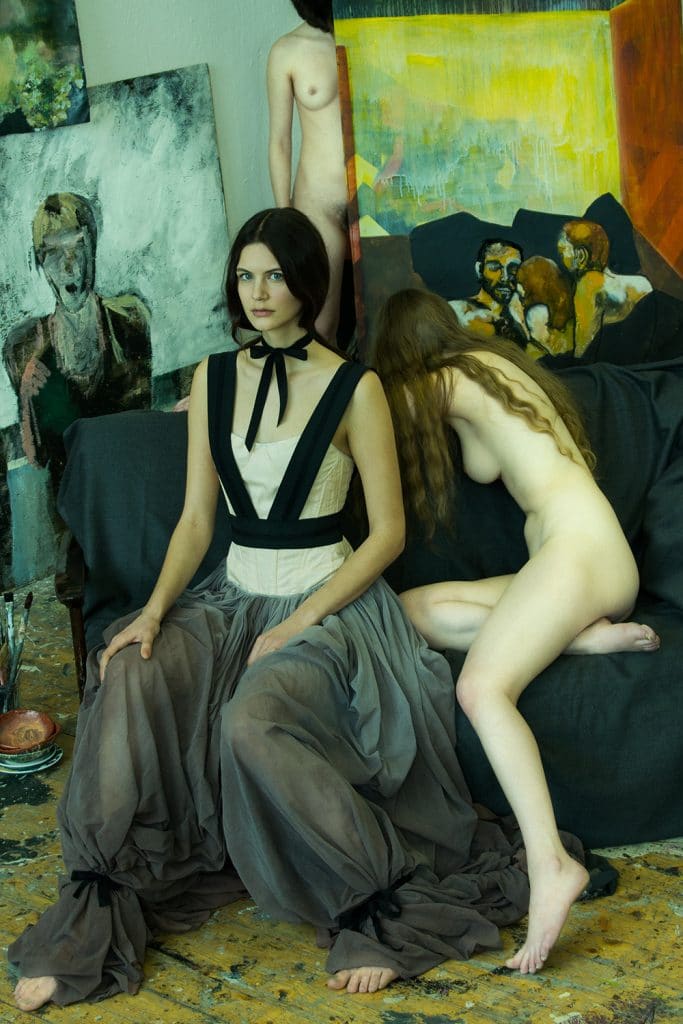 LAB: You have an eclectic educational background (Business Management Tourism, Communication Design, Experimental Photography)—how do these things impact your work? In what ways have these studies changed your perspective and approach to photography and art?
LH: As I mentioned, my second studies in Communication Design took me towards photography. These studies opened my mind to a new way of making art – before, my perspective of art was only through painting and drawing. I took photos in my holidays without composition or technical understanding. My business management studies made me a better artist in that way – now I can pay bills with the work I love!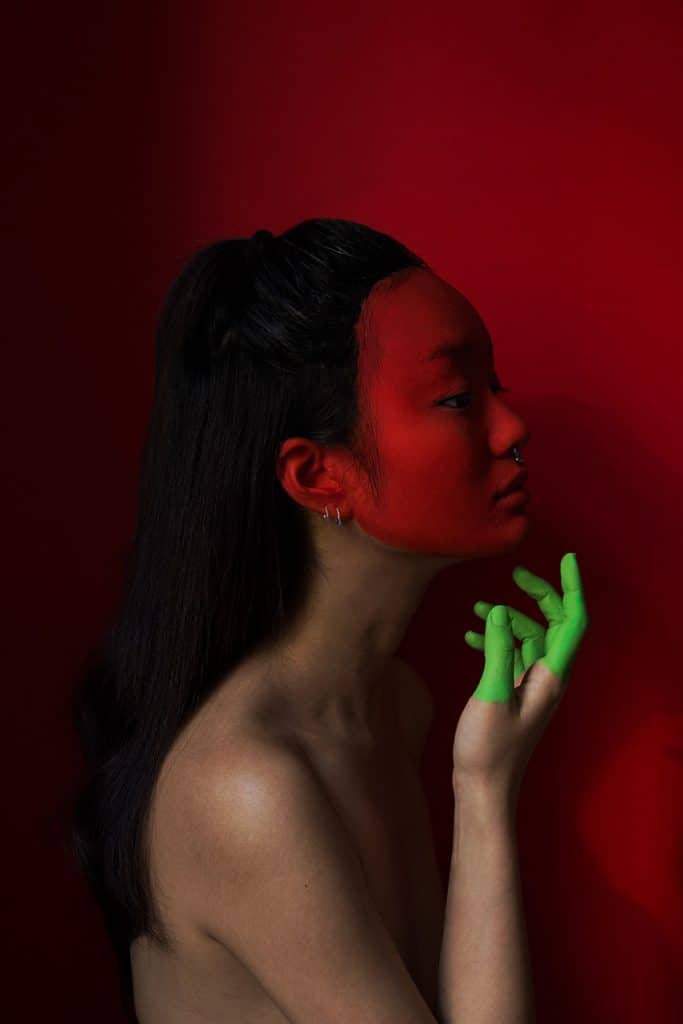 LAB: Describe two of your favourite recent projects / series / shoots.
LH: In recent weeks I shot an editorial for Vogue Italia's Talents program, which features upcoming designers. The two designers' featured collections did not necessarily correspond to my preferences of styling, and it was a challenge for me to bring the clothes together with my art of photography. The clothes were, on the one hand, a bit kinky, on the other hand rough and raw – I decided to stage the clothes in painting-like poses with a surrealism approach. It was one of my best editorials so far. I also shot an arty series with the very cute girl called Lulu. I wanted to combine painting and photography, so I painted Lulu's skin with my daughter's watercolours in contrasting colours and graphic shapes. This series is still ongoing – one of the pictures was already exhibited in a great group show.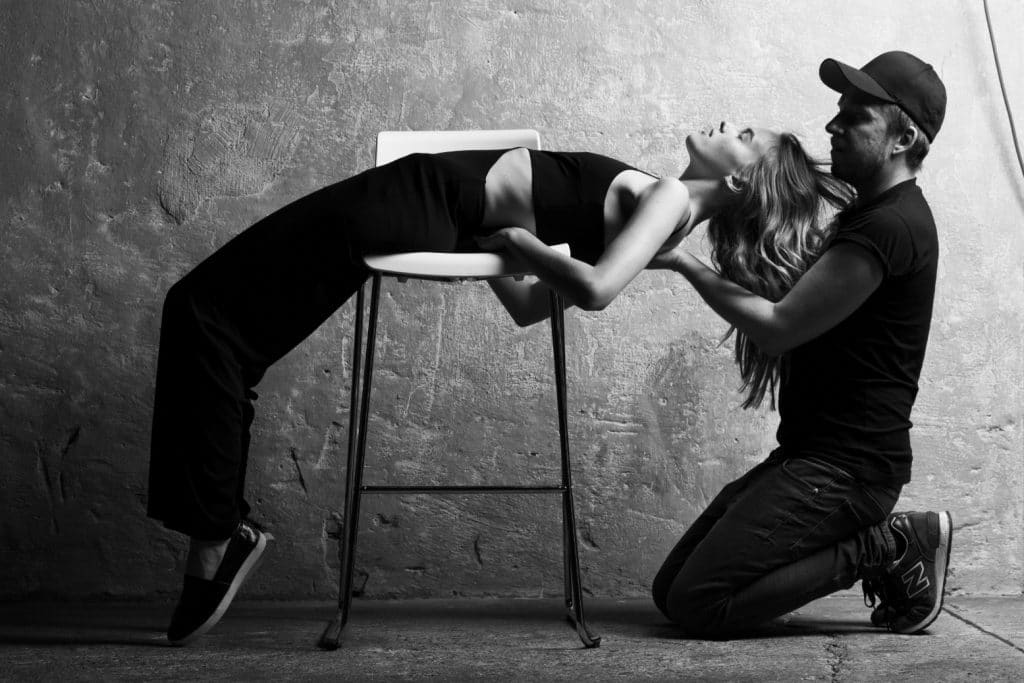 LAB: Your striking fashion and portrait photography has gained worldwide recognition – do you prefer a certain style of photography (if so, which style and why)?
LH: I do not prefer a certain style of photography –  it all depends on my mood, the shooting subject, and the atmosphere during the shooting.
LAB: Based on your experience with various fashion and editorial magazines (including ELLE Germany and Vogue Italia), give one piece of advice to an emerging photographer who's just starting in the industry.
LH: There are two important things that have proven to be essential during the last years: Never give up. Stay true to your style.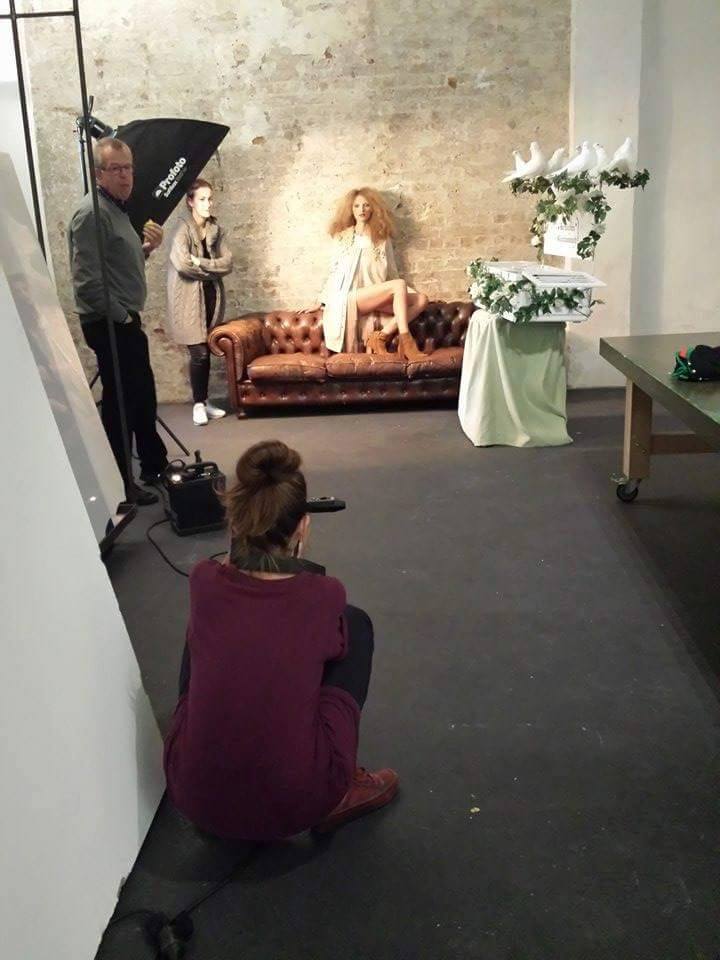 FIND CREATIVE OPPORTUNITIES
Discover creative exhibitions, paid projects and cash-prize competitions!