Meet Maisie.
Imagine having the power to design your surroundings—what do you think of? Location, geography, weather? Do you imagine shops, cars, sidewalks, your wardrobe? Do you see flyers stapled to telephone poles? The storefront's typeface? The bus stop advert?
Welcome to the world of Maisie Robinson: food canisters, stamps, stationary, ticket stubs. The tiniest, most critical parts of your surroundings. The things you don't notice. Maisie is a bright and obsessive graphics and props designer with a penchant for film and TV, pink, and the 60s. (She worked on the set of Fantastic Beasts and Where to Find Them!). Can design be cerebral and fun? Yes! We love Maisie's unique perspective of the world around her – right down to its tiniest details. You will, too (we guarantee it).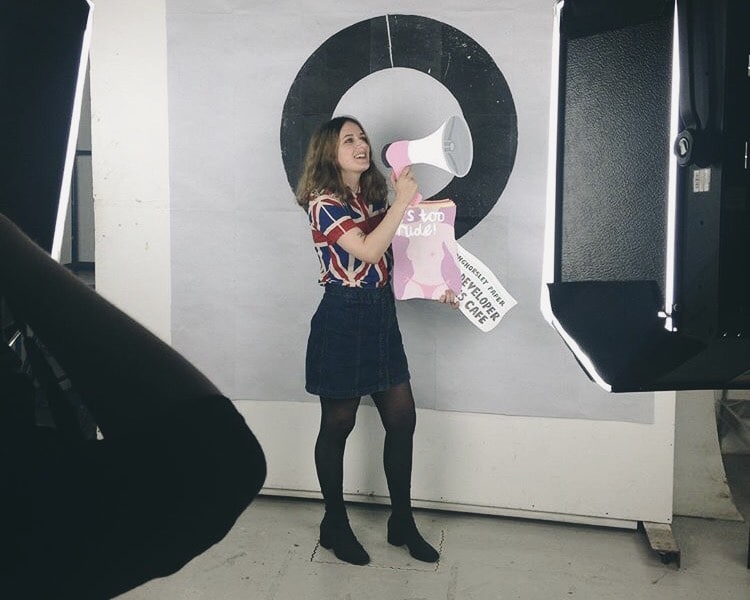 LAB: You've described yourself as "obsessed with props." On a scale of 1 to 10, how obsessed are you? Why?
MR: At least a nine, if not a ten! My friends call me obsessed because I made these Lady Props posters (showing every prop held by female characters in cult films), and now I just watch films for props and set design rather than the characters. I'm drawn to props because they are often overlooked but subliminally reinforce ideas within film and connote themes that aren't directly linked to the plot. I'm obsessed with The Shining's prop and set design because of how Stanley Kubrick uses props to tell an alternate story. The film's hotel design and props (such as food cans) address the genocide of American Indians in Colorado.
LAB: Prop design is a pretty niche environment in the creative world – what drew you to it?
MR: I had a bit of a crisis during my graphic design degree where I realised I wanted to work in film and thought about changing to a set design course. I then found designers like Annie Atkins who created the graphic props for The Grand Budapest Hotel and realised that designing for film was the perfect way to incorporate my graphic design education with my interest in film. Although I loved studying graphic design, I enjoyed it most when I was working on projects which would never succeed in conventional graphic design briefs.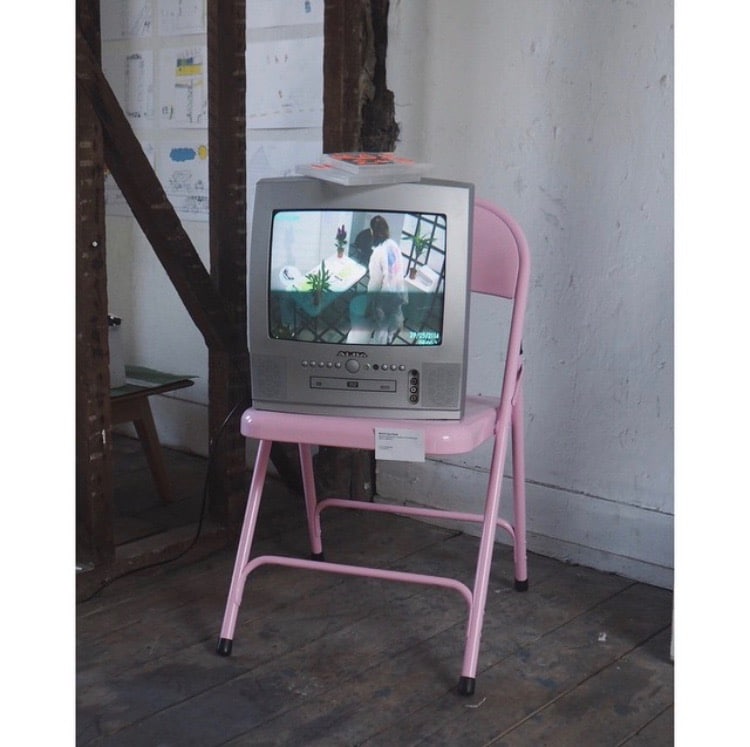 LAB: What makes it a unique creative environment? Any unexpected surprises since you joined?
MR: I like the idea that you can design props as fictional products that don't need to work in real life. They're more experimental and funny—humour is a big part of my work. I worked with MinaLima design studio on Fantastic Beasts and Where to Find Them; the most unexpected thing for me was the interaction between different creative departments within the Art Department. I expected to work from a design studio and email designs to the Production Designer. Instead, for Fantastic Beasts, every department was in one big studio where every aspect of the film's "look" was in one place. Instead of being fixated on one aspect of the film design, such as props, you can see how the film is shaped by different departments, which informs your own work.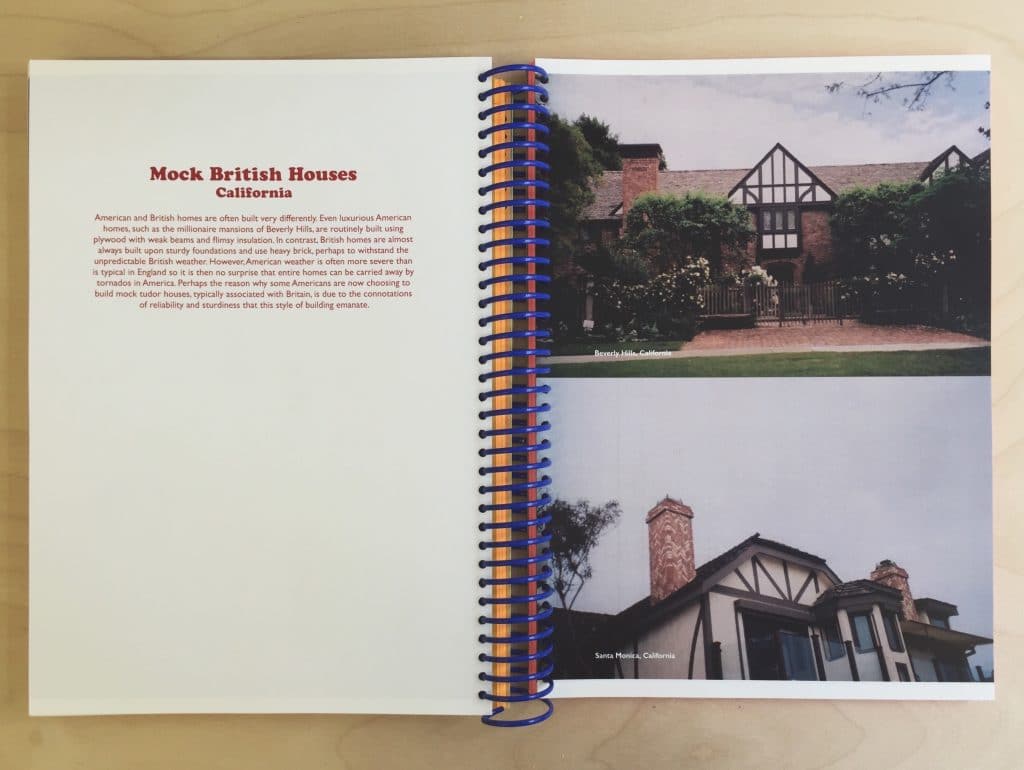 Name 3 things that inspire you (people, colours, albums, objects, cities, anything!):
Pink
History Books
America (despite the vote earlier this month…)
How do you incorporate graphic design with props-making?
I'm hoping to get more into graphic prop design for film, which could include designing fictional brands and packaging, signage and other documents like letters, books and posters.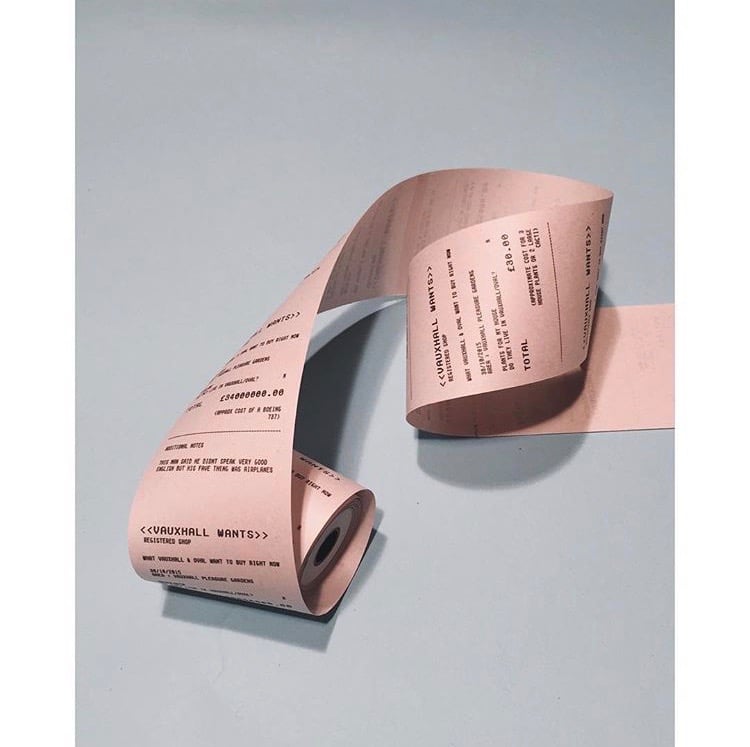 Any projects / objects you're most proud of? Why?
I'm most proud of my graduate project, which was a film and book based on a small English village called Longhorlsey where I undertook a big research project—interviewing villagers, photographing their homes and visiting the local history society. I also went to California to see how British-ness is represented in the U.S. and asked Americans to visualize the small English village based on its name. This research culminated into a film where every prop, set piece and scripted dialogue came directly from my research, which was then referenced in the book. I hoped to show the village as a mixture of foreigners' British stereotypes and the reality of English villages. Currently, I am working on recreating 1950s and 60s-style typed letters, ticket stubs, stamps and embroidered type to build up a bigger portfolio relevant for historical films. This is mainly due to my university work being quite surreal and, from advice offered by the designers I've been bugging, the emphasis I'll need on historic design skills to work in the film industry.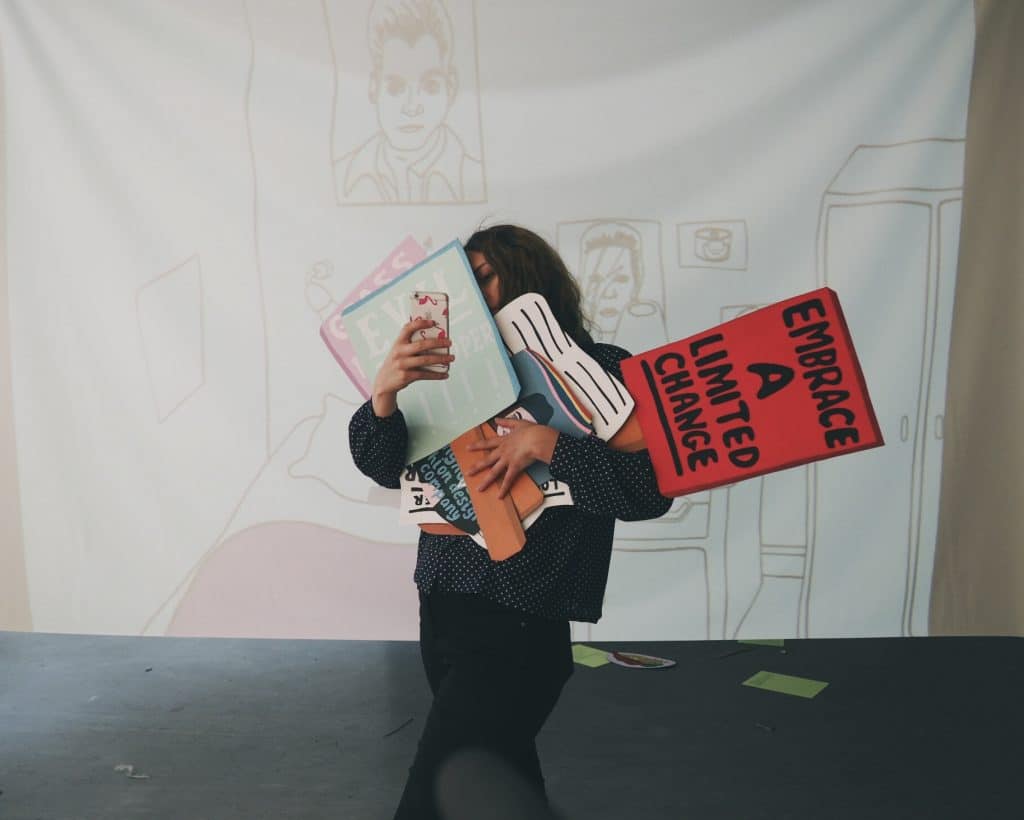 If props / set design ceased to exist, what theatre or film role would you choose (whether on camera or backstage)?
It's a hard question to answer because I would struggle to watch a film without either of these things! If I can't design anything, I'll settle for being Leo Dicaprio's love interest or leading lady.
Design-wise, which era inspires you most? Why?
1960's design has always been my main inspiration because of the social revolution behind it which brought extreme creativity with bright colours, bold messages and radical thinking. The Museum of Brands is amazing for inspiration, especially when I'm researching props. They have loads of British packaging arranged by era (the food area is my favourite). The war era's food packaging has a sombre tone and was produced in a basic way (as printing materials were restricted), but as soon as you move into the 50s and 60s, the designs get colourful and fun which is what I love in my own work.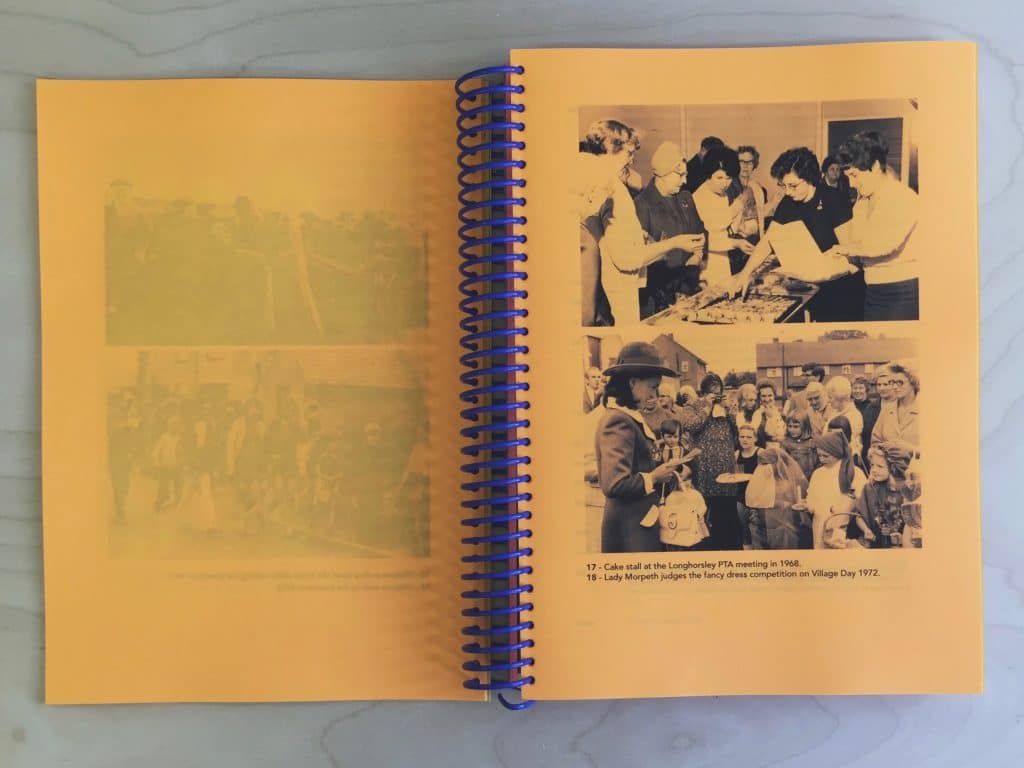 What are your best habits as an individual / creative? How do they positively impact your creative process and why would you recommend them to others?
I think my best habit is contacting / bugging people in the industry for advice all the time. I have been in contact with people for the last few years, which enables me to get jobs through their help. I'm very grateful for it! The film industry is about who you know, and coming straight from a graphic design degree makes it hard to know where to start, but I think this can apply to many creative fields.
If you could design props for any show, which would you choose? Why?
It's a bit of a graphic design cliché, but I would love to work on a Wes Anderson film, especially if it was set in the 1960s or 70s. The props get a lot of screen time in his films and are always perfect. He also seems like a lovely fella!
Want to be a Zealous Featured Artist?
We're always on the hunt for Zealous' latest and greatest talent!