Meet Rhiannon.
Meet Rhiannon Faith—theatre-maker, performer, writer. She's performed at the Edinburgh Fringe, Zealous X, and more! Her thoughtful, raucous, and semi-autobiographical works create space for conversation on important topics like relationships (good, awkward, and terrible) and facing your fears. She is a determined and fierce performer whose choreography and directing help others tell their truth. Not only is Rhiannon a dear Zealous artist, but she was also a speaker at our Zealous Meetups, discussing creative collaborations.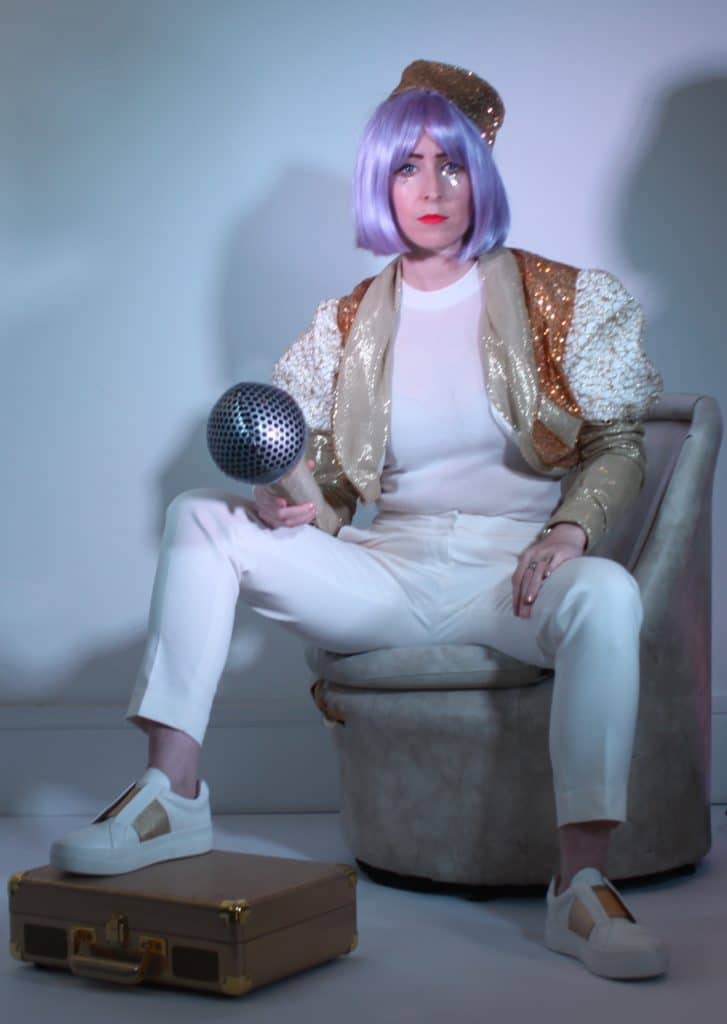 LAB: In your estimation, what's the greatest challenge as a creative working in London? If you could give a word of advice to yourself 5 years ago, what would you say?
RF: Greatest challenge: standing out! London is full of so many outstanding creatives. It's important to brand yourself well to set yourself apart from the others.
To myself: It's fucking hard but it's going to be okay. Be resilient. Get yourself a mentor. Get some nice business cards. You are not alone. Stop taking so long to get ready in the morning, you don't have time.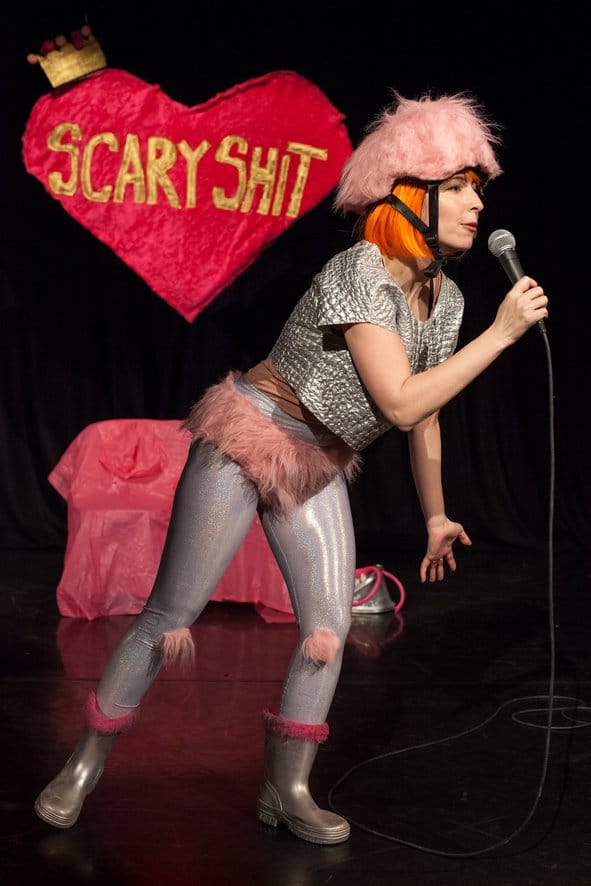 LAB: Was the Fringe what you thought it would be? (Was it your first experience there as a performer? If yes, how did it defy/conform to your expectations? If no, had you previously attended as an audience member or performer? How was 2016 unique to your other experiences?)
RF: It was exactly what I thought it would be. I had done my research and visited four times pre-Scary Shit at the Pleasance. I stayed with my dear friend Bryony Kimmings, who knew how to smash Edinburgh. I watched and learned how to do it right. I still got things wrong but had also put lots in place for me and Maddy (Scary Shit performer & producer) to make sure we looked after ourselves. The Pleasance team were excellent, which helped.  Nothing can prepare you for the rollercoaster of emotions you experience! On the day we got a 5-star review, we also got a 1-star review. We drank a lot of gin that night. It's so emotionally tiring, but it's worth it.  We met so many great artists and booked a UK tour.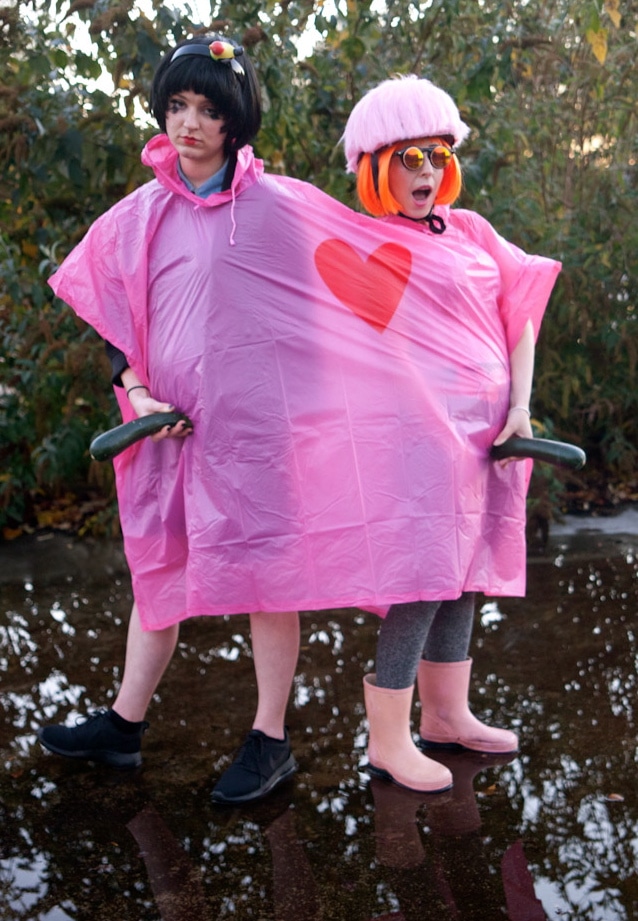 LAB: Did you ever expect to be supported by ACE, Harlow Playhouse, Arts Depot, the Barbican, etc.? How would you encourage young artists who feel daunted or intimidated by that prospect?
RF: I've been developing my work for eight years now – it takes a long time to be in a position where amazing venues want a relationship with you. I have no idea how many thousands of unsuccessful applications I've done in that time, but I just kept going. I met people, went to industry talks, developed my artistic voice, and made people believe in my vision and ambition. Venues exist to support artists, so find who your audience is and what venues are a good match for them – then visit the venue and see if you can make a meeting happen!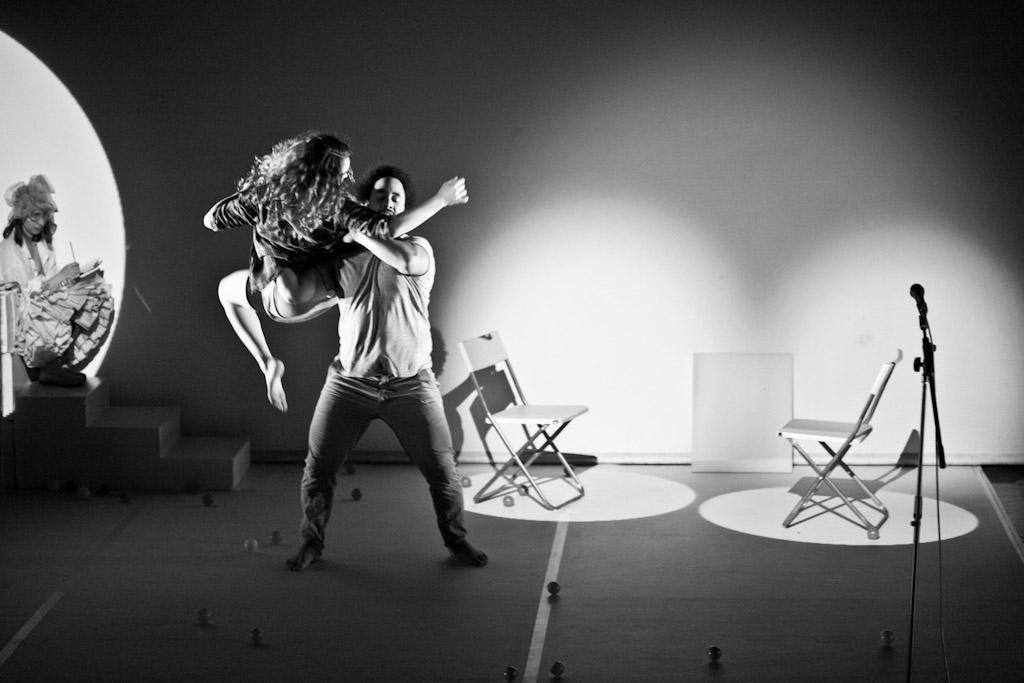 LAB: Name three joys you find in performing:
RF:
Pushing boundaries
Opening conversations
People staring at me
LAB: You're known for autobiographical, reality-based performances—what draws you to this method of storytelling? Describe your mindset when you write / choreograph / perform personal material: do you separate yourself from it, see it as an audience member, or claim full ownership of it?
RF: It keeps me honest. I start with, "We need to do something about this", and it goes from there. My new show Smack That (a conversation) is about resilience, survival, and change. I will be asking survivors of domestic abuse to tell their stories. The authenticity of their real experiences is vital for the work and for the audience's experience. It's powerful to hear another human talk about their life; when you know they're speaking their truth it makes the audience connect and want to help. The ownership belongs to the dancer/participant, and I weave their stories into a context that is funny, bold and moving.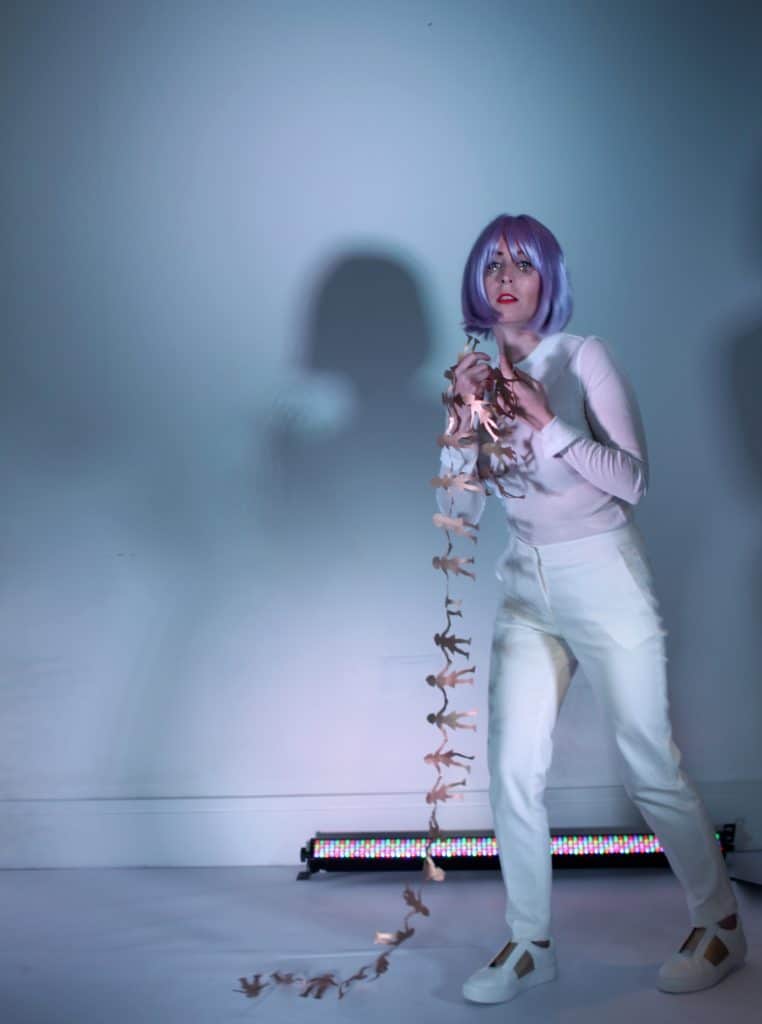 LAB: Say more about your experience with site-specific and immersive performance—could you describe a particular show or moment that you carry with you? Why was it significant (to you as a performer, a director, a person).
RF: When I had no cash (support) I created events called Golden Bohemian that involved dance theatre with upcoming rock & roll bands in abandoned spaces. I was young and needed a platform. They were the best times – it was voluntary and I had a team of subversive artist that wanted to create art, and we could do whatever the fuck we wanted, when we wanted. It was hard work but it felt like I was starting something special, creating a gang. I'm not sure how it felt to the handful of people that came, but that didn't matter. The bands were so good! Now I have to plan a show 2/3 years in advance.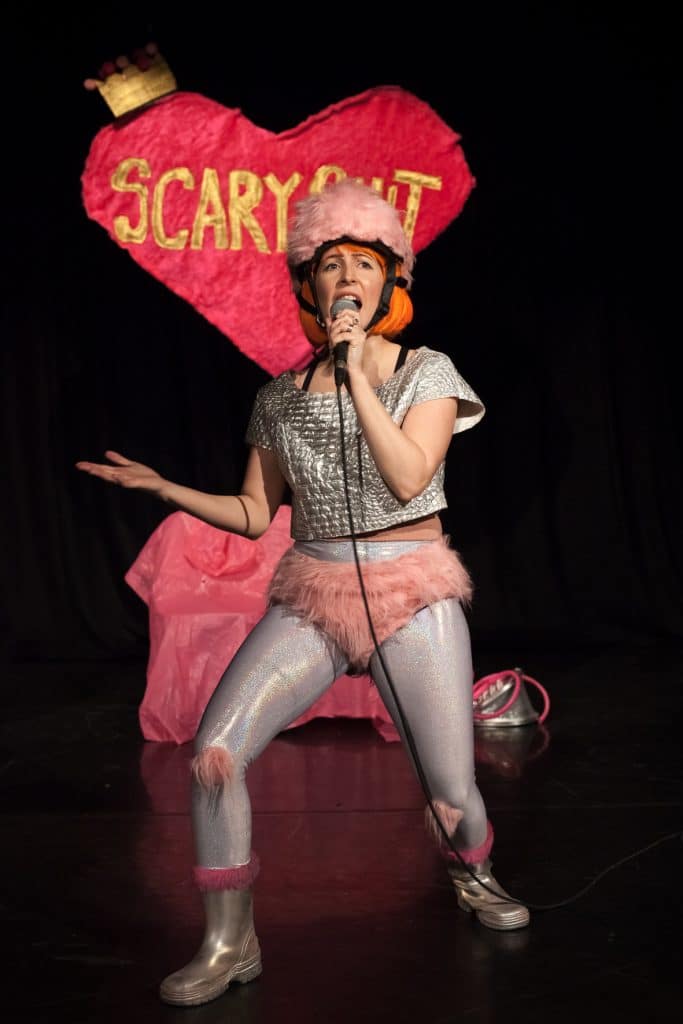 LAB: Describe your experience at Zealous X (both as a performer and attendee). How did you see your work fit into the bigger picture, and what did/does that mean to you?
RF: Zealous X had the same feeling in its heart: bringing artists together to collaborate. That's what drew me to it. It's working for artists to support artists with no strings attached. I had an excellent experience.  We did our touring show Scary Shit during the last Zealous X, which has since gone on a UK tour and will be back at RichMix on 28th January (plug, soz). Zealous X introduced me to some brilliant artist and started new relationships. It's such an important platform.
LAB: Forgive me for this terrible, broad question—but where do your ideas come from? Since so much of your work is based on the everyday, at what point does a conversation/event/observation strike you and say, "Ah, yes, this, I want to use this."
RF: Social sensitivity/justice. I see people hurting and I want to help. My brain says "well then, make a show about it"…so I do.
Want to Meet Rhiannon?
Hear Rhiannon's perspective on creative collaboration at the very first Zealous Meetup next month – free for Zealous artists!