Meet Tiago.
Meet Tiago: a Portuguese artist who finds the extraordinary in the ordinary. We're beyond pleased to feature him not only on Zealous, but also in the January 2017 issue of Creative Review.
Tiago's perspective is horribly consistent – bizarre, yet familiar. This illustrator-turned-architect-turned-illustrator-again captures life's precious, simple moments and immortalises them as prints of high-contrast, endearing giants – shopping for fruit, cycling, grilling sausages, riding around in a shopping trolley. Makes us wonder what he'd create if he saw Zealous on a workday!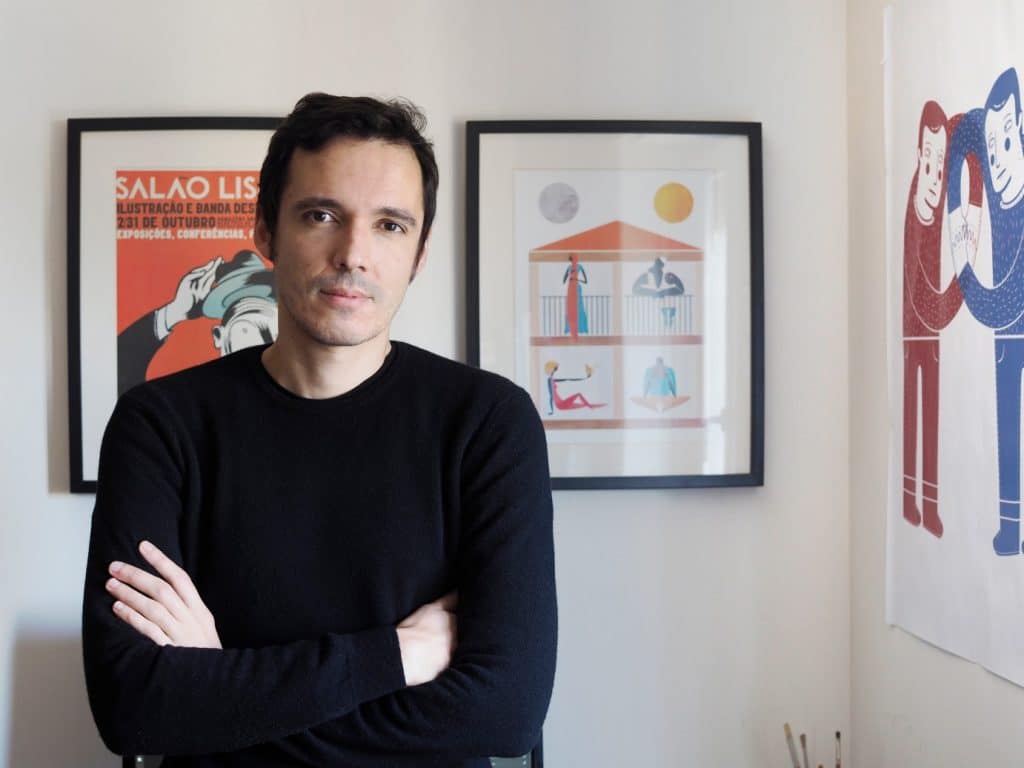 LAB: Your background is in architecture, right? How does that experience influence your illustration (in practice, in execution, in aesthetic)?
TG: Yes, I worked as an architect for some years before I started as a professional illustrator. During my architecture degree I remember studying the Bauhaus movement—it made such a big impact on the way I look at things. Art, architecture and design's influences and shared commonalities made perfect sense to me. I believe I still carry some influences from that, especially the sense of proportion and colour balance. Apart from that, architecture helped me develop a strong self-discipline that helps me to be objective and get things done, which is essential for someone who works as a freelancer.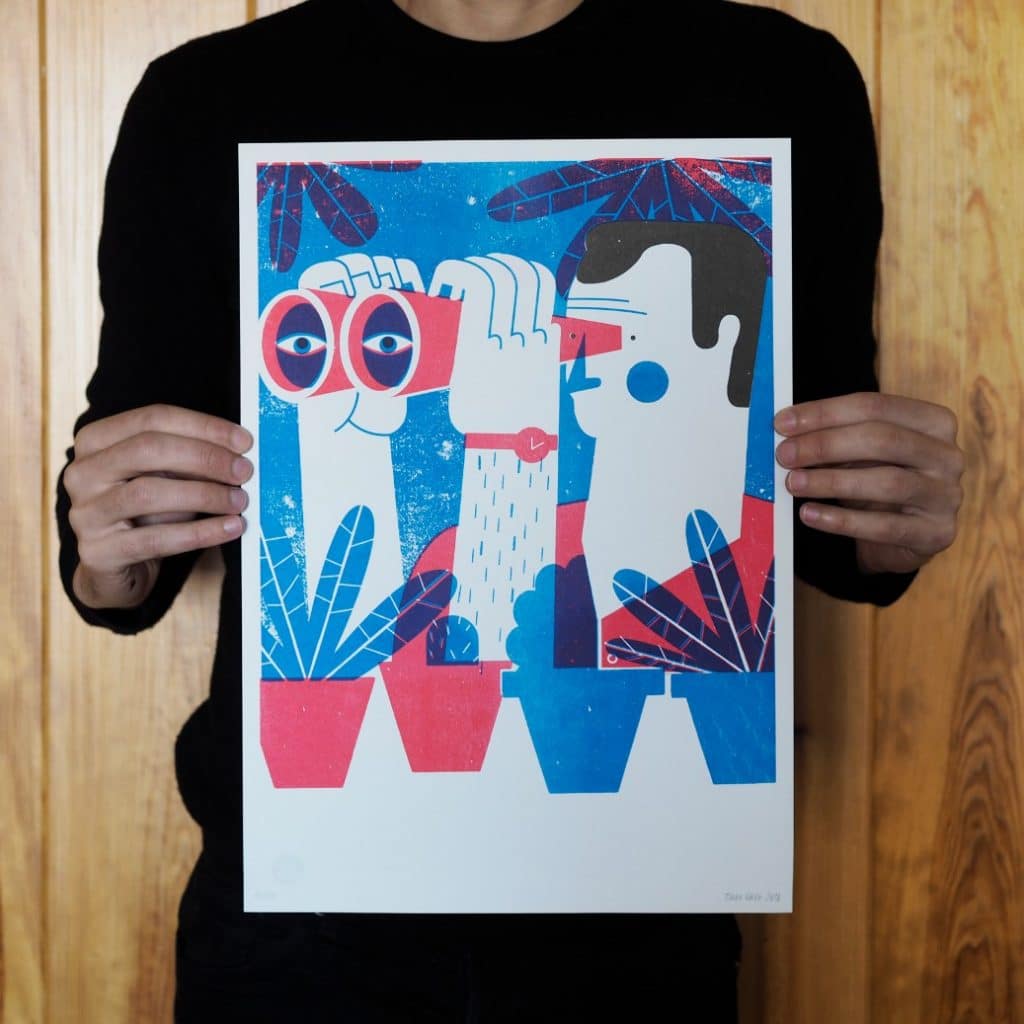 LAB: Did you always want to be an illustrator? Why or why not? If you went back in time, what would you tell your younger self?
TG: Illustration is a boomerang in my life. Since I was a kid, I always had a fascination with comics, which eventually made me want to draw my own stories and superheroes. As I grew up I started making small home-made fanzines with friends and collaborating with school publications, so I was pretty sure I wanted to draw for a living. As I pursued that, architecture also made its impact, and I had the sense that I could still stay involved with illustration since it was also a creative field. But in the end, working as an architect turned out to be an intense and overwhelming experience that didn't leave any space for other things, so for a while I left illustration aside. This didn't keep me happy, I left architecture behind and studied art direction, which seemed like a great way to get back on track to pursue design and illustration again. If Doc Emmett Brown got me back to the 90´s, I would tell my younger self not to get distracted and just concentrate in what you really love doing, which has always been illustration.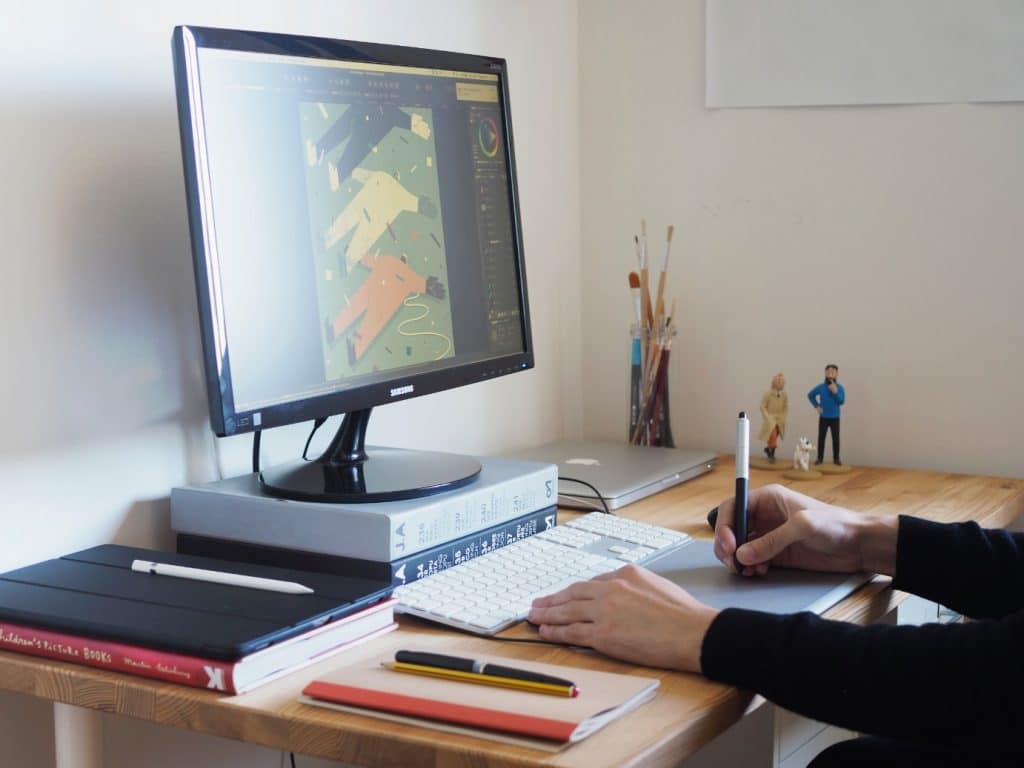 LAB: Describe a perfect day.
TG: I'm really a quiet guy who enjoys simple pleasures, so a day I discover something new and exciting – either a new artist or even a new song or movie – would be perfect.
LAB: Biggest influences? (This could be anything: pop culture, historical figure, children's book, song, a meal.)
TG: I've got lots of influences and artists that I admire, not only in the comics and illustration field but also in cinema and photography. People like Wes Anderson and Buster Keaton always gave me a sense that it's possible to make things differently and not just settle for what's "normal" or conventional. I like work that makes me feel that way. Recently I discovered the work of photographer Vivian Mayer which focuses on the little stories of anonymous urban in the 50s and 60s—it just blows me away.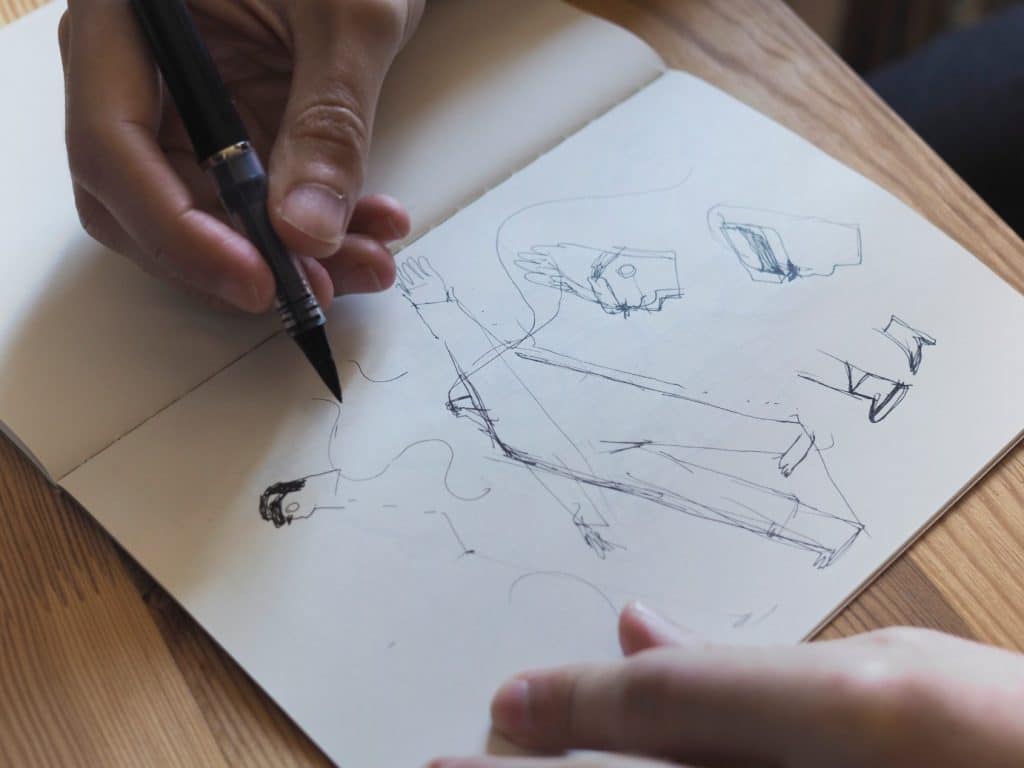 LAB: What do you enjoy most about your artistic process? What part of the process do you wish to change? What are your best (and worst) habits?
TG: I think that most of my artistic process comes from self-discipline and the way I keep things to a certain daily routine to leave space for my imagination to run wild. I really enjoy exposing myself to a big dose of visual stimuli every day and letting my brain make all the necessary connections to reach an idea. That can be done either walking on the street or surfing the internet. Of course, sometimes it's too much to deal with and I get overwhelmed and distracted from what I was trying to accomplish in the first place.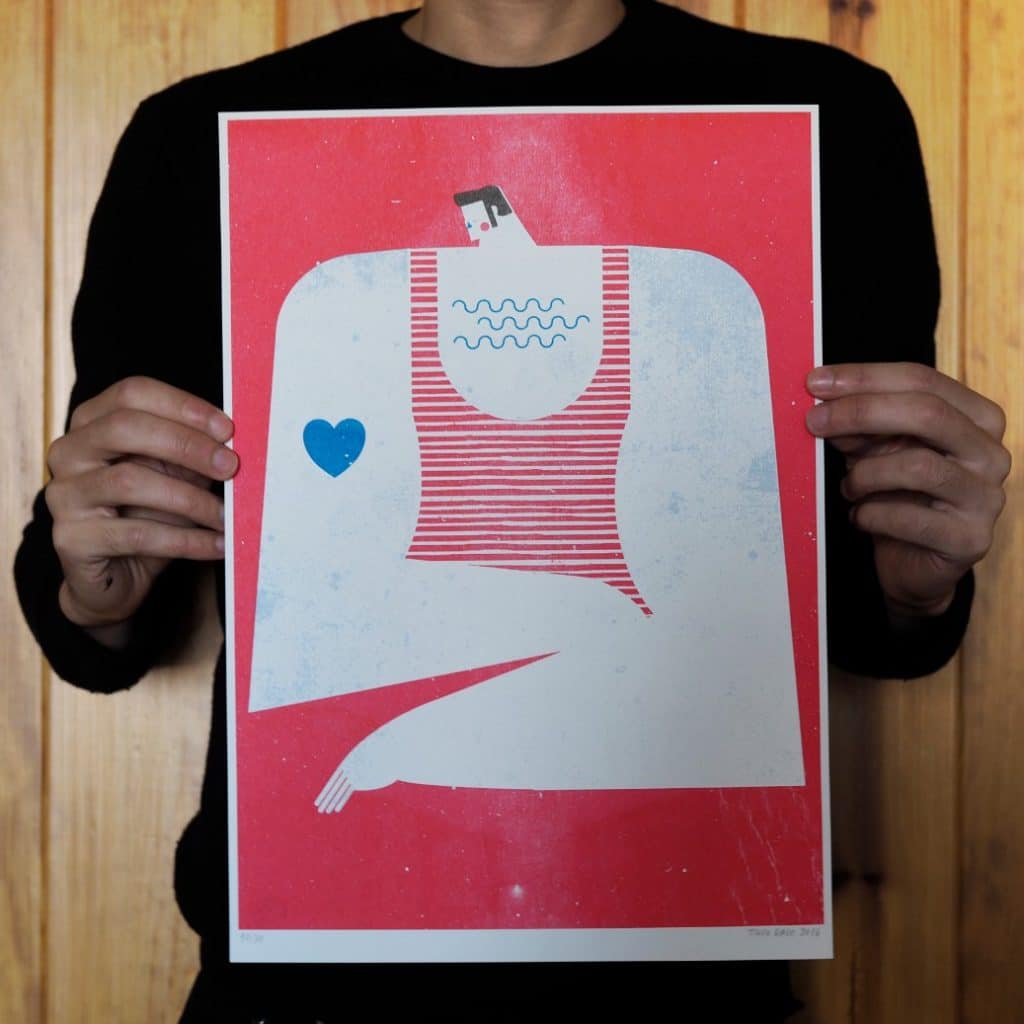 LAB: What interests you most about people? Is there a certain environment you enjoy spending time in or find yourself most inspired by? (Sidewalk, café, park, swimming pool, at home, etc.)
TG: I tend to observe people everywhere I go and there's nothing more surreal and fascinating than the way people behave. I´m always getting odd ideas in the most common places and everyday situations. I tend to observe people everywhere I go, and I´m always coming up with stories in my head, like How did that guy get that stain on his shirt or Which subway station will that middle-aged couple drop off at? Maybe it´s a condition, I don´t know. After that I just need to keep all those characters and situations to live in my head for a while until something funny or bizarre comes along.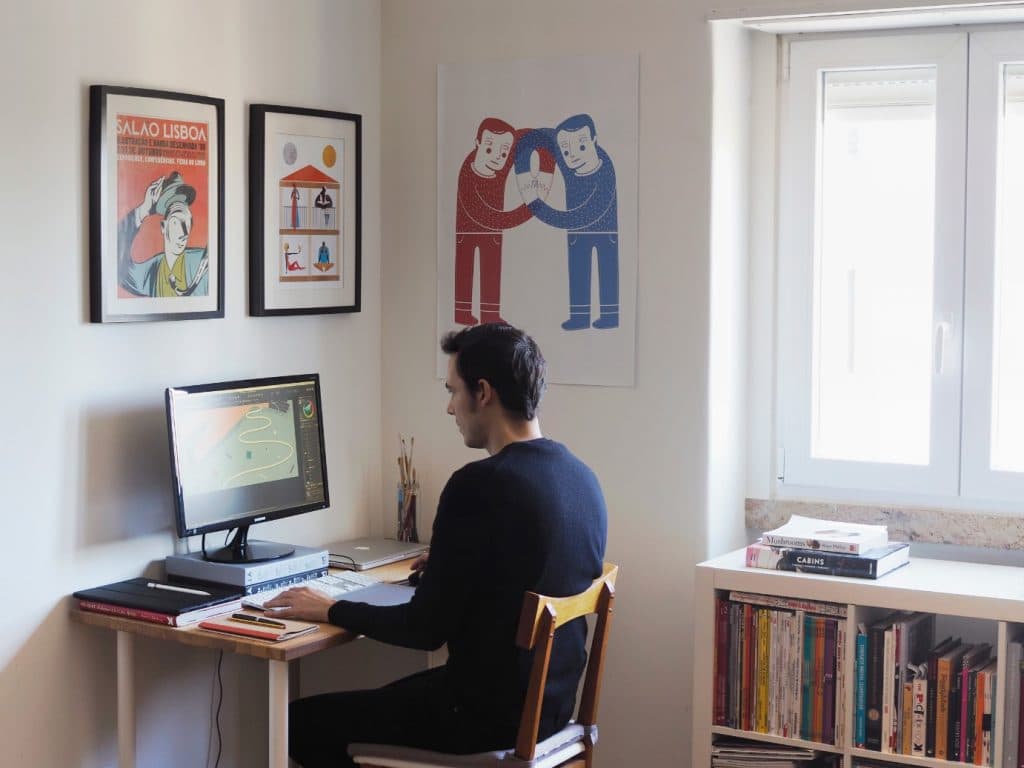 LAB: Does your work ever intimidate you? Why or why not?
TG: Right now I feel quite happy with the way I relate to my work. It´s not intimidating at all, since it reflects a lot of my own experiences and are somehow surreal versions of the way I see things.
LAB: What's your biggest hope? How will you approach (or pursue) that hope in 2017?
TG: I hope to continue my work as an illustrator and to get my work and style recognised by anyone who sees it. I also plan to launch a children's book somewhere next year and re-invent new ways of storytelling.
Want to be a Zealous Featured Artist?
We're always on the hunt for Zealous' latest and greatest talent!