Meet Tsoku.
Let me introduce Tsoku Maela: South African photographer, deep thinker, and first-place winner of the Zealous Celebrating Diversity open call. I had the pleasure of getting to know Tsoku in a post-win conversation and feel privileged to sample his unique, sharp, and sincere view of the world and his art. Honestly, if he ever writes an autobiography, I'm buying it and making inspirational posters. As a creative myself, I can testify that Tsoku's transparency and insight are refreshing, encouraging, and sure to resonate far beyond the artistic community. Three cheers for our first-place winner, Tsoku Maela!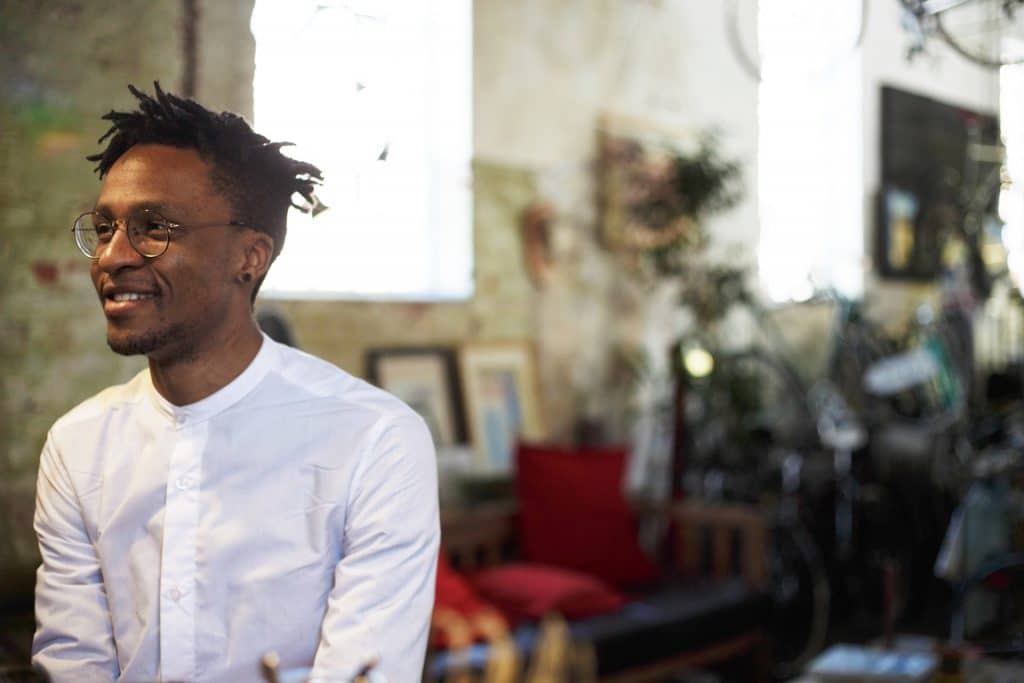 LAB: You call this work one of "self-study and observation." How does self-reflection impact your creative work?
TM: A lot of us don't ever really take time to reflect on our lives or our journeys. We're caught in the rat race, chasing down deadlines and goals, compromising health for wealth, getting old and spending time trying to recoup that health and wealth. So self-reflection is extremely important for me – it's the fuel I use to interpret the world as I see myself. Creating the work is always a lesson; I grow through the process. Making Barongwa has impacted me profoundly in ways that have left me conflicted for a long time, but I'm getting used to this new perspective now. It's slowly making sense.
LAB: Barongwa: I am that I am has such a surreal feel to it – what inspired this photo series? How, in your mind, do the images flow as one work? Was your process planned out or did it happen more organically?
TM: This is probably the one body of work of the three that was followed to the letter. Of course, there's always room for improvisation, and that's what makes the process great. The body of work was inspired by a private spiritual ceremony on a river bank where I watched a woman that I admire wash in sacred ointments in the river. I had seen something like that in my dreams before, but that placed it so much in context. It got me curious about my Sepedi culture and ancestral worship. (There's a lot of misconceptions surrounding that [culture].) Barongwa actually deals with two stories in one cohesive story: one on a physical level, and the other on a spiritual level. The narrative is interchangeable, but ultimately the process from conception to actualisation is what the images build up to. They're standalone images that stand well together.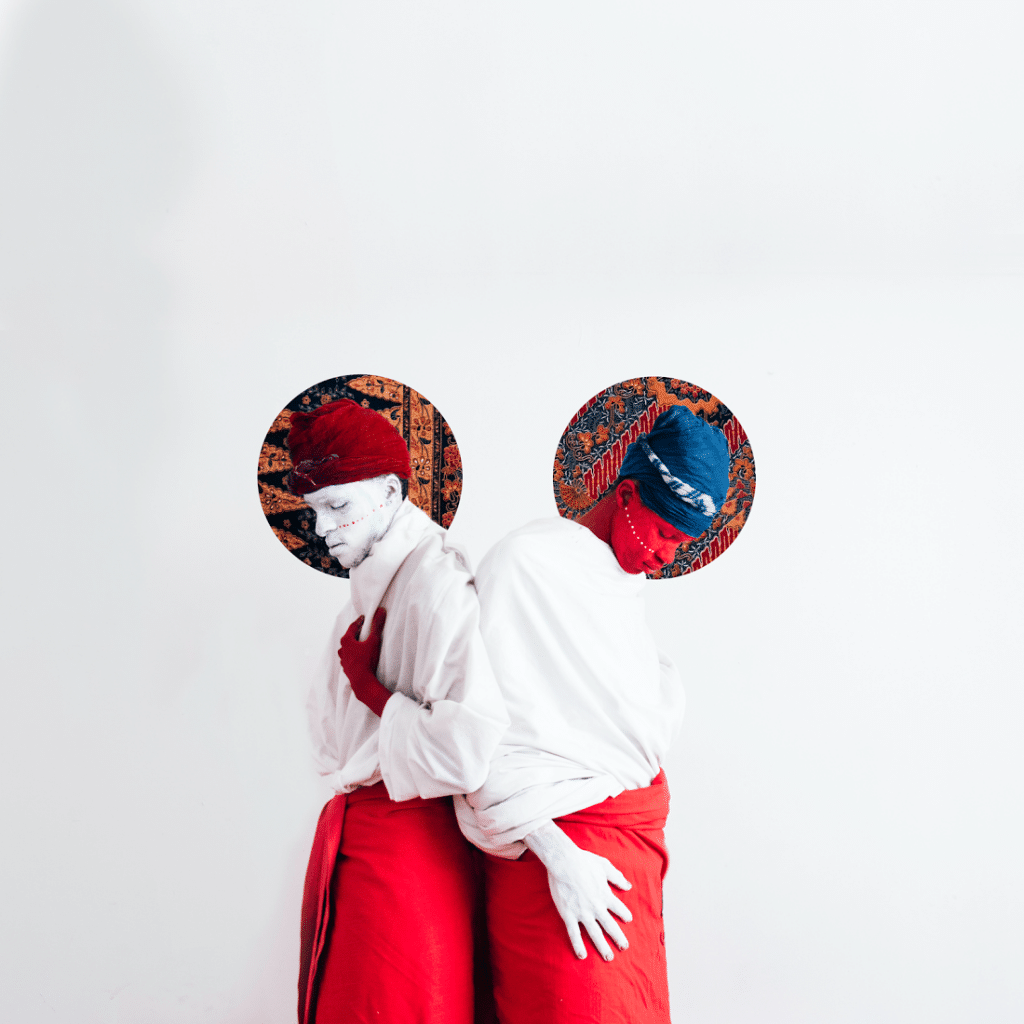 LAB: Could you say more about Sepedi culture and tradition? How has it impacted you as a thinker and as an artist? How has your perspective of it changed from your upbringing until now?
TM: There's a craving and a hunger within me at this stage of my life. I wasn't fully raised in Sepedi or Northern Sotho cultures. My mother grew up during South African apartheid and wanted a different life for me, so she sent me to a boarding school away from home, then I later went to university in Cape Town. Different culture. So I've always been a nomad without a home or culture. A lot of the practices where unknown to me, but now I'm uncovering a lot of it and discovering the power and secrets of it. Colonization tried to bury that, to make us forget our power as people of the Earth. I try to reflect on that in my work whenever I can, which is partly why I'm not completely pro-consumerism because I think it breeds complacency. I can't afford to be complacent as an artist. There's a lot going on and people need the truth. People need inspiration. So I apply the lessons I learn from culture in my process and aesthetic whenever I can.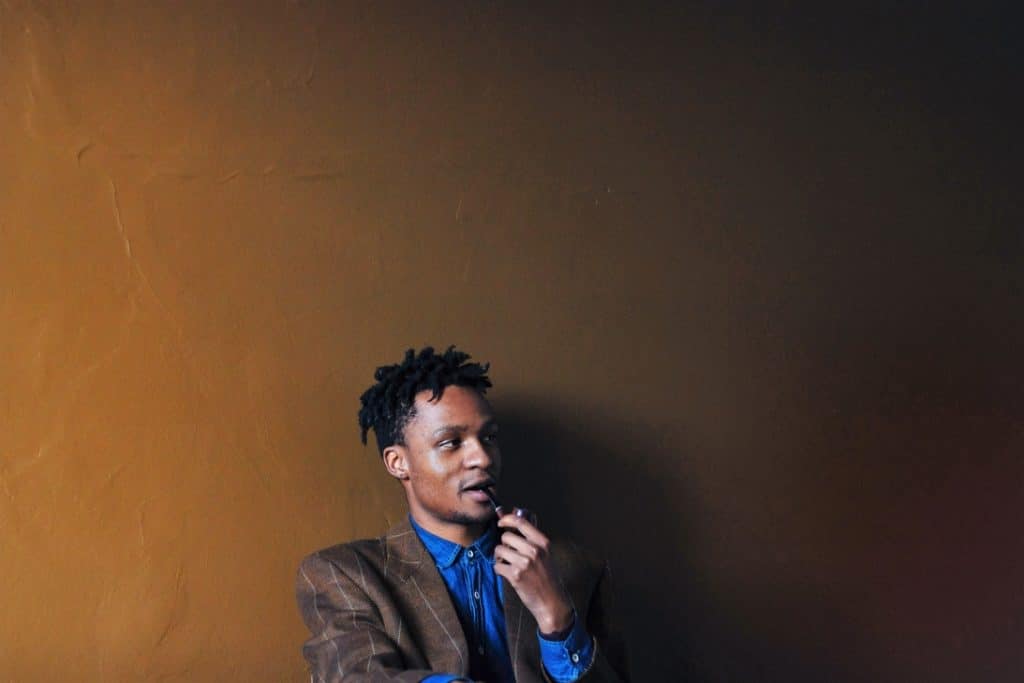 LAB: Name four things that inspire you.
TM: Fear – Tells us where the edge is. That's where I take the leap. Knowledge – The only true currency in a capitalist society. Love – Knows no bounds. The search for it begins within. People – Their stories sound mundane to them, but to me their stories are the most beautiful I've ever been told.
LAB: How does Barongwa: I am that I am address and/or celebrate racial diversity? Why is this important to you as an artist?
TM: Simply put, I live in a country with so much cultural and racial diversity, and equally as much – if not more – division because a lot of that diversity is misunderstood. But with this body of work, I was able to bring all those people into a single room to speak about something bigger than all of us – to speak about what really connects us as people – to share perspectives on life and our journeys from different cultures and realizing that, in our diversity, we are more alike than we initially thought. Even our customs, ceremonies, religions, dialects, and the fabric of the clothes can be traced back to a singularity. A white man talked to me about his Sangoma son and ubizo for an hour at the opening night of the showcase. I never thought I'd see the day.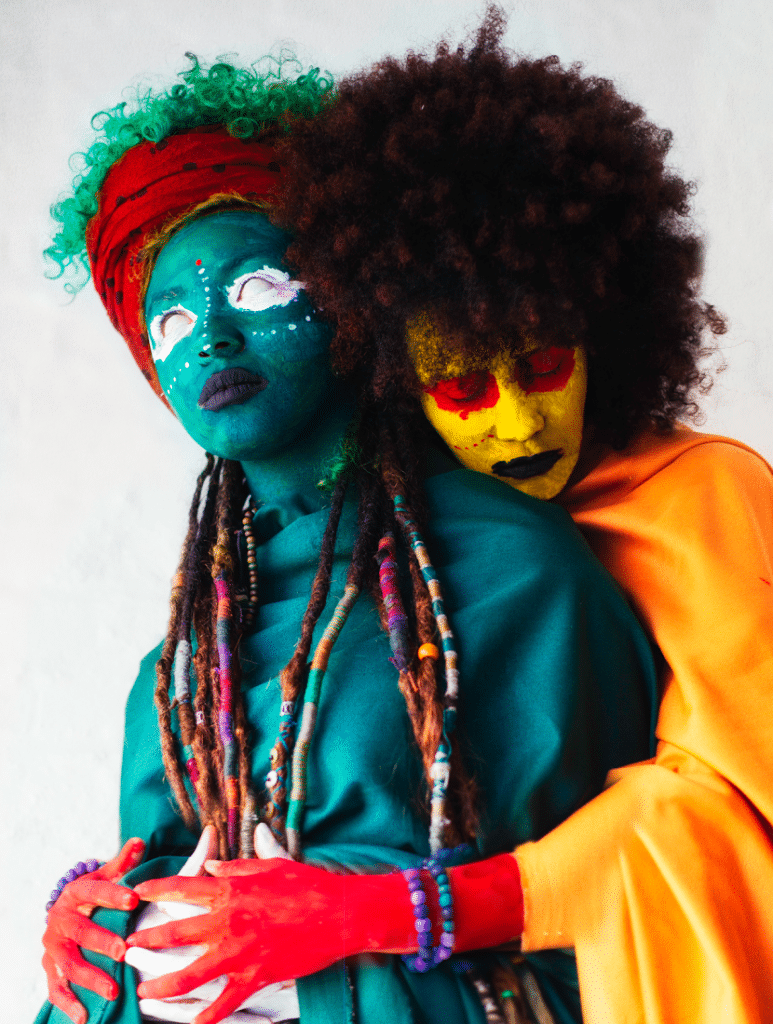 LAB: What has been most natural / easy to embrace in your creative journey? What has been most challenging to adjust to / accept?
TM: I never know what kind of energy I'm going to put out when I create. I'm a conflicted human being with ideas that no one else thinks of – that can isolate you as a person. The loneliness takes a toll on you, but everything makes sense when I create. That's the only thing that's been natural for me. There's always a hush in the room when I speak my ideas because they sound impossible and crazy until I make it and suddenly it's "great". I've had to come to terms with that, too: that I will be alone for a lot of the time, going against the grain. But the solitude is necessary for me to listen and tap into the frequency I need to be on to keep creating the imagery I do.
LAB: Do you ever find yourself discouraged with your work? How do you overcome that discouragement?
TM: All the time. Broken Things almost didn't make it to print. I hated it. Barongwa had a similar issue. I have multiple versions of The Creation of Man. Of course I do. For me it's not just an image that's going online for shares and likes or a gallery wall. It has to be alive and at times it doesn't move me and that breaks me because I feel as though I did not nurture it with the right energy or intent. It has to move. They only way I know how to cope with that is to keep trying. For every good image I've shared there are at least 15 failed attempts. I've gotten better with each. Inspiration works with those in constant motion – it redirects you, it doesn't catalyze. But you also have to learn to keep your mind still and not wander off too far.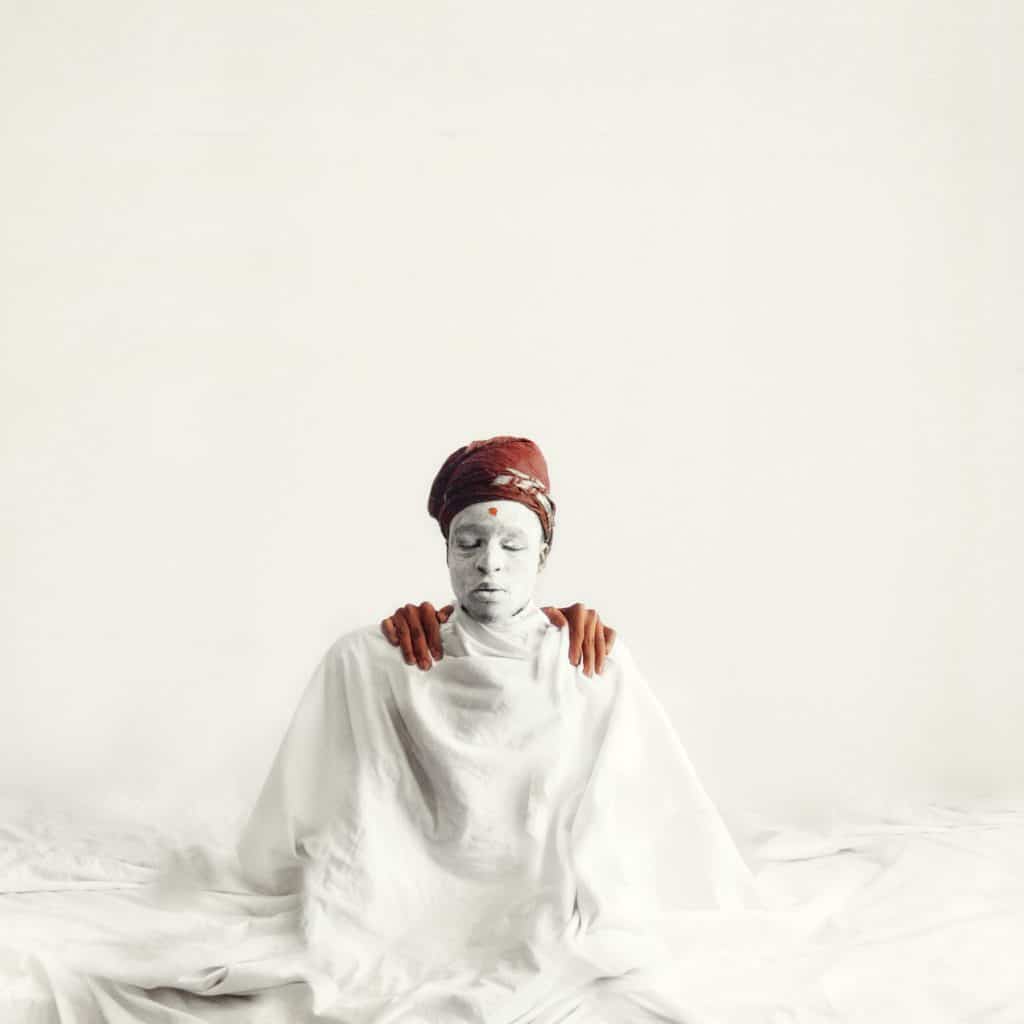 LAB: How do you nurture your creative spirit? Name three of your best habits.
TM: I think I was born for this (haha, kidding). I refuse to believe that something is impossible. For the longest time I used to think that was a character flaw, a problem with authority or being indoctrinated to believe in a set method – but I see the infinite in everything. I have to be able to reimagine Miles Davis' music in my own way, you know. That's creativity. Being childlike and curious. So my three habits are: Learn. Play. Play.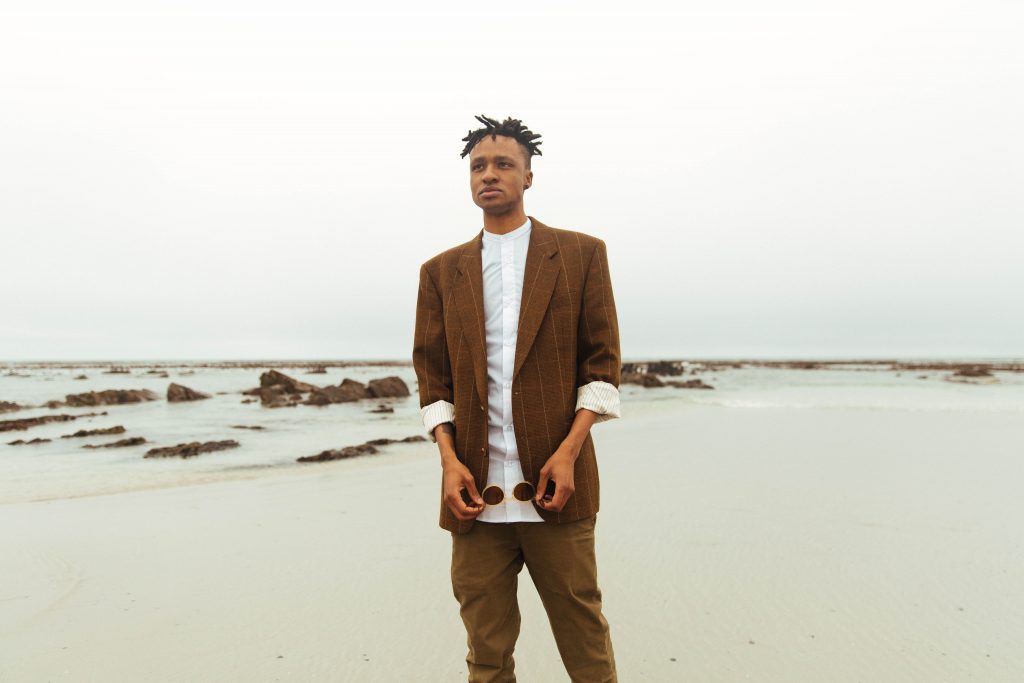 Want to be a Zealous Featured Artist?
Get in touch today! We're always on the lookout for the latest and greatest Zealous talent. Check out the other Celebrating Diversity open call winners' features here.