5 Reasons Creative Meetups Matter
The creative industry isn't easy – feeding your passion and paying rent takes planning, proactivity, persistence, and a lot of grunt work. Don't go it alone! You can connect with others, share your ideas and burdens, and thrive as a creative professional – and there are millions (literally) of other independent creatives hoping for the same thing. You'd be surprised how many will share your creative vision – all you have to do is meet up and talk about it! Read on to learn more about why creative meetups are so important and where to find us at the first-ever Zealous Meetup event.
Meet your next creative conspirator.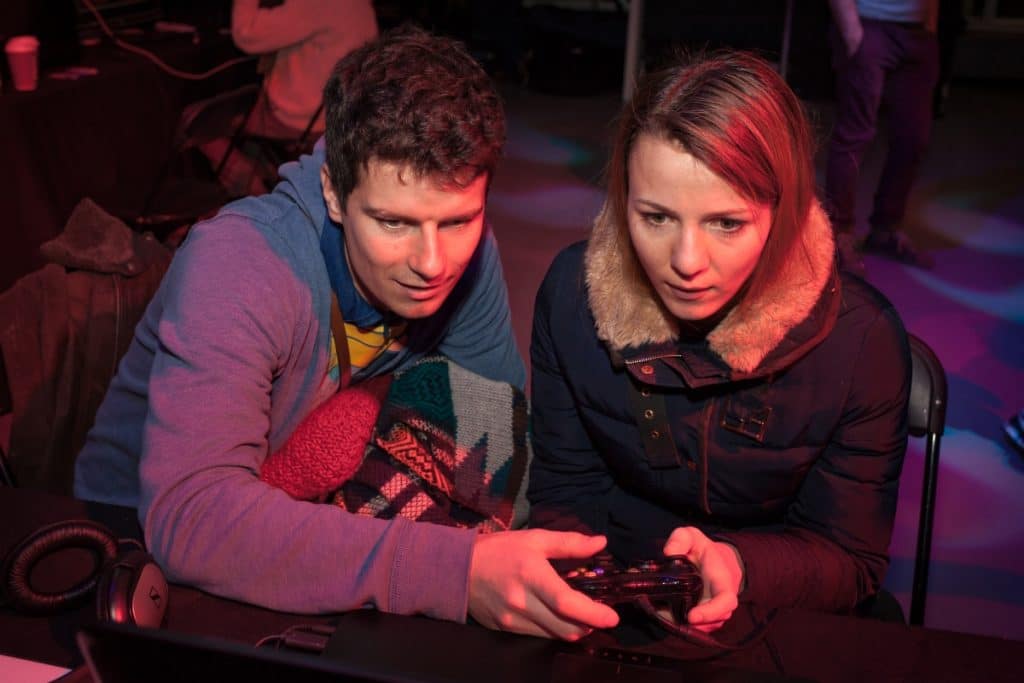 This is the fun part: running into your next creative BFF. In an environment as diverse and abuzz as a creative meetup, there are good odds that you'll connect with at least a couple like-minded creatives whose skill sets complement your own. No more trolling through social networks or schmoozing for higher connections – in a meetup setting, creatives find each other. Need a composer for your film? An actor for your music video? A digital designer for your startup? An illustrator for your children's book? Creative meetups enable these connections without the awkwardness of email introductions or friend-of-a-friend phone calls.
Learn something new.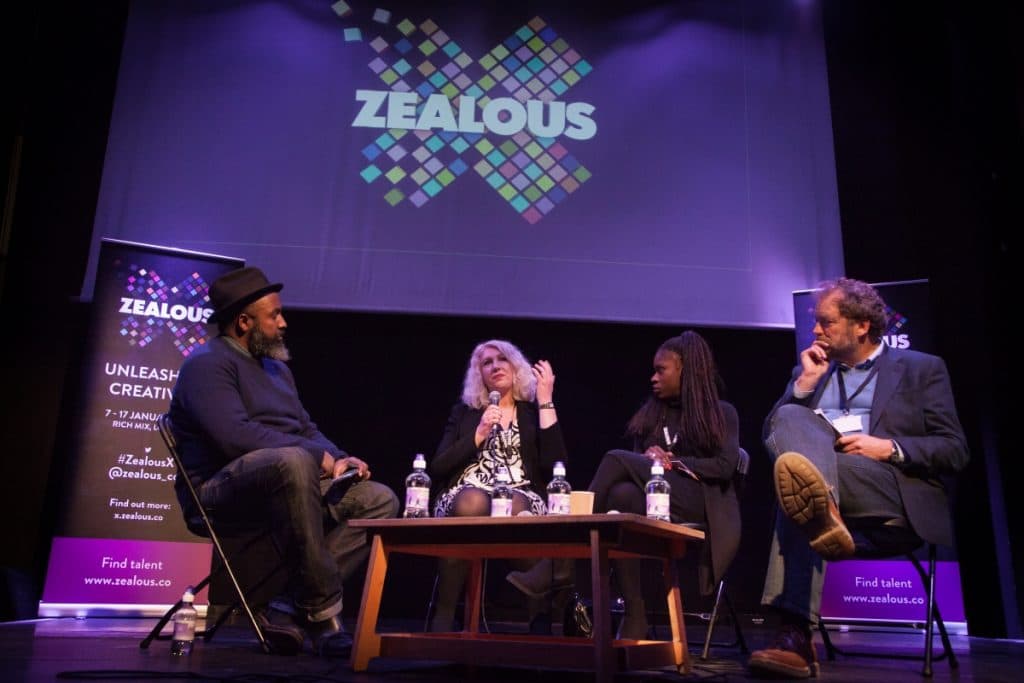 Meetups aren't just social events – they're an opportunity to learn! Some meetups include live demos, keynote speakers, or a time for attendees to present. Our Zealous Meetup, for example, will feature a live panel discussion (by a painter/producer, director, and performing artist/choreographer) on the value of creative collaboration (including a sneak peak of a short film in which they achieved exactly that). Learning goes both ways – the panel isn't there to talk at you. Exploit their expertise and ask questions! Get answers to the things you've always wondered about building connections, "making it," and turning your biggest ideas into a reality.
Go beyond the digital.
In an unavoidably connected world, it's easy to get lost in translation and mistake digital back-and-forth for authentic communication. You might exchange encouraging subtweets or stalk each other on Insta, but that's not what really connects us to other creatives. Sometimes it takes face-to-face, in-person chats to get to the point and do something meaningful. If you have the opportunity to meet, do it! Creative meetups enhance existing relationships and water budding connections. Don't worry, you can still retweet with heart-eye emojis – but now you'll do it with the person on the other side of the screen in mind.
Build solidarity.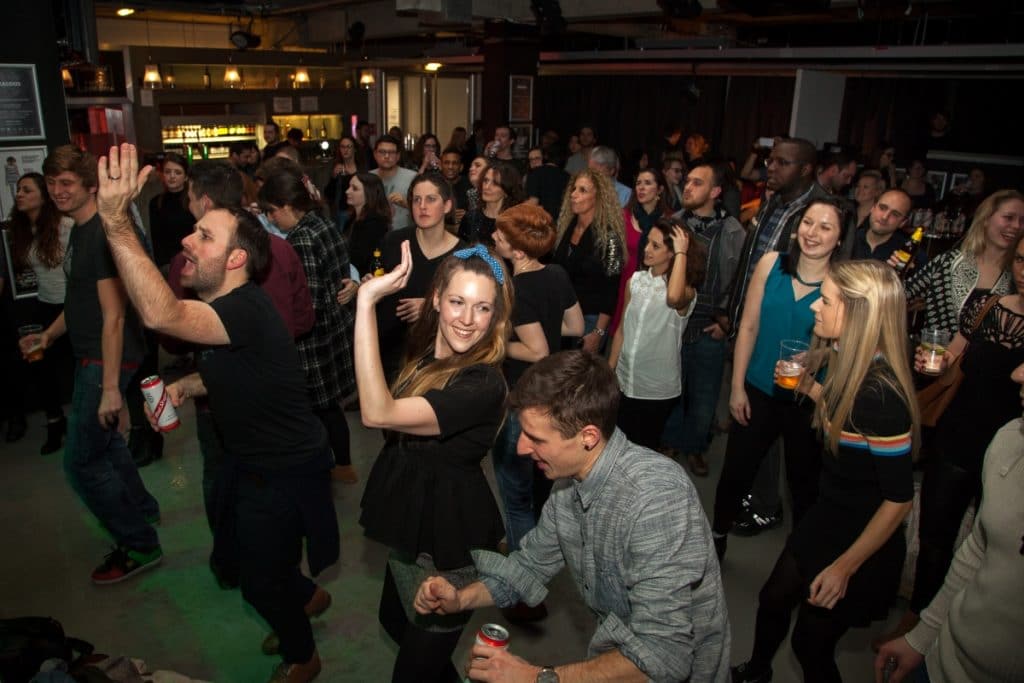 Independent work and freelancing can be a lonely road (day after day in the studio, working early hours and late evenings, contacting clients by email and phone). It's not all bad, but we know that everyone could use a reminder: you're not alone. According to the European Forum of Independent Professionals, freelancers make up 25% of working population and 22% of the creative industry in Europe alone! That's over 9 million workers (up from 6.2 million between 2004 and 2013). Despite those long studio hours, funky commutes, or uncertain tax seasons, one thing is certain: the lonely road isn't so lonely, and joining a creative meetup will prove it. Your city is bustling with creatives who share your interests, your passions, and your questions. You just have to go and meet them!
Challenge yourself.
Meetups can be a mixed bag – you never know exactly what you'll get. Especially when interacting with other attendees, it's hard to plan for the connections you'll make (or with whom). You may find like-minded creatives with diverse skill sets, or creatives who share your skills but have an utterly dissimilar approach and perspective. This is good, too! We grow most (and fastest) when our perspectives shift from one thing to another – when a creative we relate to on one level offers us a new way to see our own work. Seeing ourselves from a new perspective keeps us fresh, keeps us innovative, keeps us honest – so go outside of your comfort zone and see what happens! Either way, you'll learn something valuable, whether about yourself, your craft, or your new creative endeavours.
Get your name out there.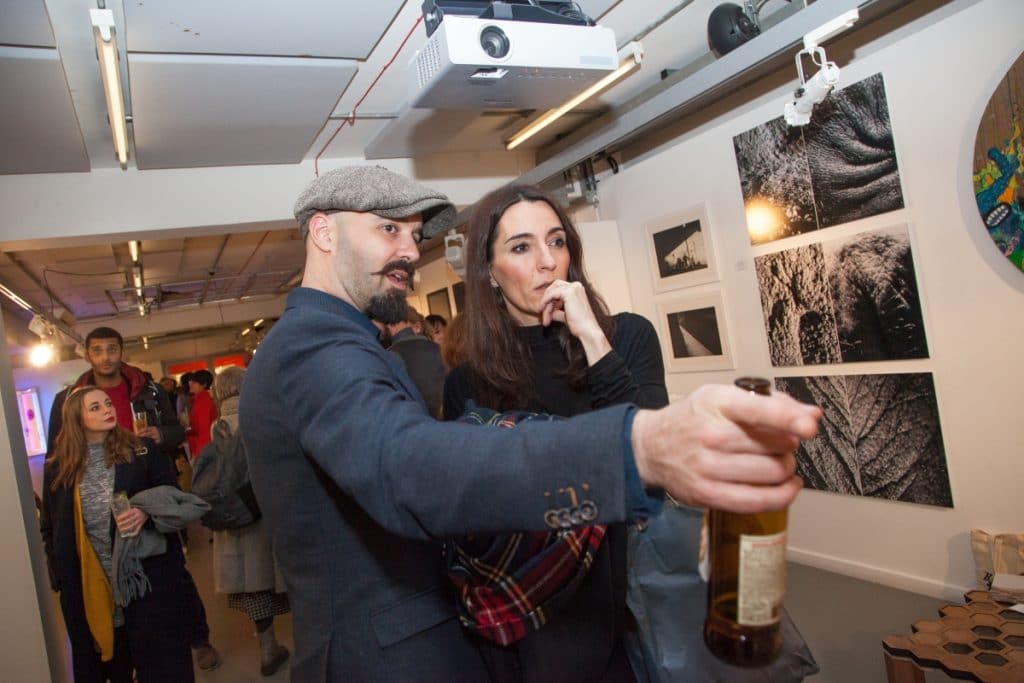 It sounds cheesy and – we'll admit it – a bit selfish, but creative meetups are prime put-yourself-out-there venues. The creative industry is still an industry, and making art is, in many ways, a business. Lucky for you, creatives aren't the only ones attending these meetups – social influencers, journalists, and senior figures in creative organisations will be there, too! It's the perfect time to put your best foot forward, make a positive in-person impression, and build cross-industry relationships with people who can help you grow. Professional development may not sound sexy right now, but more connections mean greater resources, better funding, and higher exposure. Who could say no to that?
The Ultimate Goal
Collaboration isn't a task or a calling – it's a habit. Attending creative meetups injects a little burst of inspiration into your everyday and inspires ongoing creative relationships, curiosity, personal development, and connectivity. So go ahead, start practising! Find inspiration in everything. Forge intentional relationships. Collaborate effortlessly. Connect with others on a genuine level. Challenge your perspectives. Innovate within your craft. Build bridges in the creative ecosystem. Feed yourself. Attend the first-ever Zealous Meetup (only a week away!) and make collaboration a habit. Can't wait to see you there!