Pictures taken at Zealous X
What a great Monday! Zealous X kicked off with a very event appropriate theme, Grow! Take a look below to find out what was discussed at the panel talks:
The morning started with some much needed caffeine which helped contribute to a wonderfully engaged audience. Issues such as diversity within creative fields, and the lack of affordable housing with London were shared. Caroline Norbury (CEO, Creative England), felt positive about the amount of overseas talent being attracted to the market, but the local community must not forget to support access and growth for young local talent who cannot compete in terms of economic background. An audience member shared a story about her son's disengagement with mainstream schooling, highlighting many of the panels concerns.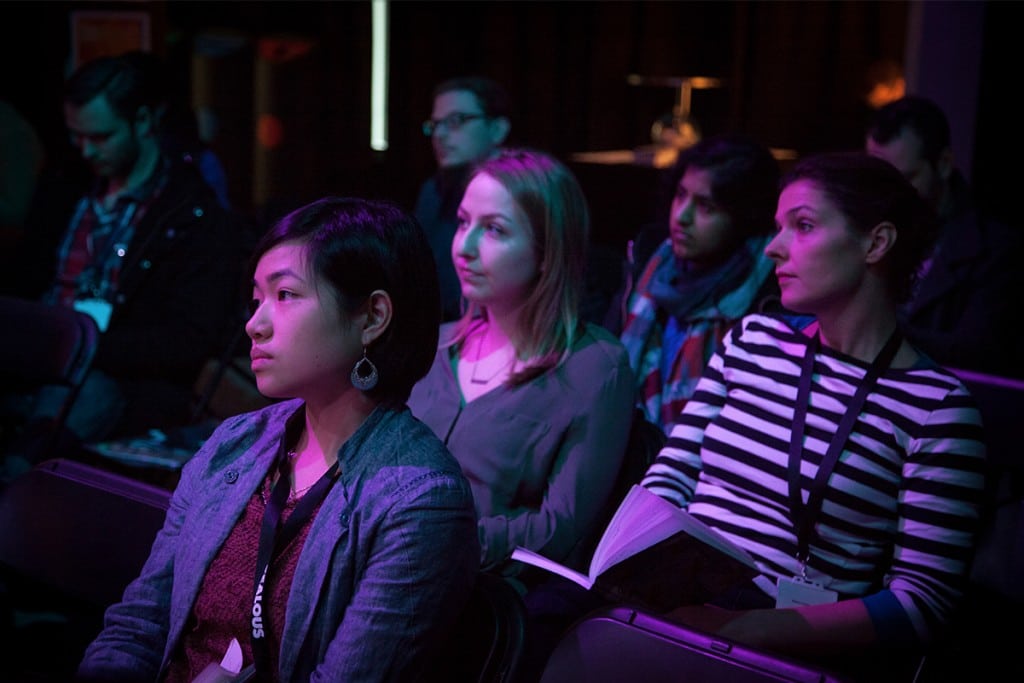 The afternoon talk revolved around strategies for limited funding. The majority of national arts funding is handed out to organisations, rather than individual artists. Creatives can't rely alone on public arts funding. Sarah Thirtle's (Head of Business Lending Programmes, Creatives United), organisation, Creatives United has helped widen accessibility in the arts to help artists sustain themselves. She found that many applicants for funding want strategic advice, rather than financial funding. Often, creative industries are undervalued during national conversations about growth. The financial benefits and social benefits of a thriving arts culture needs to be a top priority.
The Good, the Bad and the DeDomenici
Richard DeDomenici in the past has dressed up as an escaped Iraqi prisoner of war (complete with bag over head). This highlights the power of Performance Art to create little interventions in the daily fabric of life. He made serious points about the future of a city where talented, creative people can no longer afford to exist in the midst of the action. Is London at risk for becoming cash rich but culture poor?
Available space can have a significant impact on our ability to successfully complete creative projects. Creatives in any urban environment, especially London, all face the issue of space. The 'Making Space' talk explored the ideology of public space as well as real life examples of how our urban environment can be used in innovative creative ways. Dr Rebecca Ross (Creator, London is Changing), discussed her concern that most redevelopment projects within London are prioritised for external investors, rather than for the local community. This makes it difficult for smaller creative organisations to proceed with action.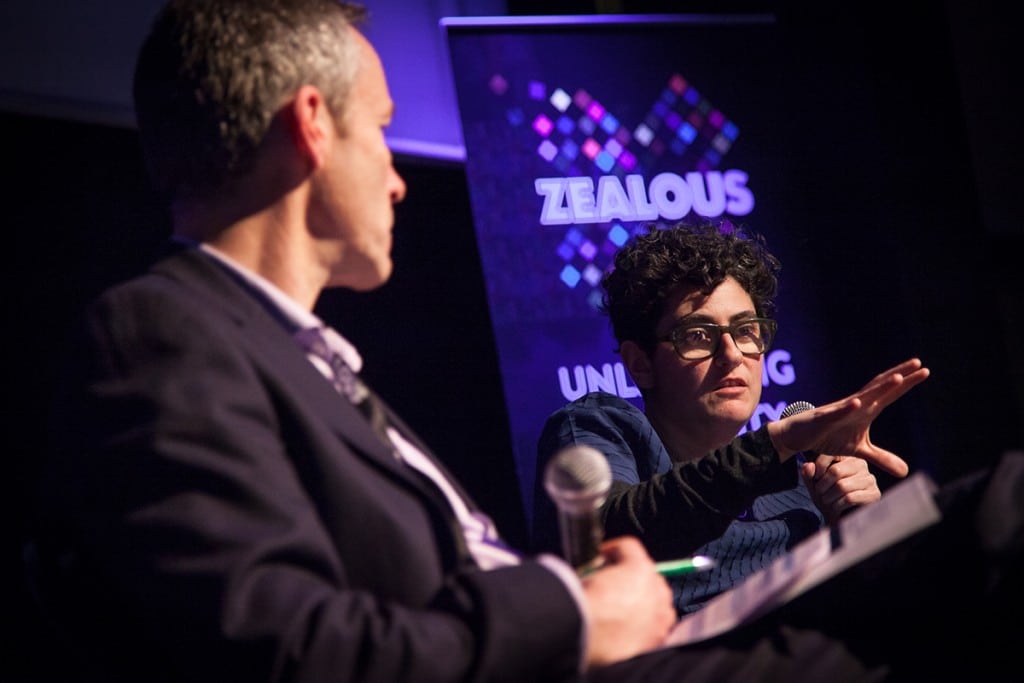 The day wrapped up with Tristan Sharp, who got into creative process of an immersive theatre production in Brighton called "Who Goes There". He used a local train as a backdrop since it arrived promptly every day at a key part of the production! He left us with the call to 'just start doing it', whatever our 'it' may be.
Reviewed by Romica.
---