Support Emerging Creatives At Our Next Zealous Meetup
Our Next Zealous Meetup
---
This is a Zealous Meetup like never before—we're featuring big voices in the world of independent makers, contemporary pottery, intercultural theatre, and social entrepreneurship. Together, we'll explore how to support emerging artists and growing creative communities (including, as always, heartening chats and a few free drinks). In the meantime, learn a bit more about our panellists and their stories below.
What inspired you to start Crafty Fox Market? What are your primary challenges and victories in running the market?
I was a maker myself, selling jewellery online via Etsy and at markets around London, back in 2010. I felt the need for a market which had the makers at its heart. We started out in Brixton, where we live – back then, all the markets I attended took place in North or East London so I wanted to start something closer to home. I am a mum to two young children, so combining business with motherhood is one of my greatest challenges. I'm really proud of what we have achieved, and it's great to watch our makers' careers develop over time with the knowledge that many of them started out trading at Crafty Fox Market.
In your experience, what are the best qualities of independent makers? What virtues do they bring to the creative marketplace?
Independent makers often have really inspiring stories to tell – I think for many people, the concept of being a maker is really aspirational. Many of our shoppers are intrigued to learn more about our traders and how they came to make and sell products. Independent makers also have the freedom to experiment and develop truly unique products – it's always interesting to watch trends emerge at the markets, only to be picked up by the high street many months later.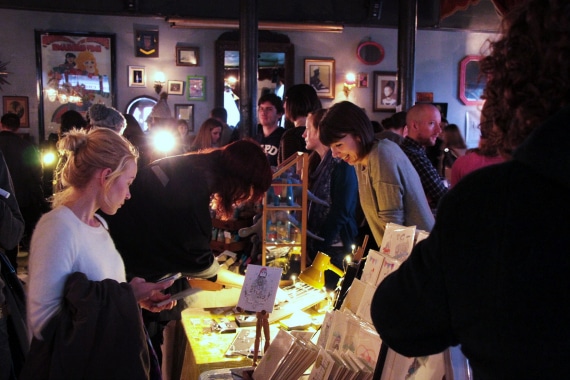 How, in your opinion, can other markets in London and the UK better support emerging talent?
I think developing a community around a market is really important – markets should champion their makers and promote them as much as possible. We run a scheme called Crafty Fox Uncovered, which is aimed at emerging makers and offers half-price stalls. This offers a low-risk option for those who are new to market trading – embracing schemes like this could also work for other markets.
Craft Potters Association
Toby Brundin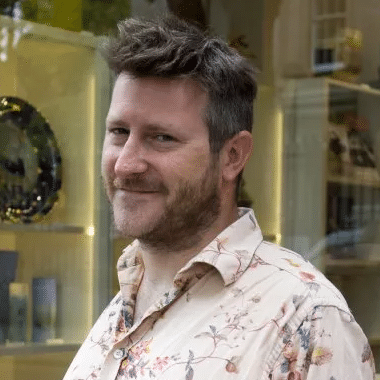 Why are you most passionate about contemporary studio pottery (and the public's awareness of it)?
I think it occupies a unique position today. It's very ancient, very difficult and very analogue. It's about touch and feel in three dimensions. In an era of mass production and low quality it's pretty extraordinary that you can buy something unique and handmade direct from the maker and such low cost.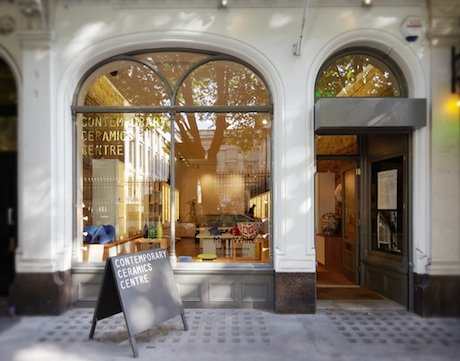 What does "emerging talent" mean in the pottery and ceramics world? What opportunities are most important for emerging ceramicists? (And how does the CPA address / serve some of those needs?)
It means both the graduates coming out of the colleges but also the huge number of people now participating at the drop-in studios that are mushrooming all over the country. We work for the profession as a whole, trying to give opportunities to sell, to recognise new talent in our magazine Ceramic Review, but we're also planning some specific new projects for new makers in the near future.
What excites you most about new/emerging talent (in ceramic and beyond)?
I'm interested to see so many people coming into ceramics from other disciplines. It's not an easy choice to make because ceramics works differently from so many other materials: there's a high failure rate and a loss of control in terms of the interaction with the kiln. This is something you have to embrace to fully enjoy the medium, I think.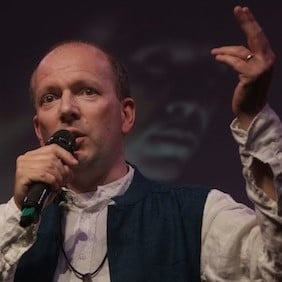 Explain Border Crossings to someone who's never heard of it before in 5 words or less.
Intercultural theatre, festivals, education, debate.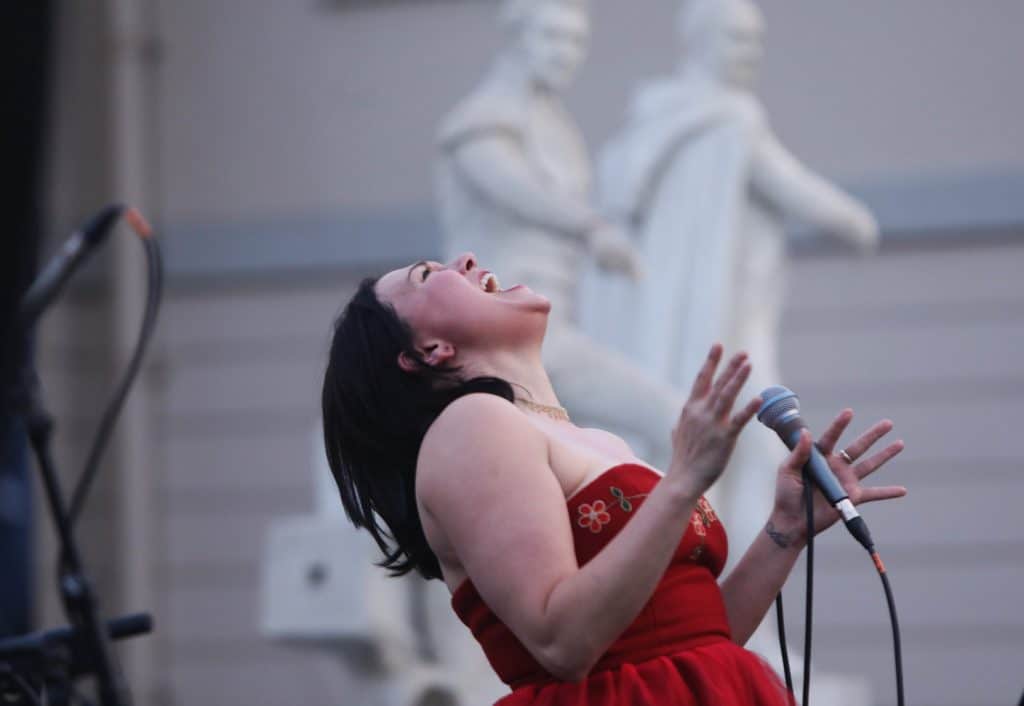 Where is the crossover between emerging / local talent and socially engaged theatre? How does one feed the other (and vice versa)?
Theatre is a local art form. Even international touring is actually local, because the actors are in a specific place when they perform, and so what they do draws meaning from that place.  The liveness is what makes it specific – and it's also what makes it socially engaged.  So local talent is very often the best talent to make really meaningful work.  You can address exactly what it feels like to be alive in a particular place at a particular time, and what are the bigger questions surrounding that.  You can set up a dialogue between the local and the global.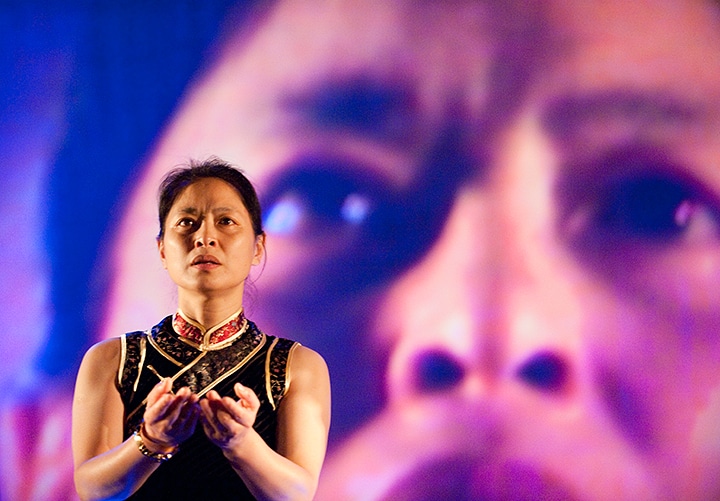 What change have you witnessed in the communities that harbour Border Crossings? In your experience, what about educational theatre inspires people to act?
I'm not sure that there are communities that "harbour" us – there are communities with which we have a dialogue all over the world.  Some of the changes we've seen in recent years are very positive: they tend to happen from the grass roots up.  There's a wonderful group we work with often called CARAS, drawn from refugee communities. There's a real sense there of young refugees, and women from Middle Eastern communities becoming more articulate, more adventurous, more assertive.  They use their creativity to establish a sense of identity in a space that is new to them.
Other changes are not so positive.  We've done a lot of work in North Kensington over the last couple of years, and the anger that was unleashed after the Grenfell Tower disaster was not a surprise for us.  People are feeling ignored, insulted, excluded, left behind – I don't see much improvement since the 2011 riots or the protest vote in the Brexit referendum.  Theatre can't heal these social and political rifts – it's not our role to be a sticking plaster – but it can provide a space where people begin to explore and understand one another, and that can lead to change. Acting can become action.
Green Rooms, The Mill Co Project
Nick Hartwright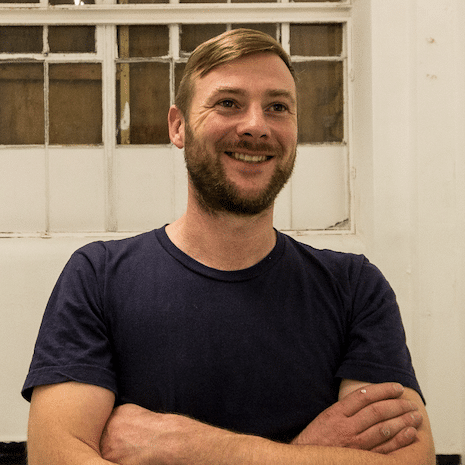 How do you approach regeneration given London's property issues? (housing market, gentrification etc) What makes you excited about regeneration?
There's positive regeneration and then there's gentrification. And I don't have and never will have anything to do with the latter. Positive regeneration is sympathetic to existing environments – you can't just jettison in and drastically change the face of an area overnight. For me, regeneration can't be a top-down approach. You can't tell people what they need. You have to engage with local communities and local councils and work collaboratively on new projects. There are numerous ways to do this – in recent years, we've started working with major property developers on new schemes where we animate buildings in the short-term, but in the long-term also build, manage and programme the commercial space for final schemes. What this means is that the 'meanwhile' phase is essentially a development and discovery period. It means that tenants who come onboard in the first instance are brought along and woven into the master plans.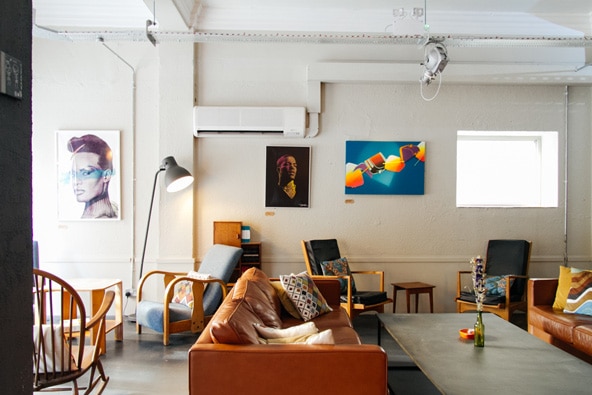 If you could design an entire city, what would you place at the centre? What elements of a living environment are most necessary (for creatives? for yourself?)
Something like Les Machines de Lîle (Machines of the Isle) in Nantes – funded by the local government, it's run by two eminent French artists who program public artworks in a series of covered buildings in the former Nantes shipyards. The whole place was created to promote the city's image and features an eclectic mix of different artworks, from huge automata pieces to more traditional sculptures and installations. There is so much to see and do there. When it was set up everyone thought the local governors were crazy, but it's been a resounding success. Nantes has come from nowhere to quickly establish itself as France's second arts city. Local people love it and tourists are flocking there and spending money. I'd say that culture is one of the most necessary elements for living environments, and Les Machines de Lîle is just about the best case study out there.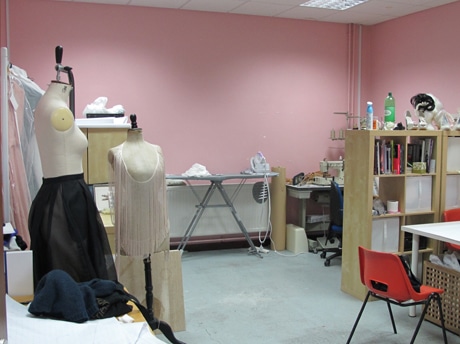 How do regeneration projects benefit the creative economy and its newcomers? How can emerging artists best take advantage of regeneration projects like Green Rooms?
In a whole multitude of ways – when you get it right, that is. We worked very closely with Haringey Council when we set up Green Rooms and quickly discovered there was a thriving creative community in Wood Green. The problem was it was quite disparate and people were working in isolation. As well as being a hotel that's frequented by people from all across the UK and the world, Green Rooms has become a focal point for the local creative community. People congregate there and conceive new ideas together. It's one of the most pleasing aspects of the hotel for me. All people have to do to take advantage of it is to be proactive and pitch ideas. We're open to everything (within reason!).
Submit to exciting opportunities
Get recommended opportunities based on your portfolio.