Meet curators, Tina and Sally
Ever wondered what goes on inside the minds of curators?
We heard insights from internationally-renowned curators, Tina Ziegler and Sally Shaw, at our September Meetup!
Missed the event? No worries. Here's 3 key takeaways.
Tina Ziegler
Director at Moniker Art Fair
You're particularly interested in the crossover between art, new technologies and urban culture. How did this come about?
I think, actually, if you're going to look into the latest work being created within new contemporary and urban scenes, 'mixed media' has extended strongly into tech naturally – new generations are leveraging the technology available to them. The international and collaborative nature of modern tech certainly feels like it was made to be embraced by the forward-thinking art community.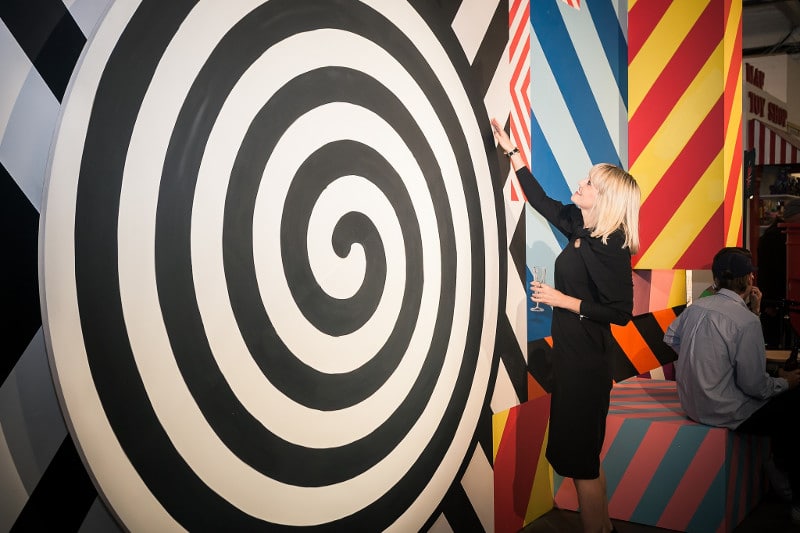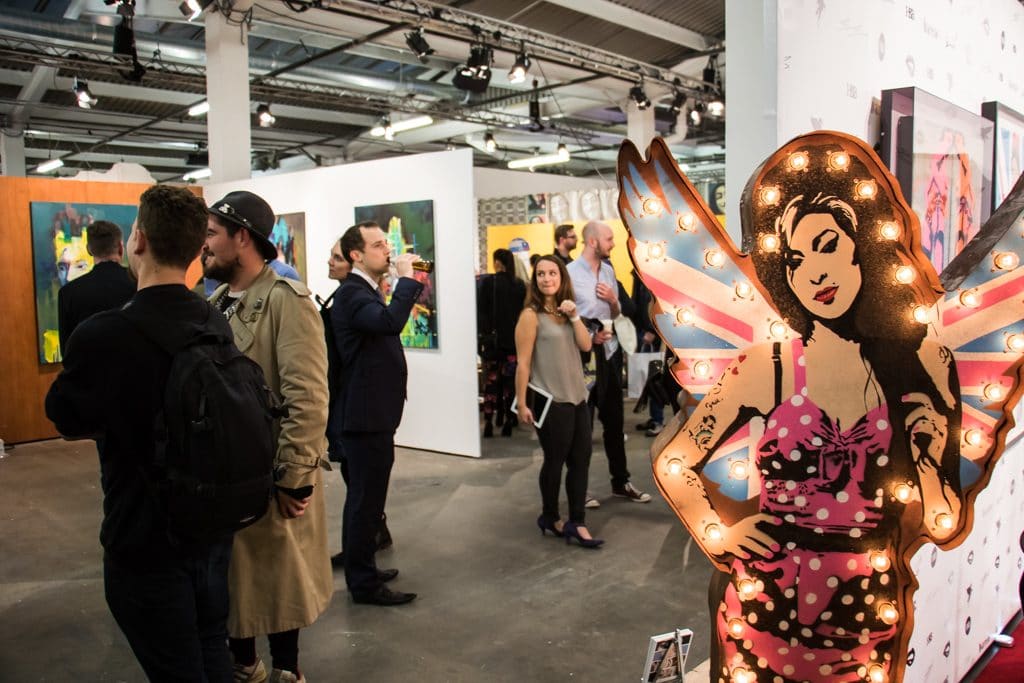 You have curated over 70 exhibitions across Europe. How did you get involved in curating?
I started producing fashion and art shows when I was 16, and organised my first urban art exhibition in 2009 in Seattle. Ever since then, I've been hooked.
My older brother was a graffiti artist, and I was always around that culture as a kid – I found my own skillset early-on, producing events and exhibitions, and have always tried to challenge the idea of what an art show is and looks like.
I've been a total addict to this culture, and in truth I've never thought about doing anything else. It felt like such a natural path to take.
As newly-appointed Director of Moniker Art Fair, how do you think art fairs in London can effectively support local emerging artists?
By being a part of the scene. Running a fair each year only really works if you spend your time outside of that visiting the art that's happening at a grassroots level – the people creating outside of the spotlight.
It's a challenge not only to find them, but to present those artists to the collecting world and the general public without blunting the edge they have. The only way that's possible is to get out there and understand what those new artists are trying to say and achieve. That way when you bring them to exhibit you can do them justice.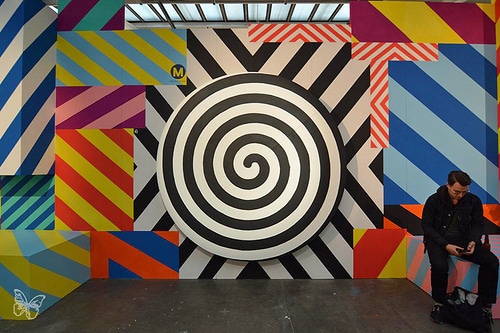 Sally Shaw
Director at Firstsite Gallery
You're a huge advocate of public art, having led the Fourth Plinth programme as Deputy Head of Culture for the Mayor of London. What excites you about public art?
40,000 people pass the Fourth Plinth every hour. Over 4million Tube journeys are made every day in London. Artworks occupying these kinds of places need to be really (really!) good if they are to stand up to that sort of exposure.
The worst thing an artwork can be is invisible (to an extent, although there are some great intentionally invisible artworks), so to be visible in our public environments which are increasingly busy places in terms of the demands on our attention, is a major feat for an artist. To create meaning and hold attention in a way that is not solely instigated by commerce is the greatest challenge.
Also, to stand up to the great British public and their many strong opinions can be an extraordinary test of an artists work. We had a saying at the Fourth Plinth that everyone is an art critic and when you put an artwork in a public place -you really find that out. we had over 40,000 comments in 24 hours when we put up Katharina Fritsch's amazing blue cockerel in Trafalgar Sqaure….
You joined Firstsite in Colchester last year and have previously worked as Head of Programme at Modern Art Oxford. Do you think there is potential for artists outside of London?
What I have observed is that London is great for a while but the regions also have a great deal to offer.
The regions are where I have been able to find the opportunities to really DO what I want, not just think about it.  I also think that because of the huge amounts of attention on London there is much less of a willingness to take risks and experiment – it might go wrong and we've invested too much in this.
Working in a town like Colchester or a city like Oxford or Bristol is a breath of fresh air – an opportunity to be really brave and fearless in your thinking and doing as a creative person. These places are in competition with London, so they really need to be thinking big and unusual thoughts to attract visitors and investment.
What opportunities do you think are most important for budding visual artists and how is Firstsite addressing these?
Show, show, show, show, show your work – however and wherever you can. On instagram, in your flat, in the pub, on the back of your jacket, on a badge. Be as creative and as resourceful as you possibly can and don't look to the obvious places for this. Artists of any age and point  in their career should be massively inventive and original in how they make their worlds and invite other people into them.
Firstsite is supporting this by always being an open door to artists and their ideas. We have a great team of very creative people who will always help you find the right answer to your creative question. If we like someone's work and think it fits within the programme, then some sort of presentation opportunity might arise – but this too, won't necessarily be the obvious shape.
One of my favourite expressions is 'there's more than one way to skin a cat' which is a bit gruesome but has helped me out of many a tight creative spot. There are so many ways for artists to be successful on their own terms these days and technology has a lot to do with it.