Civil Society Futures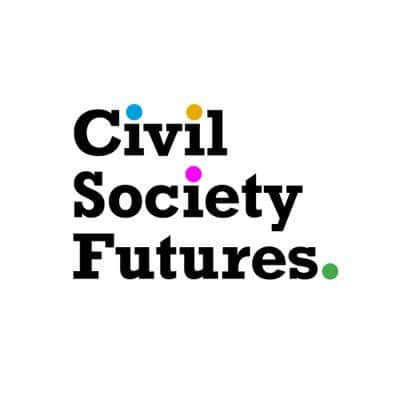 Project for Civil Society Futures
Small number of artists of any medium
Up to £6,000 available per artist and the new work included in a national media launch and shared online
Civil Society Futures created an opportunity on Zealous to commission a small number of artists of any medium to create exciting, surprising responses to a new vision for the next decade of civil society in England. They were looking for artists who could inspire and provoke people to look at the future with fresh eyes, a challenge the Zealous Community valiantly rose to!
As well as submissions from existing members of the platform, Zealous reached out to creatives who would have an interest in and benefit from the opportunity as part of a marketing bolt on. The opportunity was advertised on Zealous' social media channels in addition to the direct outreach undertaken by the Zealous team.
Civil Society Futures were able to customise their opportunity exactly to their needs by using our custom application form to get the data they required, as well as being able to download that data at any time. This allowed them to contact everyone who submitted to ask any further questions and make sure they find the perfect creative to commission.
Eventually, two creatives were chosen for the project: Mama D and Mariana Bogdanova. We're really looking forward to seeing the continuing positive impact of the work in the near future.
"The Civil Society Futures Inquiry was looking to commission a number of creative responses to our upcoming report launch which brings together two years of research and engagement across England. The Zealous platform allowed us to promote this opportunity to a wide audience through which we received some great responses from artists. It saved us a lot of time and we found the platform to have a lot of functionalities built in which were great for our purpose"
Civil Society Futures
Simplify your submissions in minutes
Experience our submission management platform with a customised online tour.
Generate a demo you can experience immediately.