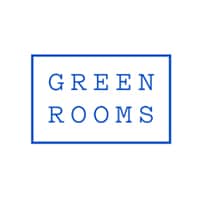 Art Exhibition for Hotel
Sell and exhibit work, Launch Party, Hotel Room.
Submissions taken in one week
Green Rooms Hotel, the UK's first arts-led independent social enterprise hotel, offers creative space and subsidised living quarters to artists. Our shared endeavour to empower and inspire creativity is a match made in heaven! For its September Showcase, Green Rooms harnessed Zealous' creative network to find talented visual artists from the Greater London area.
"Zealous are an absolute pleasure to work with. They curated a very exciting exhibition that we held at Green Rooms. The team are a credit to the organisation and I am very excited to collaborate with them again in the future!"
Green Rooms
In less than 1 week, Zealous sourced 109 applicants from the Greater London area. Green Rooms shortlisted and selected 9 finalists for a month-long exhibition. Zealous organised an exciting Artist Launch Party (hosted at Green Rooms Hotel) to kick off the September Showcase and celebrate the selected artists.
"I am very happy that I could be a part of Green Rooms exhibition. It was easy to communicate with people from Zealous – quick respond via e-mails. Very helpful staff at the hotel. Many artists managed to sell their work, which is amazing."
Malgorzata – Artist
Simplify your submissions in minutes
Experience our submission management platform with a customised online tour.
Generate a demo you can experience immediately.