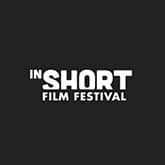 Filmmakers for Short Film Festival
Submissions taken for 1 week
Presenting the best in film diversity and international collaboration, InShort Film Festival promotes breaking down cultural and ideological boundaries. Besides simply featuring selected films at the festival, they also award one with the winning Grand Prix Award.
"Winning the InShort Grand Prix through Zealous was an amazing step forward for the film and for us as filmmakers. Since then the film has gone on to have several more screenings. We've managed to meet and connect with so many people through it. Thank you for the opportunity."
Cristopher Bevan – Filmmaker
In 2014, InShort was preparing for their first festival. The ten finalists were selected, and ten brilliant films were ready to be showcased. But to select the winner of the Grand Prix Award, they needed a jury.
The shorts were sent to Zealous to be viewed and judged by a diverse panel of film industry experts, hailing from Brazil, the UK, USA and France. The winner of the Grand Prix Award was selected via Zealous, and all ten films were showcased.
"We listed an opportunity on Zealous to allow us to create a truly international judging process. Our finalists were judged by film industry experts from Brazil, USA, France and UK. I definitely recommend working with extremely creative, professional and always very helpful Zealous Team."
Gati Gatuszewska – Founder/Director, In Short Film Festival
Simplify your submissions in minutes
Experience our submission management platform with a customised online tour.
Generate a demo you can experience immediately.