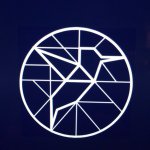 Contemporary Art for Interior Design
Contemporary visual artists based in the UK
Submissions taken for 3 weeks
High-end interior design company Studio Merjay came to Zealous looking for a few contemporary art pieces for their clients' European homes. Mediums included oil, watercolour, and more.
"This platform allows them to get a peek at pretty much everything that's available on the market and find the art piece of their dreams. I would recommend Zealous to anyone interested in investing in art."
Studio Director – Studio Merjay
In less than three weeks, Zealous accepted over 434 distinct visual works. Our team reviewed and shortlisted 24 of them, which Studio Merjay reviewed for potential client purchase.
"It's wonderful how supportive you and the Zealous staff are towards us artists. I really can't speak highly enough about your organisation. Thanks again."
Teresa Byrne – Artist
Simplify your submissions in minutes
Experience our submission management platform with a customised online tour.
Generate a demo you can experience immediately.