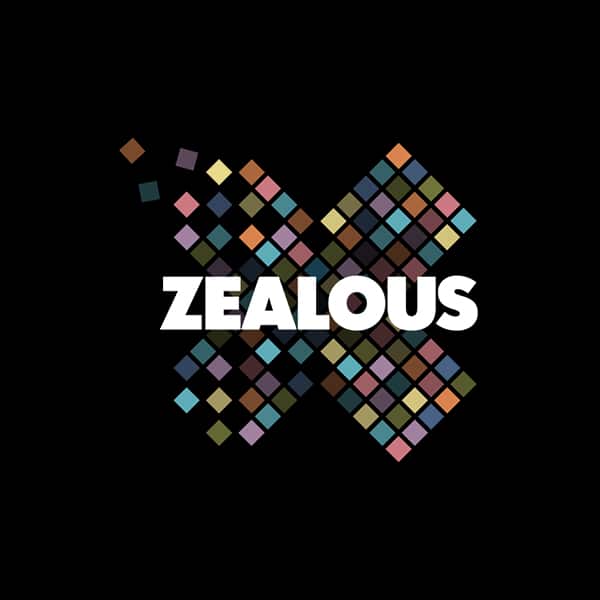 115 artists for a Creative Festival
115 artists from seven disciplines (Art, Design, Photography, Music, Performance, Filmmaking, Digital & Gaming)
51% ticket sales + Exposure to industry leaders, independent judging panels, peers, and thousands of attendees + Networking opportunities, talks, Q&As, exhibitions, workshops and get-togethers with leading creative industry figures over the 10-day festival
Submissions taken for about a month
Zealous X took place in London in January 2016 at Rich Mix in Shoreditch, an iconic venue in the creative epicentre of London's East End. Over the 10-day creative festival, we supported and showcased the most exciting UK-based creative talents alongside industry talks, exhibitions, workshops, filmmaking, gaming, demonstrations, get-togethers and gigs.
We listed seven open calls, each tailored to a distinctive discipline. Through direct outreach and partnerships with relevant networks, we spread the word and attracted 1,000 submissions overall. Our team shortlisted each Open Call and passed the shortlisted applicants to 21 industry leaders and judges. The top 15 applicants in each discipline were showcased at Zealous X.
The 10-day festival included a weekend focused on short films and storytelling and a weekend focused on interactive art and gaming. We also hosted talks by industry leaders and held workshops from photography and film to diversity and inclusion in creative industries.
We hosted 105 creative artists, 60 industry leaders, and 10,000 guests over 10 days. We enjoyed tremendous positive feedback, massive attendance, and high demand. Zealous X strengthened connections between creative industries and built bridges across creative industries. It inspired artists and other creative professionals to work outside their bubble.
Most importantly, we celebrated and showcased incredible creative talent and paid them for their work.
In less than three weeks, Zealous accepted over 434 distinct visual works. Our team reviewed and shortlisted 24 of them, which Studio Merjay reviewed for potential client purchase.
"It's wonderful how supportive you and the Zealous staff are towards us artists. I really can't speak highly enough about your organisation. Thanks again."
Teresa Byrne – Artist
Simplify your submissions in minutes
Experience our submission management platform with a customised online tour.
Generate a demo you can experience immediately.