Marketing Coordinator
Marketing Coordinator
If you love telling good stories, have great communication skills, care about the detail, work well in a small team and get excited about directly affecting the success of a creative company – read on.
Remote (UK) | Part-Time (3 days a week)  | £24k-£26k pro-rata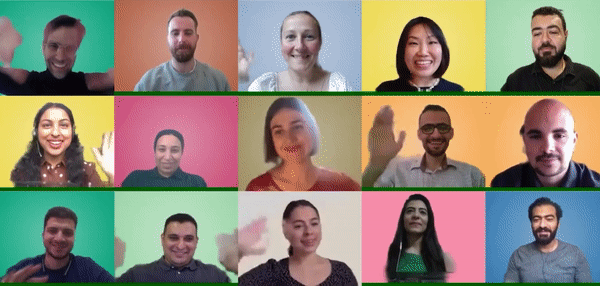 Zealous is growing and we need your help! You will be joining a collaborative, diverse team based across the UK, Spain, and Egypt. Your core focus will be on getting our product and community seen.
We are looking for someone who is curious, creative and analytical, loves learning and gets their hands dirty.
As Marketing Coordinator
You will spend most of your time supporting our Digital Marketing Manager in...
Gathering, curating and scheduling content to be featured on our website and on all our social media channels to celebrate the work and stories of our creatives and creative institutions.
Writing engaging, relevant and interesting editorial content for the audiences we serve.
Executing marketing plans that include online content.
Supporting in devising digital campaigns that engage, inform, and motivate buyers (on shoe string budgets).
Setting up tracking systems for marketing campaigns and online activities.
Measuring the progress of marketing initiatives across all channels and recommending actions to improve them.
Simplifying complex data into a user-friendly format such as graphs, charts and other visual aids for clients and management.
Organising and streamlining service offerings into user-friendly concepts.
Working alongside the community team to unearth our communities stories and increase engagement.
Understanding our product inside out and consistently refining your knowledge as we develop new features.
Maintaining strict confidentiality of sensitive information.
As the team and business evolves
You may also
Advise on editorial content and editorial strategy.
Support in developing strategic marketing initiatives and activities.
Conduct market research to identify marketing opportunities (new channels, new mediums…)
Identify trends and insights, and optimise spending and performance based on the insights.
Manage print contractors and other promotional vendors.
Create branded advertising campaigns, and support the marketing and design teams by coordinating and collating content.
Our ideal candidate has…
Working experience in digital marketing (minimum 2 years+).
Demonstrable experience managing social media feeds on the behalf of a brand.
Experience writing engaging long-form and short-form copy.
Strong analytical skills and data-driven thinking.
Solid knowledge of website analytics tools.
Excellent communication, written and oral presentation skills.
Preferably a working knowledge of WordPress.
Up-to-date knowledge of the latest online trends.
Experience using photo and video editing software, preferably Adobe Photoshop and Premiere Pro.
Compensation
Between £24,000 and £26,000 pro-rata based on experience + equity based on performance after 3 years of service.
Our response to COVID
Zealous has a presence in London, Cairo, and Spain. COVID has led Zealous to becoming a "remote first" company committed to working from home for all our employees. We have invested into making sure that everyone is equipped to manage this time. We are actively reassessing our needs at this time and will always prioritise the health and well-being of our employees in any future decision. Zealous will continue to be a remote first company beyond the pandemic, and we hope to give employees optional access to in-person collaboration space in Cairo and London at the right time.
Apply
If you have an interest in the creative industries and work well in a fast-paced environment where the product is constantly being updated, we would love to hear from you.
Send us your CV, links to any copy you may have written / notable social media content you may have created and a brief message telling us why you feel this role is right for you. Please entitle your email "Marketing Coordinator" and send it to [email protected].
Closing date: Sunday 1st February 2022 at 23.59pm          
Simplify your submissions in minutes
Experience our submission management platform with a customised online tour.