Migrating Zealous
Zealous Migration
---
13 Nov Update
---
Zealous has now been migrated fully to new servers.
If you face any issues loading the site, this may be due to caching on your browser. These guidelines will help you resolve any loading issue.
In the unlikely event that you feel some data was not saved during the migration please contact us.
28 Oct Update
---
Zealous is undergoing a complete migration of its data to a series of real-time databases hosted across Europe.
This will empower us to
speed up our services
build richer functionality
create increased reliability
migrate data into the EU
We do not anticipate any downtime during our migration, this means
applicants will still be able to submit
judges to score
admin to manage entries
To ensure the minimum impact on all our users the migration will happen in two stages:
Data synchronization COMPLETE
Zealous will deploy the new version of its services and begin migrating data to our new European database. During this period, Zealous will be making all data updates to both the old and new databases to keep all data in sync.
This may result in Zealous being a little slower but allows us to reduce any downtime significantly.
System Migration COMPLETE
Please note we have moved the migration by a week due to the large number of opportunities closing their submissions and judging on the week of the 6th of November.
Once the data is completely migrated to the new database, we will swap the old version of the Zealous website, with the new version. Allowing for a seamless transition from one server to another.
During this time some services may become unavailable for a few minutes as we rebuild indexes for them. These should be resolved within 10-15 minutes. You will still be able to access the site as you would normally. We will ensure to plan these critical tasks when the platform is at its most quiet.
We recommend you do not organise intensive data operations at this time. These include:
closing submissions on this date
closing judging on this date
mass data updates on this date
We do not make large infrastructure changes without very careful consideration. This is our first one in a decade, and have reduced the risk to our services and potential downtime. But should you have any questions or you have been impacted by our migration please don't hesitate to contact us.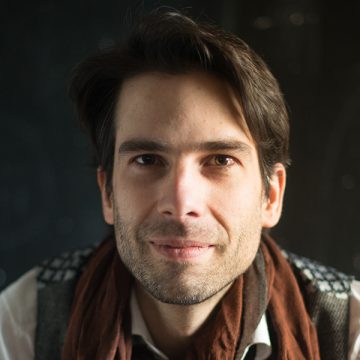 Guy Armitage founded Zealous to simplify access to opportunities in the creative sector. He was voted Guardian's Creative Entrepreneur of the Year in 2013, has discussed the world-changing potential of creativity at TED and in Forbes; and is a proud trustee of Firstsite (Colchester) and Arebyte (London). Prior to Zealous, Guy kept the London Stock Exchange open during the 7/7 bombings and founded a creative startup in Cairo. Contact Guy