2021 pledge to diversity and inclusion
2021 pledge to diversity and inclusion
---
We built Zealous on the basis that everyone should have equal access to opportunities. This holds true across the company, the campaigns we run and the services we provide.
The last year has raised some important issues around systematic discrimination (the BLM movement), and feedback from our community has shed a light into some of our blind spots (thank you!).
We know publishing our commitment isn't enough and that the only way our world will change is through meaningful action. For that reason, we felt the need to let you know what actions we will be undertaking from this year onwards to improve.
Diversifying Zealous Stories
We have no control over those selected for our open calls, however, our judges do. When planning the larger projects (Emerge, Zealous X) we've always been mindful in balancing the make-up of our panels, this hasn't always been the case on the smaller ones. This holds especially true for Zealous Stories.
From this year onwards we will make sure to broaden our search for judges and balance out our panels to reflect the richness of the society we live in. We may not always be able to guarantee judges will participate, but we will do what we can to ensure we at least try from the onset.
Actively share our experiences
You have been extremely kind with your feedback and we've accumulated a ton of great experience through the projects we have undertaken. It would be selfish for us to sit on it!
We commit to actively sharing insights on how to ensure open calls don't systematically discriminate against anyone, appeal to the audiences they are intended for, and the best places to share them so that communities are made aware of them.
Improving site accessibility
The truth is, our website isn't as accessible as it should be, this holds especially true with screen readers.
To overcome this shortfall, we've offered the hosts of the opportunity the ability for us to submit on the behalf of candidates who can't access the site. This is imperfect as we don't want anyone feeling locked out. For that reason, we are in the process of simplifying the designs of all of our pages and will begin including information related to screen readers (aria tags) across the site. Our hope is that our entire site will be screen readable by the start of 2022.
Building best practice within our product
The Zealous platform already includes features such as anonymous judging to limit discrimination whilst selecting candidates.
To allow organisations to measure who is submitting to their calls, so they can improve their practice, we'll be launching new features at the tail end of this year to allow organisations to measure diversity and inclusion for candidates in their calls (decoupled from their application to remove bias). For candidates, we'll let you save (and encrypt) that information so you never need to spend time filling one of those forms again.
Improving our Hiring Practice
We don't hire much, but when we do, timelines are often tight and it's tempting to use past templates and existing processes to speed up hiring.
We will actively review our job descriptions and the jobs boards we share our ads on to ensure diverse candidates apply.
We know we won't always get it right, but we also know inaction is not an option and even a series of small steps can have a big impact.
For that reason, we commit to the above and to reviewing our practice annually. Should you have any thoughts on the above (positive or negative), or ideas on what we should include next year – please do get in touch!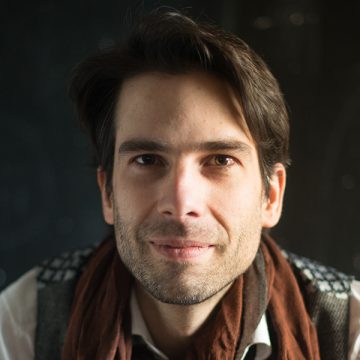 Guy Armitage founded Zealous to simplify access to opportunities in the creative sector. He was voted Guardian's Creative Entrepreneur of the Year in 2013, has discussed the world-changing potential of creativity at TED and in Forbes; and is a proud trustee of Firstsite (Colchester) and Arebyte (London). Prior to Zealous, Guy kept the London Stock Exchange open during the 7/7 bombings and founded a creative startup in Cairo. Contact Guy