Submission overview
The submission step is where you will add the works which form the base of your application. These could include one or many items made up of
Don't include personal information in the submission!

The host of the opportunity can publish submissions to have a public vote or celebrate the winners. Make sure sensitive information such as your phone number, address are not included here!
If you are unsure on what to upload

Read through the guidelines to see what the host is looking for. 
What fields are shown and what items you can add in this step is defined by the host of the opportunity.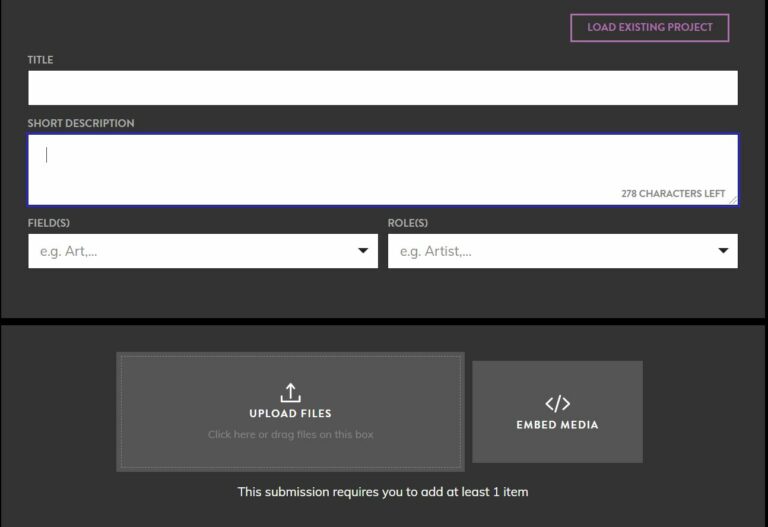 Check the top of the page to know exactly what to include.

Once you've added an item you will be able to edit its details (such as dimensions, price…).