Submission successful
When a submission is made successfully, we confirm it directly with candidates via email and remind them they can edit it until submissions close. This is from the organisation via [email protected] with the subject 'You have submitted to Opportunity Name successfully'.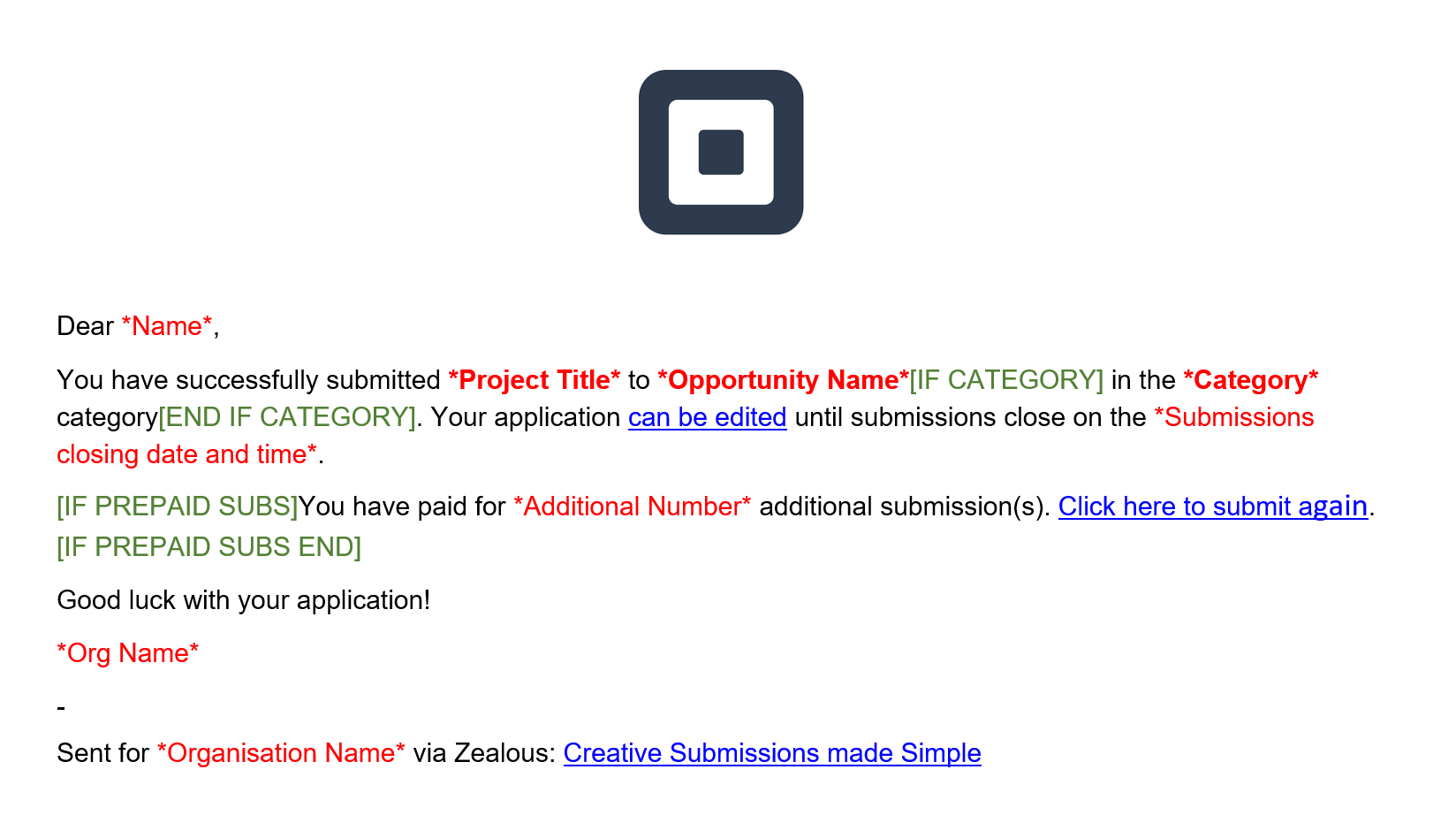 If a submission is made in a specific category, the category block will be added to the email. If no categories exist, this text will not be shown.
Links to editing the completed submission
When submissions close for your call-out
If the candidate bought more submissions they haven't made yet, the prepaid submissions block will show.
Opens the opportunity page to allow candidates to submit again