Submissions reopened
This email informs anyone who has shown an interest in submitting to your call that your submissions are now open again. 
If your account is frozen due to reaching the submission limit, this email will go out as soon as you upgrade it to candidates who signed up to be informed when submissions open again.
This email is sent on your behalf by [email protected] with the subject 'Submissions have reopened for *Opportunity Name*'.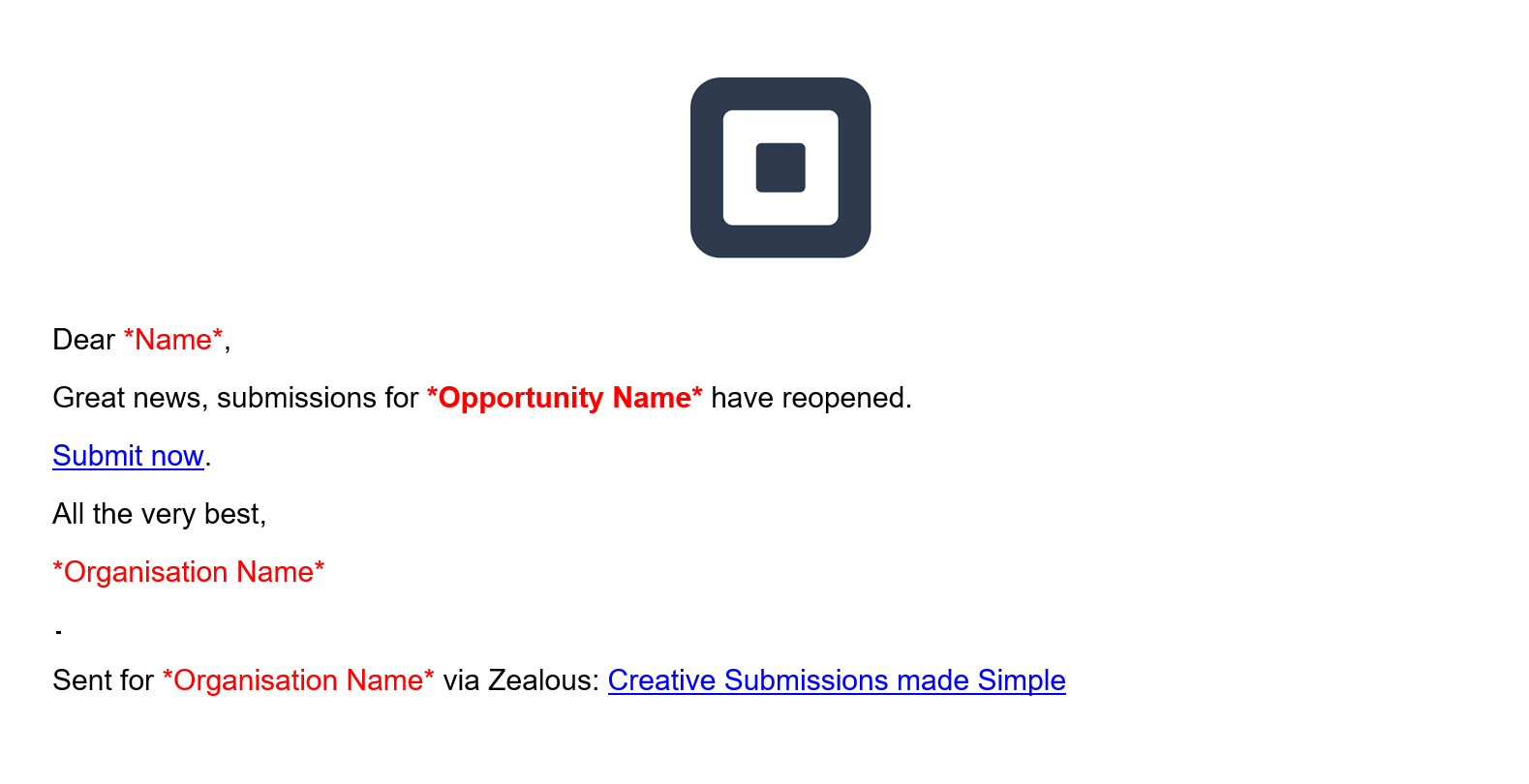 Your profile image / logo
Link to your opportunity page to submit