Before submissions open
When an opportunity is in draft, no one will be able to see the opportunity but you. This allows you to edit it freely and make any changes before you start to receive submissions. The opportunity homepage will not be available applicants.
You are able to publish your opportunity before submissions open. No candidates will be able to submit yet, however, they will be able to see your opportunity page and add it to their personal calendars (e.g. Gmail, Outlook…). This means candidates will remember when your submissions open.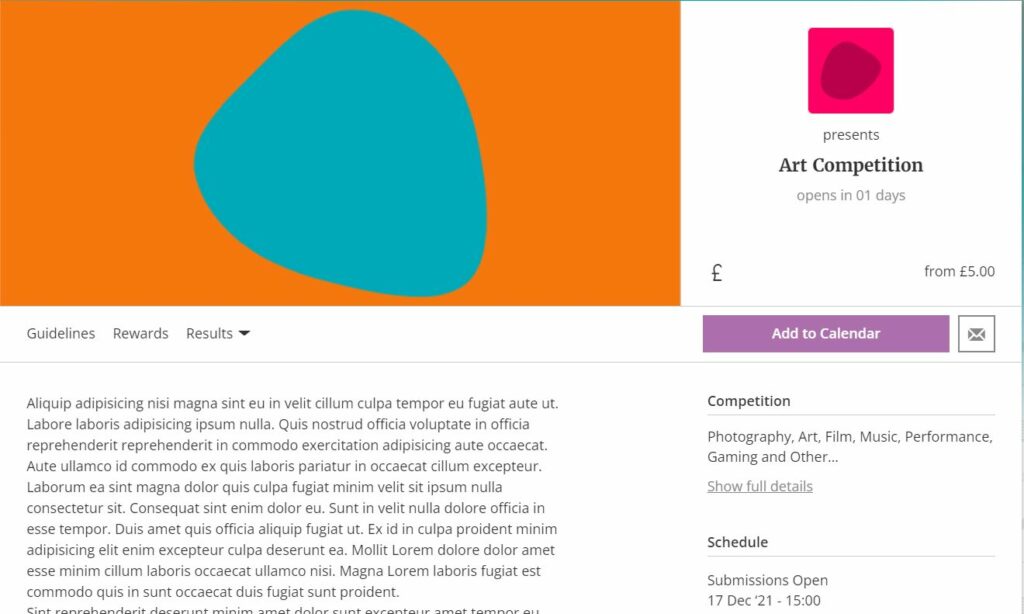 Automated emails hosts will get during this time include:
Opportunity draft reminder when opportunity is drafted

Opportunity published

Submissions opening reminder (2 days before submissions open for published opportunities)

Reminder to publish (1 day before submissions open for unpublished opportunities)