Judging started
This email automatically lets your judges know when they are able to start scoring entries on the platform. 
If judges are judging the round directly after submissions close, the email will be sent when submissions close. Judges will be able to view and score submissions once submissions have closed. If judges are in a round after another round, the email will be sent to them when the results of the previous round are confirmed & published. 
It is sent from the organisation via [email protected] with the subject 'Judging for Opportunity Name has started'.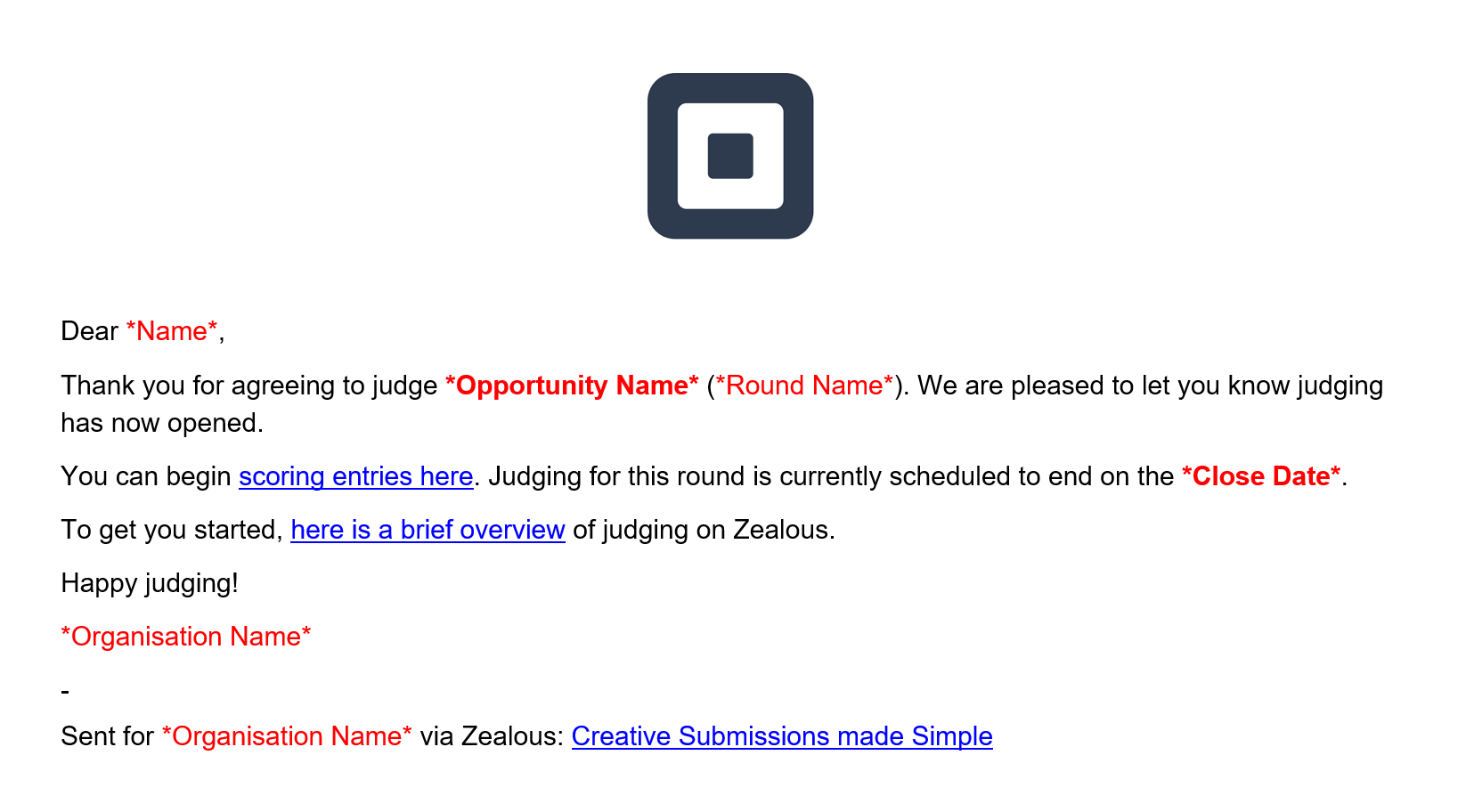 The name of the round they will be scoring
The link to begin scoring entries
Date at which the judging closes for this round
A brief guide on how to score entries on Zealous
Link to the Zealous website